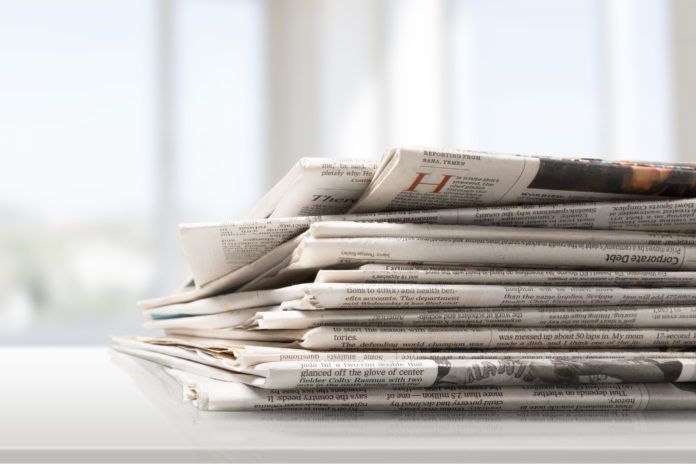 From plant expansions to infrastructure improvements, south Louisiana industry was big news in 2018. But last year, 10/12 Industry Report also delved into some emerging trends, from the growing interest in the Austin Chalk, to women rising in the leadership ranks. Here are some of our more popular reads.

Improvements in fracking technology, inexpensive land and an established infrastructure have made this geological formation desirable for oil and gas development. The Austin Chalk stretches from Texas to the Gulf of Mexico and cuts through much of central and southeast Louisiana.
Until recently, the industry's inshore attention has been focused almost exclusively on the Eagle Ford and Permian Basin plays in Texas, but much of those leases have been sold. That's when companies started looking eastward.
Development in the Austin Chalk is nothing new, but the last big boom there in the 1990s was before the advent of fracking technology. Today, the region is experiencing a revival, thanks to new horizontal drilling and completion techniques. The number of rigs has doubled (in the Texas portion of the play) and oil production surged to 57,000 barrels per day from just 3,000 bpd five years ago.
Cheap land is also a factor. "PetroQuest Energy [Lafayette] got their 25,000 acres for about $700 an acre and Marathon Oil Corp. at less than $900 per acre," says Eric Smith, associate director of the Tulane Energy Institute in New Orleans. "The highest price I've seen is $1,000 an acre. It's still pretty cheap and easy to get into." Read more.
There is talk of "the great crew change" in the oil and gas business, and many companies throughout the petrochemical sector and other heavy industries struggle to fill their workforce supply lines with enough young engineers, process technologists and managers. Still, when we asked industry leaders throughout south Louisiana in the first quarter of 2018 to tell us about the young talent that is taking on leadership roles, there was no shortage of recommendations. Here's a look at some of the best of the best under the age of 40 at the time.

We wrote extensively about the growing ranks of women in industry last year—in operations, in construction and in the executive suite. Exxon Mobil made headlines in January with the appointments of Shonta Greenwood as its US Mid-Atlantic/Southeast Area Manager for ExxonMobil Pipeline Co. and Gloria Moncada as manager of the Baton Rouge refinery. With Angela Zeringue as manager of the Baton Rouge Polyolefins Plant and Jennifer Dunphy already heading up the Baton Rouge Plastics Plant, four of Exxon's five major facilities in Louisiana were now managed by women. We took a deeper look at the female experience in manufacturing in our May issue. Read more. 
Toughest Challenge
CEOs and top executives weren't afraid to share the toughest challenges they've faced in industry—and their lessons learned for overcoming them. In February, outgoing Newtron Group CEO Newton Thomas shared with us how he preserved his unique business model that rewards rank-and-file employees before executives. When he began planning for the future of his estate, Thomas wanted to make sure the company would continue to place the same value on its employees after he was gone. But how? If the company was sold, the new owners probably would want a bigger share of the earnings. An employee stock ownership plan didn't seem feasible either, in part because Thomas feared that future nonowner employees might not be treated fairly. "How do you get off the tiger, and not feel like you've compromised the principles and values you've espoused?" he says. "There were no models." Here's how he solved the challenge.
In May, Performance Contractors Vice President Lee Jenkins shared his secret for resolving a rise in jobsite injuries in early 2016. At the time, its safety procedures clearly weren't working as well as they used to. Performance wanted to improve teamwork among the foreman, the safety professionals and the craft workers. "You want to keep the message fresh and new," he says. "It's difficult to maintain that intensity every day." Read about the Performance solution. 
And in August, Jennifer Vosburg told us how she ensured a smooth transition for employees when her company was sold. Six months earlier, NRG had announced that it was selling its Louisiana-based South Central assets to Cleco for $1 billion, pending regulatory approval. Vosburg, who was not remaining with the company, was forced to say goodbye to her "work family" and the business that has been the center of her life for 11 years. She says she went through the classic "stages of grief," but knew she had to quickly put aside her "inner turmoil." Learn how she modeled the right behavior for her team.