There is talk of "the great crew change" in the oil and gas business, and many companies throughout the petrochemical sector and other heavy industries struggle to fill their workforce supply lines with enough young engineers, process technologists and managers. Still, when we asked industry leaders throughout south Louisiana to tell us about the young talent that is taking on leadership roles, there was no shortage of recommendations. Here's a look at some of the best of the best under the age of 40.
---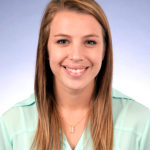 NINA BASS, 28
Olefins Coordination Supervisor,
ExxonMobil Chemical, Baton Rouge
Just seven years into her career, Nina Bass' accomplishments are already impressive. She has been a Manufacturing Excellence Award winner, Global Operations Excellence award winner, member of the Women's Industry Network, president of ExxonMobil's New Employee Advisory Committee and treasurer of the ExxonMobil Newcomers' Club.
"Through United Way and WIN, I've supported the community and participated in volunteering opportunities," Bass says. "I also helped plan the 'Introduce a Girl to Engineering Day' sponsored by WIN, and volunteered at the food bank, IRIS Domestic Violence Center and others while at ExxonMobil."
During the Flood of 2016, she played a crucial role on an ExxonMobil team created to sustain stable operations for the refinery and chemical plants. She has also planned events to help new engineers understand career paths at ExxonMobil. Bass has a bachelor's degree in chemical engineering from Worcester Polytechnic Institute.
---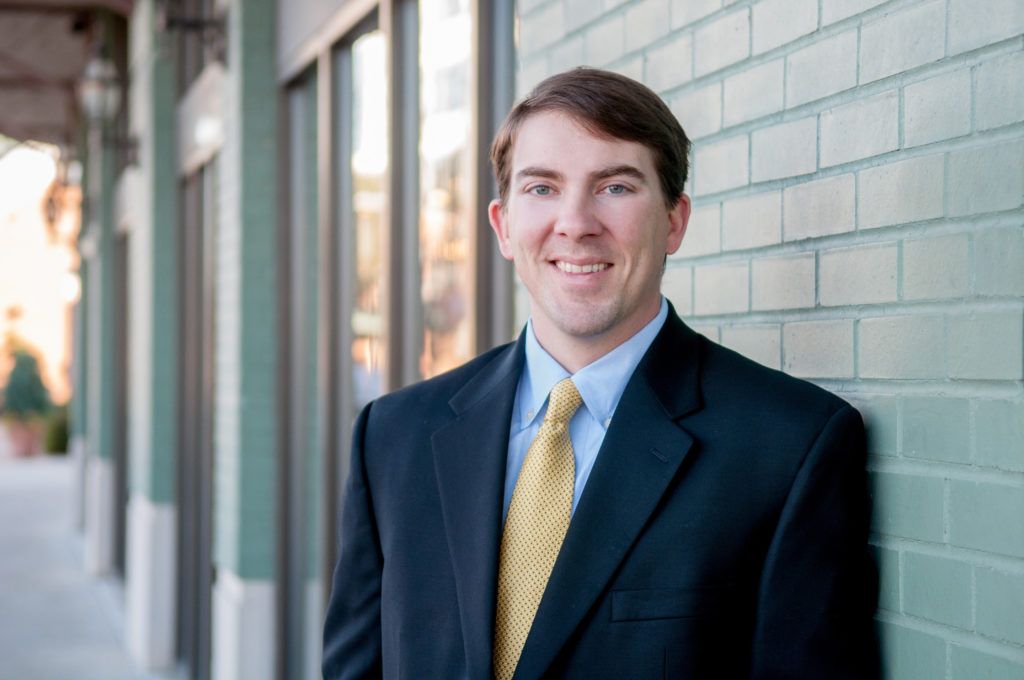 KYLE COOK, 34
Partner, Hannis T. Bourgeois LLC, Baton Rouge
As a partner at Hannis T. Bourgeois LLC in Baton Rouge, Kyle Cook holds a variety of membership and leadership positions with organizations in the construction and industrial markets, such as Associated Builders and Contractors, Associated General Contractors, the Construction Financial Management Association and the American Council of Engineering Companies.
Recently, Cook briefed the Southwest Multiple Employer Plan Review, through AGC, on common 401(k) pitfalls and presented a "Construction Industry Accounting Update" to the membership of ACEC.
At the firm, Cook strives to develop the next generation of leaders through HTB's YoPreaux young professionals group. YoPreaux focuses on developing aspirational goals, professional development, community service, networking and business development. Cook has a bachelor's degree in accounting from Louisiana State University and a master's degree in business from Southeastern Louisiana University.
---

CHRISTEN CAMPBELL, 32
Procurement Hub Manager,
BASF, Geismar
The path Christen Campbell took to become BASF's procurement hub manager was a bit unorthodox. After all, she had originally planned to practice business law one day, until a conversation with her freshman adviser at LSU sent her in an entirely different direction.
"He said, 'You really shouldn't major in business law, because if law school doesn't pan out it's going be hard to find a job.' He challenged me to try something more difficult, such as biology. As a result, I became one of the few in my graduating class who had no desire to go to medical school or dental school."
While in college, she crafted her leadership skills as the student body vice president and president of her sorority. She also participated in every organization imaginable. "It taught me that building relationships and developing leadership potential are keys to success."
Campbell would eventually earn her master's degree in business administration while working for her first employer, an environmental engineering consultant. While at the firm, she made another discovery—she had a knack for process safety management and risk management.
That proved to be a natural segue into her first job at BASF as process safety management/risk management specialist. By the time she left that position, she'd become BASF's North American regulatory expert, expanding her role to include all regulated sites and beginning a community of practice to share knowledge about process safety management regulations and best practices. She was also honored by the Manufacturing Institute as a STEP Ahead Emerging Leader in the field of safety and environmental compliance.
Then, after accumulating 10 years in process safety experience, Campbell decided to go in an entirely different direction by taking the role of procurement hub manager in August 2017. It has turned into one of the best decisions of her career. Just days after taking the new position, she became the main procurement hub manager to assist and support flood victims and employees impacted by Hurricane Harvey in Texas. "It was an interesting scenario because we had gone through the same exact thing here a year earlier," she says.
Campbell also demonstrates a passion for volunteering, as she is involved in local and global efforts to help others in need and is an active leader in her church. She credits BASF for providing her with opportunities for growth. "This is a company that enables me to go outside the scope of my role and build that into something bigger."
---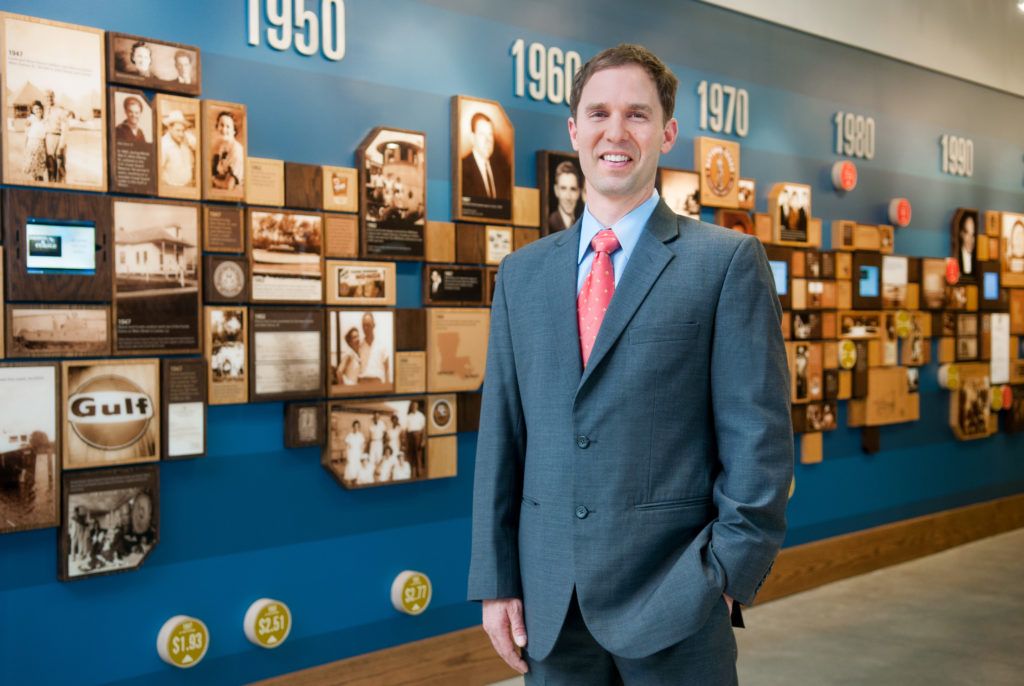 MARK DANOS, 39
Owner Executive, Danos, Gray
Mark Danos literally grew up in the family business, so much so that "family" and "business" seemed synonymous and interchangeable to him. Perhaps it was for that reason that his father encouraged him and his two brothers to get an education and pursue professional development outside the company.
He desired for his sons to have a bigger view of the world than could be found in Gray, Louisiana. It would have to be their choice whether to join the family business one day.
As for Mark, he pursued a decidedly "global experience" that lasted more than a decade. After earning his mechanical engineering degree at LSU, he lived with a nomadic tribe in Kenya as a missionary for a year. "I used my engineering degree and my hands to work with them and do something very, very different," he says.
Later, while working at his first job for ExxonMobil, he lived and worked in eight different countries for the better part of a decade. During that time, he was exposed to projects of a larger scale than he was accustomed to. All of these experiences gave him a greater appreciation for people, which he strives to incorporate into the Danos philosophy. "We are only as good as the people in the field," he says.
Today, Danos shares the title of owner executive with his brothers, while his father has transitioned from CEO to chairman of the board. "We're essentially co-CEOs. The three of us are peers and equals," he says. "Rather than say that one of us was going to be the CEO to the detriment of the others, we decided to share the title, but with our own strengths and individual responsibilities."
The decision was indicative of the wisdom passed down by Danos' father, whom he credits as his greatest inspiration. "He was dad and he was a businessman. He did both and he did both well. He was very present in our lives. He led our organization and our family and did both effectively."
Apart from work, Danos' plate is equally full. He works with youth programs, both through his church and the Young Life organization, which develops and helps young people, middle school and older, in need. "It's an international Christian organization that focuses on high school kids, and we're trying to get it started in this community."
---

JASON FRENCH, 39
Chairman,
Louisiana Energy Export Association, New Orleans
Jason French, the founding member and first chairman of the Louisiana Energy Export Association, has a reputation for leadership and vision.
For the past few years, he has been a true pioneer in the state on all matters regarding liquefied natural gas. He also serves as vice president of government and public affairs at Tellurian Inc., which is developing the Driftwood LNG export project in Calcasieu Parish.
He currently serves on the board of directors for the Council for a Better Louisiana and the World Trade Center in New Orleans, and is a member of the Committee of 100 for Economic Development. French has a bachelor's degree in political science from the University of Louisville.
---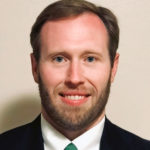 TYLER GRAY, 36
General Counsel,
Louisiana Mid-Continent Oil & Gas Association, Baton Rouge
Tyler Gray currently leads the Midstream Committee at Louisiana Mid-Continent Oil & Gas, which focuses on pipelines, ports, liquefied natural gas, and other critical infrastructure in oil and gas. He also represents LMOGA on the Oilfield Restoration Commission, Water Resources Commission and Pilotage Fee Commission, all while working on his master's degree in business at LSU.
"I love my job," Gray says. "It gives me wonderful opportunities to make a difference through my personal and professional connections to develop policy for the state of Louisiana and the oil and gas industry. Whether it's managing our Midstream Committee or spending hours at the Capitol, I genuinely enjoy trying to solve problems by analyzing the challenges and formulating a plan for success."
Gray earned his juris doctorate from Loyola University in 2010 and bachelor's degree in economics from James Madison University in 2005.
---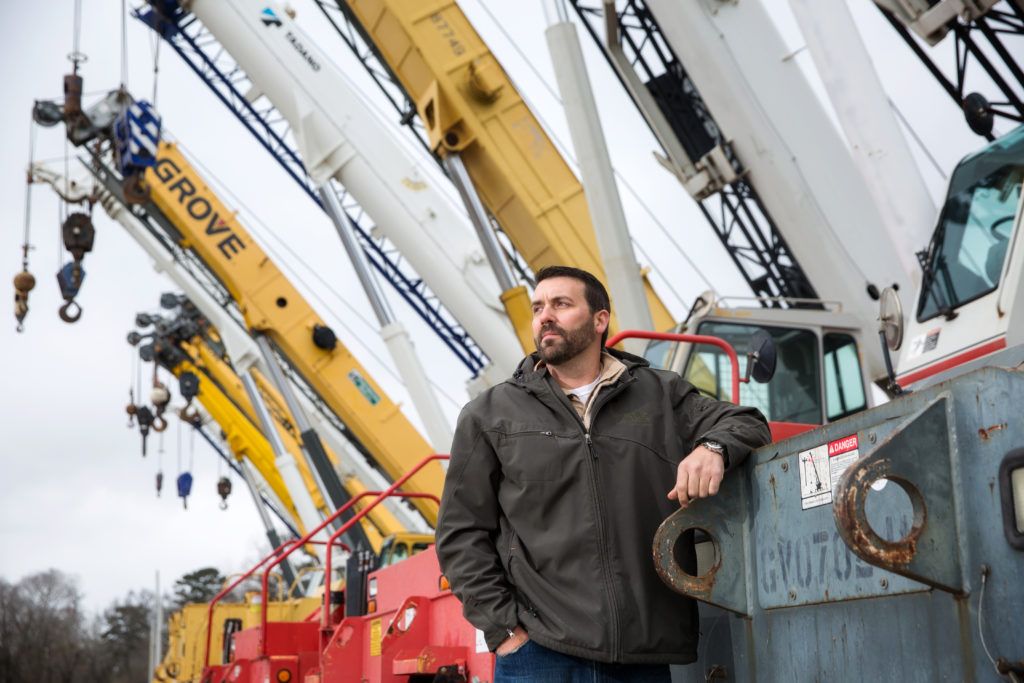 JESSE MORAIN, 37
Branch Manager, Equipment Division,
Turner Industries, Baton Rouge
It's all in the family for Jesse Morain, Baton Rouge branch manager for Turner Industries' Equipment Division. He's a third-generation employee, following in the footsteps of his father, current executive vice president and general manager of the Equipment Division, and his grandfather, who worked for Turner until his retirement in the mid-1980s.
"I really love this company," Morain says. "They have been more than fair to my family in giving us the opportunity to be a part of this company for three generations."
Still, in the early days Morain says his career path was less than certain. "I really wasn't sure what I was going to do to be quite honest. When I got out of high school and started college, I started working part-time for Turner to make a little money. I ended up becoming an equipment operator and just moved up through the company that way."
Today, Morain's role has expanded to include the day-to-day operations of Turner's Baton Rouge branch, which includes the oversight of some 120-130 pieces of equipment.  Along the way, he was named by Construction Equipment magazine as one of its Under 40, received the President's Volunteer Service Award and graduated from Turner's Voice of Leadership program, a 10-week course to develop problem-solving skills.
One of his more life-changing experiences came via a two and a half year stint as a project manager for a Turner project in St. Croix. It was his first supervisory role. "That was a milestone for me; a definite growing experience," he says. "I was in charge of the equipment operations within the maintenance contract that we held with that client. While there, I was in charge of the cranes, manlifts, forklifts and mechanics."
He credits his father as his biggest inspiration. "He encouraged me in whatever direction I wanted to go. He was very big on maintaining work ethic. Whatever I decided to do, he wanted me to do it better than everybody else and not to quit."
---

TOMMY FAUCHEAUX, 37
Southeast U.S. Government Affairs Leader,
Dow Chemical Co., New Orleans
Tommy Faucheux credits his career in public relations to a chance meeting that forever changed his life. "In my senior year of high school, Cox Communications was putting on a public TV show for high school kids and wanted a student from Hahnville High School. My principal at the time came to me and said, 'Hey, this is right up your alley. You should do this.'
"I ended up doing this TV show my entire senior year and working summers for Cox while I was in college. I was just a small-town kid from Luling, so it gave me the opportunity to see how everything works."
Faucheux graduated in public relations from Loyola University in New Orleans, then joined Dow in 2007 as its communications manager. Today, he is the acting senior government affairs leader for Dow in the southeast U.S., comprised of Louisiana, Kentucky, Tennessee, Georgia and Alabama. "Dow has given me great access to people around the world," Faucheux says. "Every day for me is different, and that is very exciting. I feel like I've accomplished a lot of what I wanted to accomplish in a period of 15 years or so."
In his role, he actively works with legislators, the governor's offices, local officials, chambers and economic development groups. Along the way, he has learned the value of relationships, honesty, trust and respect for people.
Faucheux's career will reach yet another plateau later this year when he becomes the youngest incoming chairman of Greater New Orleans Inc. While there, he plans to purposely focus on identifying and preparing the next generation of leaders. "Whether it be the GNO Inc. board, the Louisiana Chemical Association board or regional chambers of commerce, there is a generational shift that must take place," he says. "A lot of them are getting ready to move on to another stage of life, and they're going to leave a gap.
"As we talk about tax reform and future infrastructure needs, we also need to make sure we're identifying those people who can step up and become both good employees and good civic leaders."
---

DAVID HELVESTON, 34
President/CEO,
ABC – Pelican Chapter, Baton Rouge
As the new president and CEO of Associated Builders & Contractors' Pelican Chapter, David Helveston is quickly making his mark on the Louisiana industrial market. Helveston, who has a bachelor's degree in finance and a juris doctorate and MBA from LSU, previously served as director of the Governor's Workforce Investment Council and vice president for career, technical and workforce education at the Louisiana Community and Technical College System.
During his time at LCTCS, he received a National Workforce Development Award from the Construction Users Roundtable. In 2013, as the demand for industrial construction workers was forecast to boom, he worked with the Workforce Investment Council's Skilled Craft Task Force to convene stakeholders across industry, government and education to develop a strategic statewide response.
---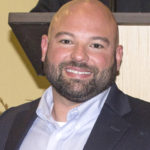 NICHOLAS HEBERT, 37
CFO and General Counsel,
Quality Energy Services, Houma
Nicholas Hebert began his career in oil and gas in 2013 as general counsel for Quality Energy Services Inc., then added the role of CFO in 2015. With a bachelor's degree in economics from LSU and juris doctorate from the University of Alabama, Hebert is also part owner of an insurance company, board member of the Terrebonne Economic Development Authority and a member of the Bayou Cane Fire District Board.
In 2017, he received the Houma-Terrebonne Chamber of Commerce's Young Achievers Award. "Often, our profession is depicted negatively in the media, and sometimes it is hard to establish yourself as one of the good ones," he says. "I feel that those who know me and deal with me on a regular basis know me to be an honest person of integrity. My hope is that I will achieve this moment at the end of my career as well."
---

TOTTY KOSTMAYER, 33
Vice President of Business Development,
Kostmayer Construction Co., Slidell
Totty Kostmayer is a second-generation family businessman who is well-schooled in safety, efficient marine and mechanical construction. His leadership has invigorated the company and delivered value to its customer base.
After attending the University of Alabama for three years, he left school following Hurricane Katrina in 2005 to begin a construction firm with two colleagues. After successfully executing numerous projects, Kostmayer joined his father at Kostmayer Construction. In 2013, he took on the role of business development and successfully diversified the company's client base, transitioning it to work primarily in the petrochemical, refining and grain industries.
Kostmayer is a member of LAMP (Louisiana Manufacturers Political Action Committee), the Louisiana Chemical Industry Alliance and ABC Pelican Chapter and a corporate sponsor of Greater Baton Rouge Industry Alliance.
---

MEGAN MONSOUR HARTMAN, 35
Public Relations Director,
Phillips 66, Westlake
Megan Hartman was named the public relations director for Phillips 66 in August 2016. Working in public relations for more than a decade, five years of which was in refineries, has enabled her to easily transition into the role.
Hartman, who earned her bachelor's degree in mass communications from LSU in 2004, is a certified Travel Marketing Professional. She has also been recognized as an Up and Coming Woman Business Leader by the SWLA Women's Business Network.
Throughout her career, she has incorporated her vision of continual goal-setting and finding a proper work/life balance. After her father was diagnosed with early onset Alzheimer's disease in 2015, she created a "Memories Matter" campaign and sold T-shirts to advocate and raise money for the Alzheimer's Association.
---

COURTNEY RICHARD, 37
President,
Anchor 36 Trucking & Logistics, Kenner
As president of her own heavy equipment trucking company, Courtney Richard has been deeply involved in both her industry and community, including past and present memberships in Greater New Orleans Inc.'s NextGen Council, the American Business Women's Association, the Specialized Carrier & Rigging Association, the Louisiana Motor Transport Association, the Women's Business Enterprise National Council, Young Professionals of LAGCOE and the Alumni Advisory Board for Goldman Sachs 10,000 Small Businesses.
She has been honored by Construction Equipment magazine as an Under 40 in Construction Equipment award winner and as Business Woman of the Year by the American Business Women's Association. Richard also participated in the Junior League's Touch a Truck event, a unique experience that gives families an up-close look at their favorite "big trucks."
She is a graduate of the Goldman Sachs 10,000 Small Business Program and is an accredited asset management specialist. She earned her bachelor's degree from Southern Methodist University.
---

MANDY MICHALKO, 29
Light Clean Product Planner,
CITGO Petroleum, Westlake
Mandy Michalko began working for CITGO Petroleum in July 2011 as a process engineer, was promoted in September 2015 to performance analyst and in September 2016 to product planner. Michalko's increasing responsibilities correspond with her ever-increasing technical and managerial abilities. She participates on the Citgo Dragon Boat Race team, raises money for Children's Miracle Network and plays a role in Fusion Five, a young professionals' organization that promotes professional and leadership growth for emerging leaders in southwest Louisiana.
Michalko has also been accepted by the 2018 Leadership SWLA program and is the treasurer of CITGO Lake Charles Refinery's Employees' Club organization. "My proudest achievement by far is receiving Team CITGO Volunteer of the Year recognition," she says.
---

ZENILLE SAUNDERS, 27
Regulatory Services Leader,
Dow, Plaquemine
Zenille Saunders is part of Dow's Environmental, Health and Safety Regulatory Services Group and serves as the operations regulatory services leader for Louisiana and Alabama. Saunders' passion for the environment, her community and the brilliance of science is a considerable asset to Dow.
Saunders is a leader in Dow's African American Network and works with community groups such as 100 Black Men, mentorship programs and outreach with Southern University.
She is also a member of Dow Louisiana STEM Ambassadors, the Dow Political Action Committee, the National Society of Black Engineers and the Syracuse University Full Circle Mentorship Program.
---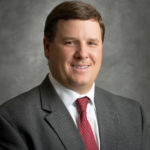 ROBERT SENGELMANN, 36
Group Manager, Asphalt Group,
Barriere Construction, Baton Rouge
A rising leader in Barriere Construction's Baton Rouge Asphalt Group, located adjacent to the ExxonMobil polyolefins plant, Robert Sengelmann specializes in construction management.
A graduate of Auburn University, Sengelmann has been certified by a variety of institutions, such as the National Center for Asphalt Technology, FMI Emerging Managers Institute and Astec Industries. He is a member of GBRIA, Associated Builders and Contractors, the National Asphalt Pavement Association, the Louisiana Asphalt Pavement Association, Associated General Contractors, and the American Public Works Association.
---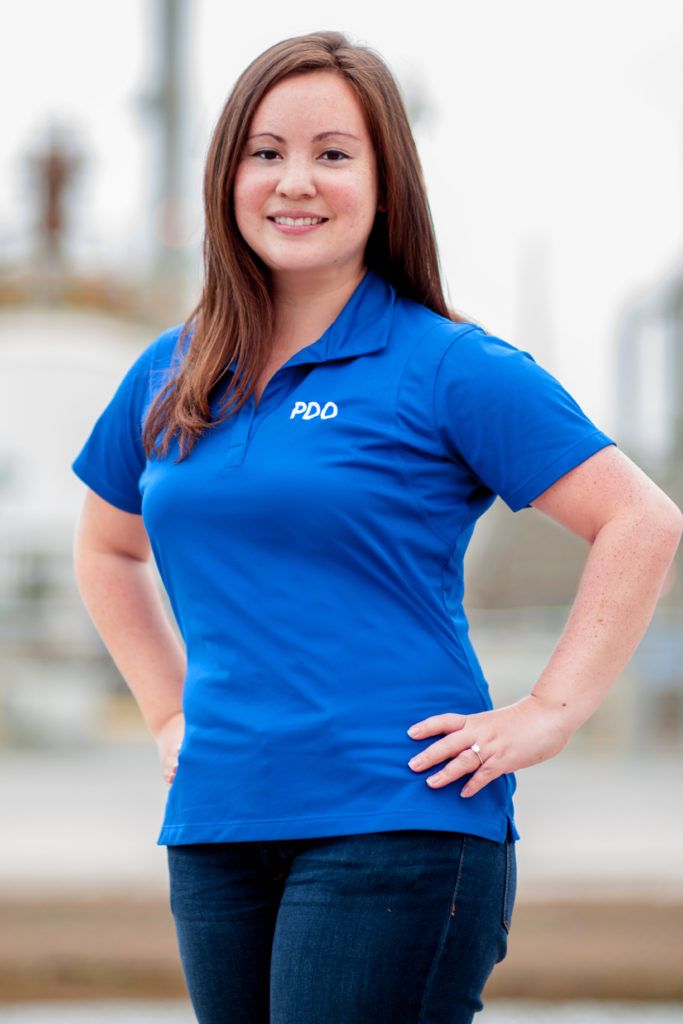 ASHLEY MAGURANY, 28
Continuous Improvement Leader,
Westlake Chemical, Westlake
Ashley Magurany wasted little time after graduating from Bucknell University with a degree in chemical engineering. Since joining PPG Industries in 2011 as a production engineer at its Natrium, West Virginia, plant (now owned by Westlake Chemical), she has been promoted three times, most recently in March 2016 as continuous improvement leader in Westlake.
She credits a professor at Bucknell for giving her some timely encouragement early in her career. "He told me that he would trust me with anything, because with my drive and accountability I would get it done and drive it to results," she says. "That was a huge motivator for me."
Since moving to Lake Charles, Magurany has aggressively pursued a variety of leadership opportunities. In fact, she is the current chairman of Westlake Chemical's Professional Development Organization and volunteers for Up for Downs, Abraham's Tent (a local food bank), and Family & Youth counseling through its Derby for Dollars event. She was also a 2017 graduate of Leadership SWLA, sponsored by the SWLA Economic Development Alliance.
At work, she supervises engineers in Westlake Chemical's continuous improvement group, keeping them aligned with site goals. "The experience has taught me a lot about validation, prioritization and how to develop young engineers," she adds.
Magurany, who possesses a strong desire for continuous development and learning, enjoys the unpredictable nature of her current role at Westlake. "There's never a typical day. It could involve a production process, a communications process, etc., but it's always a challenge on a site with 1,100 people. I get involved in a lot of change management just to make sure that everything is communicated effectively and that there is a good control plan."
She says her current boss, Lyndee Brassieur, regional manager-continuous improvement, has been a significant influence in her professional life. "She said something that has really stayed with me: 'Don't forget to take a seat at the table.' To me, that means that you shouldn't be afraid to be part of the core team. If you walk into a meeting and there's a bunch of important people sitting at the table, don't sit on the outskirts and think they don't want to hear your opinion."
---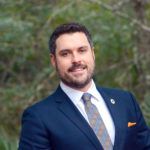 BLAKE MIGUEZ, 36
President/CEO,
SeaTran Marine, New Iberia
Blake Miguez's laundry list of accomplishments, degrees and honors reads like a man on the verge of retirement, not one in his mid-30s.
Not only is he one of the youngest state legislators in the Louisiana House of Representatives and a juris doctorate graduate, he is also the youngest member on the board of directors for the Offshore Marine Service Association. And in his spare time, he competes professionally in handgun shooting competitions, where he has won both world and U.S. titles.
Nonetheless, his chief desire has always been to take the helm of SeaTran Marine. While in law school, he engulfed himself as much as possible in the family business, working there on breaks to gain an understanding of the company.
"I was going to law school, but I didn't want to be a lawyer. I just wanted a law degree. The minute I got out of school, I was determined to be president of my dad's company and take it over as quickly as possible," he adds. "Fortunately, my dad had wanted to retire 10 years prior, so that was OK with him."
While he got what he wanted, the responsibility of running a company proved challenging at times for the young Miguez. "With the responsibility came a lot of headaches, heartaches, sacrifice and a lot of school of hard-knocks moments. But almost 10 years later, I feel I've accomplished a lot."
When he took over the business, the company had about five or six vessels. Before the slowdown in the oil and gas market, that number had shot up to 30.
His education in the offshore marine transportation business has been a lifelong course of study. As Miguez matured, his grandfather played an increasingly important role by encouraging him to take over the family business. Armed only with a sixth-grade education, his grandfather possessed a tremendous work ethic.
"When he looked you in the eyes and gave you his word, he followed through," Miguez says. "That's something that has helped me, even in the Legislature. Regardless of whether you agree or disagree with someone, you need to give someone your word. If you have to change your mind, you better let them know you're changing your mind, because your word and your reputation are all you have."
---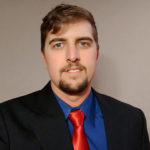 BRENDON STOUT, 29
Technology Manager,
Virdia B2X LLC, Raceland
As a young engineer, Brendon Stout has made significant contributions to the development, design and operation of the Virdia B2X LLC xylose plant in Raceland.
Stout has worked for six years in helping to develop a first-of-its-kind technology to convert sugarcane bagasse into xylose and other value-added products. He provided a leadership role in the initial design, build and startup of the plant, frequently working with and training engineers and young technicians from the area.
"It has been a humbling experience to see this go from a concept to an operating plant, creating jobs and laying the foundation for future development," he says. Stout earned a bachelor's degree in chemical engineering from North Carolina State University.
---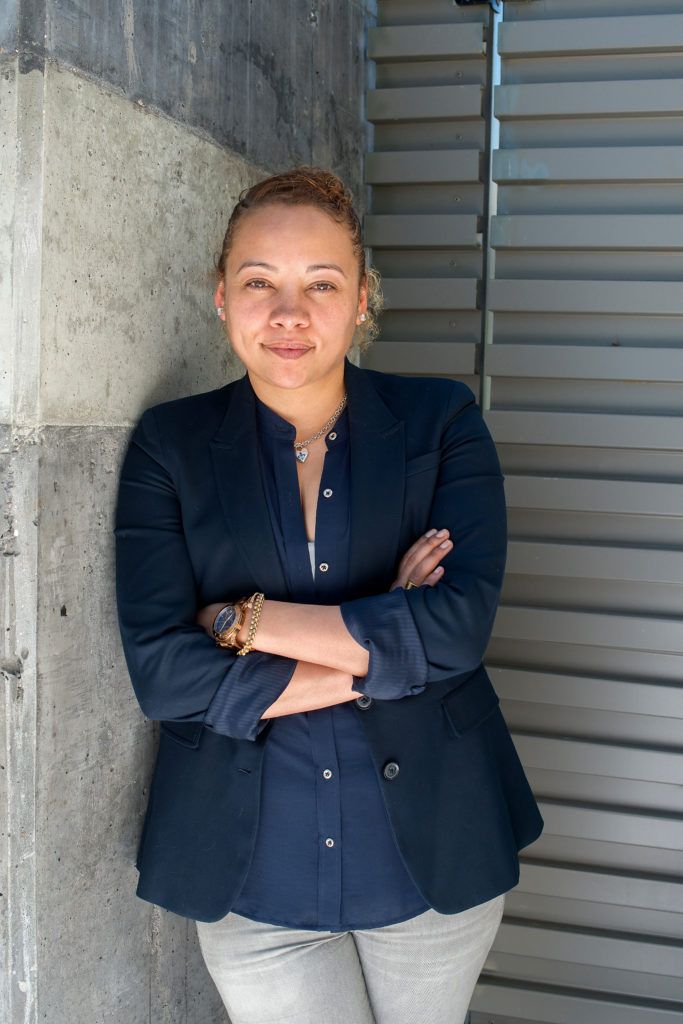 IAM TUCKER, 35
President,
ILSI Engineering, New Orleans
Iam Tucker serves as the president and CEO of Integrated Logistical Support Inc., a 100% female, minority-owned, 8(a) certified civil engineering firm. Tucker is responsible for the day-to-day management, direction, business development and implementation of policy for all civil engineering, structural engineering and construction management activities.
She is a member of the nonpartisan advocacy group African American Women of Purpose and Power, a graduate of the Goldman Sachs 10,000 Small Business Program and an honoree in the 2013 Gambit 40 under 40 class.
She has also been appointed to the New Orleans Police & Justice Foundation, was nominated for the Inner City 100 Program as a "2015 Inner City 10K Small Business Alumni" and was among 20 individuals selected to participate in the Emerging Leaders Institute series by ACEC of Louisiana and AIA Louisiana.
---
This article was originally published in the first quarter 2018 edition of 10/12 Industry Report.