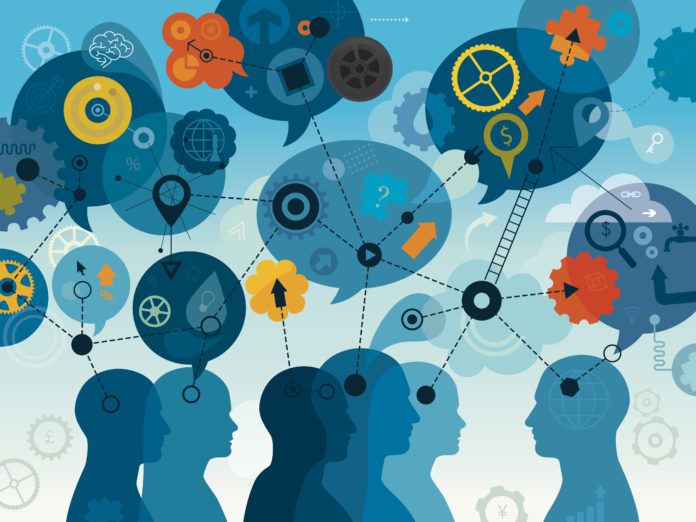 ---
Experience is at the top of nearly everyone's wish list for the "perfect project team," but it's a commodity hard to come by these days. The worker shortage along the Gulf Coast extends beyond skilled laborers to include mid-level managers, leaving many industrial owners and contractors searching outside the company to fill positions.
There are a variety of causes—a regional boom in work, the bi-modal age distribution of the workforce—but some say the shortage is a symptom of a far greater, and enduring, problem: There's simply a general lack of interest in manufacturing jobs.
Hyun Brossett, plant manager at W.R. Grace in Lake Charles, says experienced engineering managers are hard to find all along the Gulf Coast, and this can have a huge impact on the success of a project. "All the way from New Orleans to Houston demand is tremendous," Brossett adds. "It's difficult to find strong, highly skilled project managers down here. They are out there, but it takes longer to find the skill set that you're looking for."
Willie Lefever, vice president at Performance Contractors in Baton Rouge, has noticed a similar trend in construction, as one of his biggest challenges is finding the mid-range leader. "I would say that there's an inherent gap just like there is in the craft skillsets. You've got the aging managers who have been out there for the last 30 or 40 years, but there's a gap between the senior management and the up-and-coming field management."
He sees that on both sides of the fence. "We're working a project right now with a well-known global client that has a tremendous amount of senior project execution experience, but are lacking mid-level leadership. They've got the same gaps in their skillsets. So it's all of the above … construction, ownership and engineering."
This forces owners to recruit from outside the company, which can sometimes be a risky proposition and a drag on productivity.
TEAM PLAYERS
Nonetheless, owners are tasked with making every project a success, and that begins with the development of an effective project team. Just what constitutes the "perfect project team" can vary dramatically based upon its intended function, length of existence and a variety of other factors.
Shell Chemical's Geismar plant has recently garnered some pretty high praise for its team-based approach during the execution of the $717 million expansion of its alpha olefins plant. Construction of the fourth AO unit (AO4) brings the total production at the site to more than 1.3 million tons per year, making it the world's largest alpha olefins producer.
Tommy Anzalota, Shell expansion manager, credits the team and its unique planning process for the project's success. Shell took a traditional 30-60-90-day planning process and adapted it to achieve a higher level of anticipation. By incorporating a greater level of detail, the modified Shell process helped minimize the unexpected.
Projects at Shell are typically staffed as they progress through the development process, growing as they move toward final design and construction.
"Ideally, I like to have three types of people on the team—the ones who have the experience and leadership to anticipate and navigate through issues; high-performance individuals who have the desire to learn, can handle several simultaneous activities and have great potential for leadership roles; and the specialists who know their area, are good at what they do and will deliver what is expected of them," Anzalota says.
"Experience is important but might not be the most important aspect," he adds. "I try to understand what the individual has accomplished in terms of results and behaviors. The results matter, but almost as important is how results were obtained. A leader needs to be able to motivate others by building trust, having a clear vision and communicating effectively."
CADENCE OF ACCOUNTABILITY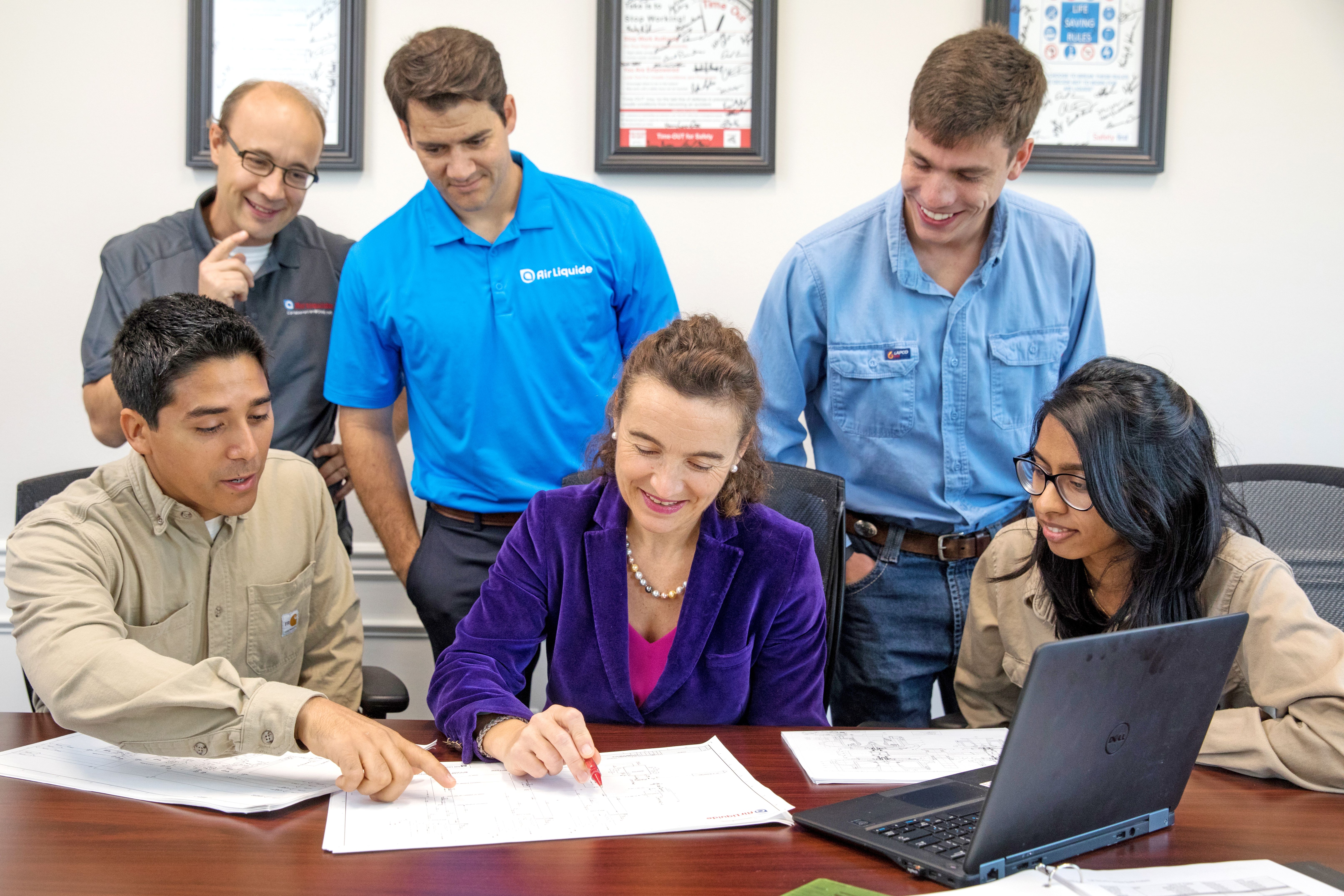 Anzalota says good teams will have a "cadence of accountability" where they discuss key upcoming activities, commitments for delivery and any issue or help that is needed. 
Scott Brandenburg, vice president of engineering and maintenance at BASF in Geismar, says most of his teams are led by seasoned and experienced project directors, along with an engineering or project manager.
This is rounded out by a team of engineers that has specific skill sets that are complementary to the project at hand.
"When you're building a big plant, you have to have a couple of sets of eyes that are asking the big questions, such as 'How is this plant going to be maintained? How is this plant going to perform environmentally? How am I going to construct this project?' Having those people and those backgrounds is extremely beneficial."
For $1 billion-plus megaprojects, engineering teams are often global in nature, working in offices scattered across the U.S. and other countries, while the site engineering team works the small to medium-sized capital projects. Regardless of the circumstances, strong working relationships are vital due to the number of interfaces required to manage, coordinate and execute a project.
To facilitate the process, Brandenburg says certain temperaments are desirable on a team, particularly in its leadership. This is a fact widely recognized by contractors and owners, as evidenced by the proliferation of team-building exercises at the outset of most projects. "I cannot overemphasize the importance in our world now for communication," he says. "Leaders need to be clear and concise for a number of reasons."
W.R. Grace's Brossett says every team is different, because every project is different. "You might have 10 projects that you have to execute, but each project is going to need a different set of skillsets, a different type of preparation," Brossett says." And maybe a different type of project leader."
She says there is perhaps one commonality—every team needs a leader who is astute at team building. "We're not asking you to change your personality, because that's not happening," Brossett says. "We send them to management training, supervisory training, leadership training, crucial conversations training, etc. We teach them certain skillsets that can help them in certain situations."
Christine George, a vice president at Air Liquide in Geismar, says internal training programs at Air Liquide target both the technical and "soft skills" necessary to prepare engineers and project managers for handling conflict and communication. "We coach our engineers from day one when they come into the organization," she adds.
Air Liquide typically recruits its managers internally, either at the local plant or someone in the geographic area, but she notes it's "very rare that we go outside [the company]."
AVOID THESE PITFALLS
Brossett says project teams often make a crucial misstep when they fail to include the operations side of the business. As "owners" of the equipment, operations should be a vital part of the planning process. "I have seen projects where they began to install the equipment, then operations got involved and they realized, 'Oh, that's not the right way to do it.' And they end up making very expensive changes at the last minute."
She adds that other disciplines should probably be involved, too—mechanics, pipefitters, etc.—"as the people who are actually turning the wrenches and the knobs."
As another potential pitfall, Shell's Anzalota says to avoid "group think" at all costs. That's why it's a good idea to have a team with diverse experiences, personalities and cultures to ensure there are different lenses from which to evaluate a problem or situation. If the team can learn to recognize, embrace and include those differences, performance will follow.
"The key for any team to succeed is its people," he adds. "Create a culture of true collaboration among the different entities (engineering, construction, project management, operations, site), and one where challenge is accepted and not turned into a 'blame game.' "
Air Liquide's George says team roles and responsibilities should be clear, and there needs to be an atmosphere of openness and honesty. "I think a good team is one that is capable of providing each other with feedback, whether it's collectively or individually," she adds. "Part of the discussion has to be about the process itself, asking key questions such as, 'How are we working as a team? What can be improved?' "
Lefever says a team should have good chemistry, along with a solid understanding of individual strengths and weaknesses. As such, an individual's tenure within an organization is important, as an owner or contractor is better able to gauge their temperament based upon a previous track record. Performance Contractors refers to this as its "loyalty model," and uses it frequently when fielding teams of managers and supervisors.
ORGANIZATIONAL PROCESSES
No matter a project team's composition, there are certain organizational and structural processes that are critical to success, as they help the team recognize key issues, benchmarks and risks.
"Our project process is designed with several assurance reviews and benchmarking efforts at critical project milestones and decision gates that allow us to get an external assessment of project practices," says Shell's Anzalota. "This helps identify and replicate practices across the company. Also, the project does lookback reviews to capture lessons learned that could be done better or differently in future opportunities."
In similar fashion, Andy Dupuy, president and CEO of Brown & Root in Baton Rouge, says his industrial services company maintains a registry of best practices and lessons learned.
"When our project guys identify a risk, they go back and look at the risk registry and everything that happened to determine what we did about it. It's something we do when we're kicking off a job. They go through it and they look at it. Most of them are project specific. They go back to the system and they review with their team."
Typically, Brown & Root staffs its teams on larger jobs with both a project executive and construction project manager. In light of the strapped labor market, understaffing a project is a particular concern. He says contractors should be careful not to bid projects they are incapable of executing "in house," as they run the risk of hurting productivity.
"One of the biggest pitfalls of a project is when you hire a high percentage of people off the street," he adds. "If you hire a high percentage of walk-ins, you're going to have productivity issues, you're going to have safety issues, and you're going to have turnover. Ideally, you want to be able to name the people that are coming out there to work for you."
As such, Brown & Root relies upon its own internal pipeline of employees when possible.
Finally, Lefever says Performance strives to "free up" time for its field staff by separating its site leadership and administrative management roles. This has led to improvements in productivity, safety and quality.
"For our teams, we pick a mix that either has the skillsets to work with the owner and the engineers, or are more comfortable in the field."