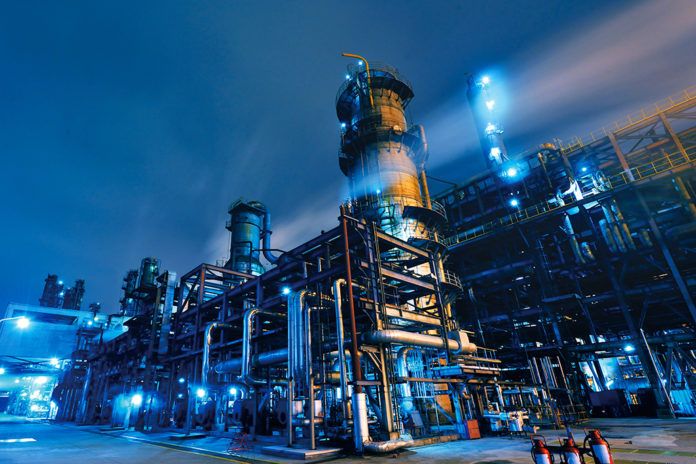 ---
Get ready for another round of petrochemical investment. Experts say the U.S.—and the Gulf Coast in particular—is due for another, albeit smaller, round of expansions.
On the chemical side alone, about $185 billion in chemical manufacturing investment is either under construction or planned nationwide. In fact, the U.S. is poised to become the most competitive global manufacturer of chemicals, says Cal Dooley, president and CEO of the American Chemistry Council, speaking at the Downstream Engineering, Construction & Maintenance Conference in New Orleans this summer.
"Fundamentally, the situation has changed," Dooley adds. "Fifteen years ago, we were one of the highest cost manufacturers in chemicals. Today, the U.S. is arguably one of the most competitive global manufacturers of chemicals, and it's all because of hydraulic fracturing and the low cost of natural gas."
When the oil-to-gas price ratio is above 7, U.S. competitiveness is enhanced. While good for chemicals, it also positively impacts Louisiana's natural gas market as it becomes the fuel of choice. In fact, some owners feel this will contribute to the state becoming a major liquefied natural gas hub by 2020. More than $88 billion in LNG projects are currently planned, being built or in operation across the U.S.
So what's the bad news? Industry leaders say owners, designers and contractors along the Gulf Coast should prepare now, rather than later, for the potential of labor shortages and productivity woes should a second wave become reality.
Manav Lahoti, commercial director for The Dow Chemical Company's U.S. olefins market in Houston and a DECM conference panel member, says a second wave of industrial investment is all but certain.
"But we don't think the second wave is going to be as large as the first," Lahoti says, adding that it's probably a good thing. "We think the second wave, for us at least, needs to be smaller. It will allow us to leverage some of the skills and lessons learned from the first wave. We feel productivity will be better as a result."
Lahoti's hopes will soon be put to the test. Dow recently announced that it will expand the 1.5 million-ton-per-year ethylene production facility that it completed in Freeport, Texas, last spring. "The expansion will make it the largest ethylene cracker in the world, at 2 million tons, by the time it comes on line in 2020," Lahoti says.
Dow announced completion of the current Freeport facility in March, reaching the milestone within one week of the planned completion date. The world-scale production unit is a central component of Dow's $6 billion U.S. Gulf Coast investment program, designed to strengthen the competitiveness of its downstream businesses. It will feed Dow's derivatives investments, which will come online during 2017 and 2018.
"Our growth investments leverage the advantaged shale gas supply available in the U.S., and represent thousands of new jobs and significant economic value, including exports of approximately 20% of our U.S. production," says Andrew Liveris, Dow's chairman and CEO, in a press release. At peak activity, the construction phase required more than 3,000 Dow employees and contractors.
FIRST WAVE LESSONS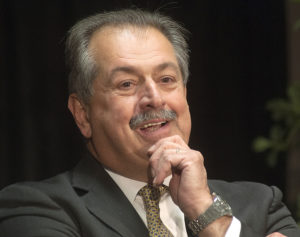 While planning for an adequate skilled labor supply and improving productivity ratios are critical to handling the next surge, Lahoti says effective project leadership should also be at the top of the list—a direct "takeaway" from the Freeport project.
"I think productivity and leadership work together," he adds. "What we realized was that while productivity was an issue, it wasn't being highlighted enough because we didn't have enough skilled project managers or leaders from the engineering and contractors to address those things. So, we really had to man up our owner teams [to compensate]."
Dow leveraged internal capabilities by bringing in its own project managers from other projects that were wrapping up overseas. "We are able to create big owner teams for oversight of our big projects as they were going through the construction and commissioning phases," he adds. Still, he feels the responsibility of maintaining productivity should fall upon the shoulders of engineering and construction companies, and that they should develop the necessary management skills in preparation for a second, or even third, wave of investment.
An inability to attract and train new talent is a big part of the productivity problem, says Ed Lehotsky, Cheniere Energy's senior vice president of LNG engineering and construction and another DECM panel participant. Cheniere owns the Sabine Pass LNG terminal in Cameron Parish, where it will ultimately construct up to six liquefaction trains.
"Cheniere and Bechtel (the project's EPC contractor) have been in the middle of it," he adds, pointing to weld failures as a leading indicator of productivity problems. "One of the metrics I watch for is the weld reject rate. I'm used to targeting below 2%, below even 1.5%, but we're seeing as much as 6% or 12% weld rejects out there. It's because the welders are not as experienced or as motivated."
Together, Cheniere and Bechtel fund a series of welder training programs in collaboration with trade schools and colleges in Louisiana and Texas, hoping to fill an urgent need for stainless steel welders. To date, about 90 welders have been qualified through the program to weld stainless steel.
Meanwhile, Henk Pauw, general manager with Orpic, an Oman-based oil refiner, feels the success or failure of a job hinges upon an adequate level of front-end planning and design. "Get it done properly and get it assessed," he advises. "I think that is very important. Also, don't be too optimistic in your delivery. We have a project that's currently six months behind because they were too aggressive in their schedule. In the end, you'll be forced to do things in parallel. Then, productivity drops critically and safety gets impacted."
The larger and more experienced the company, the more likely they'll be able to handle whatever comes down the road, Lehotsky says. "My current team has more than 1,700 years of experience in oil and gas, and something like 900 of those years in LNG. We've run across a lot of the problems that we're running across now, and we solve those quickly. We also work well with Bechtel because I think they respect our experience and our know-how. I think that's key to having a good leadership team."
Maintaining that necessary level of experience, though, is a challenge. "All those experienced people are going to retire soon," he adds. "I think the industry is seeing that not only in its leaders, but in the crafts. That's something that we need to work on if we can continue to build these megaprojects on time and on budget."
Orpic's Pauw agrees. "It's about getting experienced people who have done it before, and also assembling a team that can solve problems. It's about having a dialogue with your contractor and not throwing the book at them every time."
TRUMP'S RIPPLE EFFECT

Whatever lies ahead, there's a sense in the industry that owners and contractors need to create more long-term, sustainable solutions for handling future surges in investment. ACC's Dooley predicts the policies of President Donald Trump could propel the petrochemical industry way beyond a second wave.
"We've never had a political environment that is more sensitive and more supportive of the regulatory policies needed to maximize our competitive advantage," Dooley says. "Therefore, we have an opportunity to ensure we have the right energy and tax policies. We need to encourage reforms of our corporate tax codes and push for a more competitive tax rate to encourage the continued flow of new investment."
He sees Trump's rhetoric on trade as a potential fly in the ointment. "When you have this flood of new investment that's coming into the U.S., it's not solely to serve the domestic market; it is to serve a global marketplace. Our industry today and in the future will benefit from trade liberalization and policies that ensure that we have greater access to the marketplace, whether that be through NAFTA, the Trans-Pacific Partnership or other bilateral agreements."
According to ACC statistics, more than 62% of current and planned chemical investment in the U.S. is considered foreign direct investment. Additionally, U.S. Department of Commerce statistics show that 48% of all 2016 manufacturing investment came from the chemical industry. This is evidence, Dooley says, of the country's increasingly attractive platform for serving the demand for chemicals.
"It's another validation of what we see happening in the chemical sector, which is unprecedented," he says. "We estimate almost 20% of current money invested is already completed, 30% is under construction, and we're confident that the balance of that currently in the permitting phase will also come online. We shouldn't be talking about the second wave, because it's not going to be just another wave. It's going to be a continued flow of investment for a long time."
---
This article was originally published in the third quarter 2017 edition of 10/12 Industry Report.