---
To identify and discuss issues they feel will be most impactful, a four-member panel convened last fall at L'Auberge Casino in Baton Rouge during the annual South Louisiana Construction Economic Forum, sponsored by the Construction Financial Management Association and Associated Builders and Contractors, Pelican Chapter.
The panel was a diverse group of construction leaders, and included Robert Boh, president of Boh Bros. Construction in New Orleans; Steve Carville, chairman of Milton J. Womack Inc. in Baton Rouge; Sean Sullivan, senior partner at DSLD Homes in Baton Rouge; and Stevie Toups, executive vice president of Turner Industries in Baton Rouge. Economist Loren Scott of Loren C. Scott & Associates in Baton Rouge chaired the panel.
Here are the key issues they identified for 2017.
---
The future of ITEP
All eyes are on the future of the state's Industrial Tax Exemption, which came under fire in June 2016 when Gov. John Bel Edwards placed restrictions on the program by way of an executive order. Panelists fear the order created the perception of instability and thereby jeopardized billions of dollars in future state industrial projects.
ITEP is a state incentive program that offers an attractive tax incentive for manufacturers by abating local property taxes for up to 10 years on new investment and annual capitalized additions.
The governor's order gives local governing bodies a seat at the table when tax exemption decisions are made, and forces companies applying for those exemptions to demonstrate job creation or job retention—or both—to merit an exemption.
Panel members say the move fails to recognize those additional jobs created by businesses that support the industrial community, and essentially places future projects in jeopardy by creating uncertainty about the program. Scott questions the logic behind tampering with the successful program. "It has zero impact on the state budget, so why do we go there? It's just a mystery," Scott says.
"The projects that we're seeing today are because in a board room 15 years ago someone was talking about the 10-year industrial tax exemption in Louisiana," Toups says. "If you're contemplating a $10 million expansion and you're trying to figure out where to put it, and you don't like volatility and you want predictability, then Louisiana is not the place to put your project [right now]."
This is particularly important when as much as $60 billion in projects are currently in the engineering stage and not yet going vertical. "Can the pencil be sharpened [on the ITEP Program]? Probably so," Toups says. "The problem is the instability that this has created."
---
Going vertical?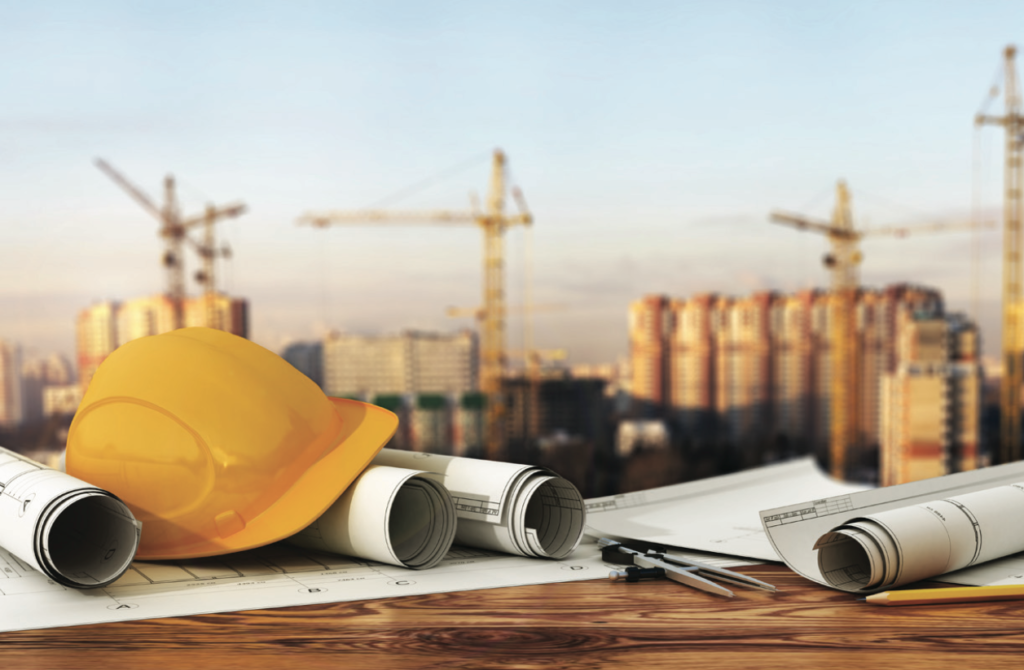 Despite billions of dollars in announced industrial projects across the state, an inability to get many of these projects out of the front-end engineering-design (FEED) stage has been a primary concern.
Most impactful to the future of those projects is the price of oil, which has fortunately been inching upward in recent months. Combined with an expected relaxation of environmental regulations under the Trump administration, optimism is growing that more of these projects will break ground. "I think a movement of oil prices and change in regulations will move these projects waiting for a final investment decision," Toups says. "We're beginning to see these things freed up." He expects Turner's manpower needs to peak in 2018 at a level 12 to 15% higher than 2016.
"Will every project that's being predicted go forward? No. Will we see a fraction of what's predicted go forward? Yes, but it's still more than we see on a normal basis. Therefore, 2017 is going to be much better than 2016. 2018 better than that."
Four Louisiana parishes in particular—St. James, St. John, Calcasieu and Ascension—have the most to gain from projects announced since 2012, since more than 80% of the projects in the FEED stage are located there.
"It's gotten better in the last three months," Boh says. "It could turn into a lot of work for us fairly soon if they start."
Pushing projects down the calendar isn't necessarily a bad thing, given the current labor shortage in areas such as Calcasieu Parish. The Lake Charles area might actually benefit from a slight delay in projects going vertical, as it struggles to keep up with workforce demand. The area's manpower needs are continuing their upward trajectory, and the Southwest Louisiana Construction Users Council forecasts manpower demand for its membership to peak at nearly 14,000 in March 2017 and remain near those levels through the fall.
---
Interest rates to rise?

Panelists fear that an expected rise in interest rates, deemed necessary by the Federal Reserve to cool down an overheating economy, could dampen growth by increasing material prices and negatively impacting the cost of doing business.
They add that the low interest rates of the last eight years have played a significant role in helping the U.S. economy rebound from the recession.
"I'm afraid that once things heat up a little the Federal Reserve's ability to manage things might not be as good as they think," Boh says. "If that happens you could get a spiking of rates over a short period of time, which would be disruptive. My personal opinion is that if rates move up in an orderly way over the next year or two, it's not going to kill that much of our work because it won't affect the economics of the projects as much. However, if things move up from 2.5 or 3% to 6% over an 18-month period, that would have an [adverse] effect."
Carville agrees. "That could make a difference on a project," he says. "Any rise in the rate concerns us because we don't want that to slow down the business. I just hope that it continues to remain low and keeps business growing and thriving."
Scott says President Trump's proposed restrictions on trade would likely have negative repercussions on interest rates. "If he really follows through on this and starts restricting trade, the prices of goods and services will naturally go up. Inflation will go up, and if that happens so will interest rates. You've got to figure that into it. That's one of the pieces I sure hope he doesn't implement."
---
Infrastructure investment

Conference panelists feel that an increase in the state fuel tax, recently proposed by the Governor's Task Force for Transportation Infrastructure Investment, would adequately finance Louisiana's future infrastructure needs and thereby make the state more attractive to industry. Doubling the current state tax rate from 20 to 40 cents per gallon would generate up to $600 million per year, enabling the state to address its annual needs and set aside money for a 10-year bond program.
The panelists say, however, that getting the necessary votes in the state Legislature would be an uphill battle. "Any tax increase would require a 2/3 vote in both houses of the Legislature," Boh says. "It's going to take a lot of political courage to vote for that if it comes to it."
Something needs to be done, the panelists say, since a substandard infrastructure is making it difficult for Louisiana to attract and retain industry. "We need to do something to move traffic," Carville says. "In this community, we're choking ourselves to death. You can't move, especially on the interstate system. We've got a lot of fixing to do, and the only way to do that is to raise revenue."
Turner's Toups says the state needs to more effectively communicate how the money will be used and prove that it will manage the money competently. Still, he admits that any tax increase is "going to be tough to pass."
---
Originally published in the first quarter 2017 edition of 10/12 Industry Report.