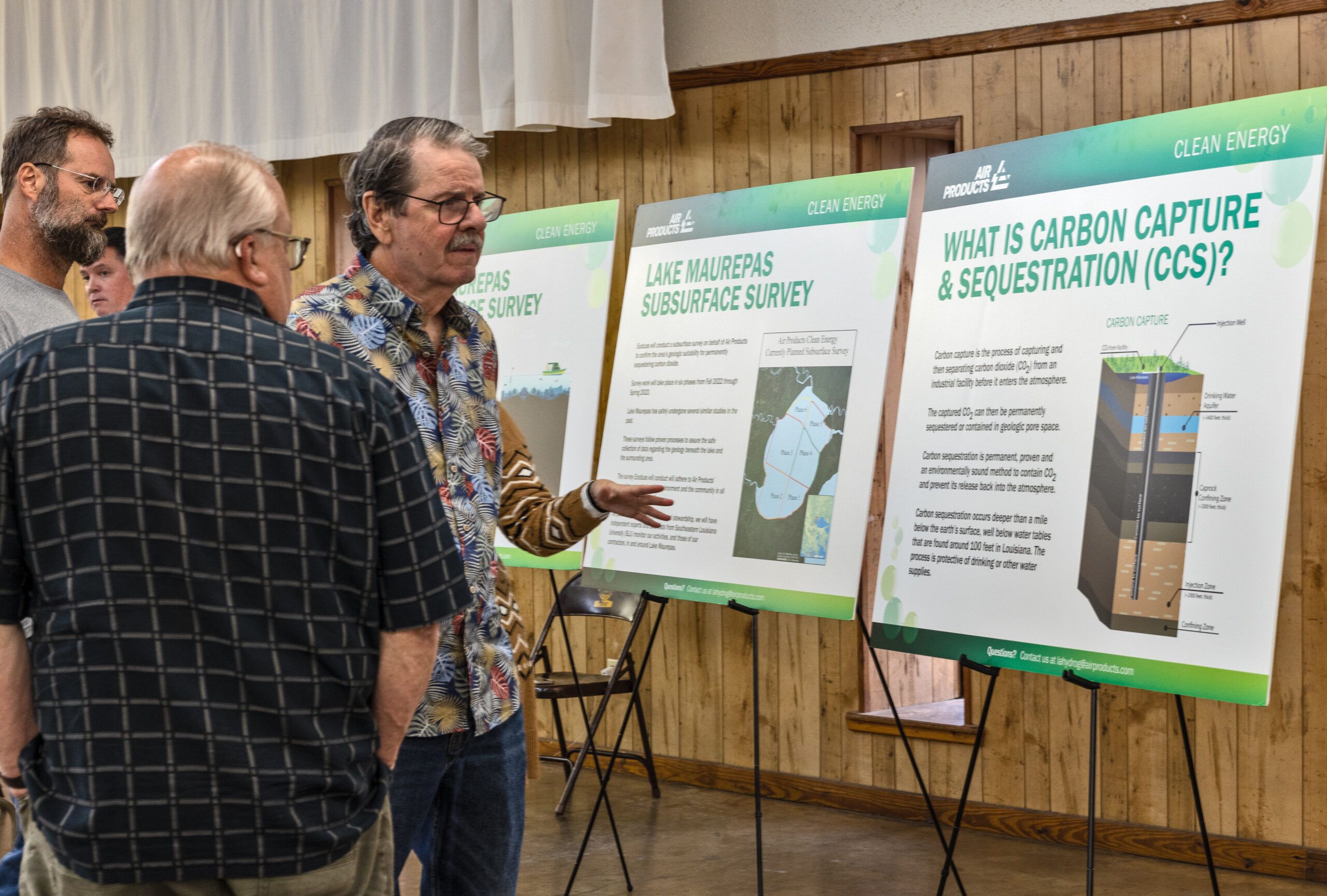 Air Products will invest $1 million annually in communities bordering Lake Maurepas as part of the Lake Maurepas Community Fund, the company announced last week.
The fund, according to a press release, is anticipated to last through the operation of Air Products' controversial Louisiana Clean Energy Complex project, which is set to last at least 25 years. The fund will award grants to eligible nonprofits supporting ecological, educational and recreational improvements for the area.
Livingston, St. John the Baptist, and Tangipahoa parishes will be the primary beneficiaries of the fund, the press release adds. The fund's inaugural investments will go toward Livingston Parish Fire Protection District #2 and the Manchac Volunteer Fire Department, with each receiving a grant of $400,000 toward new patrol and emergency response boats.
The announcement comes after Air Products moved a large drilling rig and platform for use in carbon capture into Lake Maurepas in August. 
Air Products' development of the project, anticipated to capture emissions and inject 5 million tons of carbon dioxide per year about a mile beneath the lakebed, has been met with criticism from residents of the same communities the new fund aims to benefit.
As Louisiana Illuminator has reported, critics of the project oppose the company disturbing the fragile ecosystem that has supported local fisheries and restaurants for generations, with residents pointing out that Lake Maurepas is one of the last unspoiled waterways in the state.
"Air Products is committed to being a good neighbor in Louisiana and in all areas where it operates, and its work through the Lake Maurepas Community Fund and the Louisiana Clean Energy Complex further deepens that commitment," the release states.