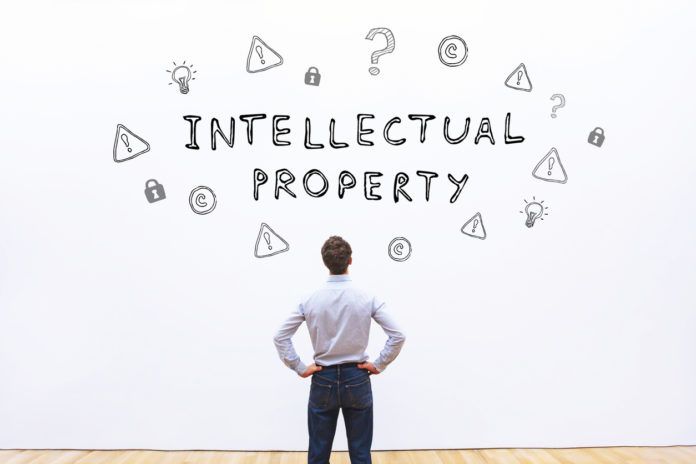 According to the National Association of Manufacturers, intellectual property can comprise up to 80% of the value of a company's knowledge portfolio, and theft of these resources costs U.S. businesses roughly $250 billion a year. Does your company have an adequate intellectual property strategy? Are its policies up to date with rapidly changing patent laws?
These are questions worth asking for any manufacturer whose activity involves innovation, research and development, new products or processes, or the use of products, processes or technologies created by other entities. We asked the intellectual property experts at four Louisiana law offices to give us a primer on today's IP environment for manufacturers. In this series, you'll find information on some threats you may not have considered and some best practices you may want to implement. You can find Part 1 of the series here.
Note: The information provided in this article is for informational purposes only. Before you make any decision that may have legal implications, you should consult with a qualified legal professional for specific legal advice tailored to your situation.
---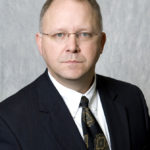 Warner Delaune, a mechanical engineer and registered patent attorney at Baker Donelson, has prosecuted patent applications across a wide range of technologies, including manufacturing and construction equipment, medical and biomechanical devices, firearms and sporting goods, oil and gas exploration and production, and coastal erosion mitigation systems.
What advice do you have for manufacturers for implementing or updating their intellectual property strategies in 2016?
Delaune: All indications are that key technology advances in 2016 will come from robotics and artificial intelligence (AI), virtual reality, and building internet-based communications into just about everything. Biotech and pharmaceuticals will continue making great strides in health care, especially in high-resolution medical imaging, molecular treatment protocols and immunotherapy. If businesses are in these fields, the competition will be very high, meaning that many patent applications will be filed and prosecuted for slight variations in designs and processes, which can make the patent system much more difficult and complex to maneuver. That can include disputes between inventors and companies within the patent office itself, such as inter partes reviews, post grant reviews and reexaminations. Companies reliant on software will have to seriously consider whether it's worth the effort to file patent applications on inventions embodied primarily in software, because recent case law and patent office guidelines have substantially narrowed the scope of how (if at all) software can be protected under patent laws.
Companies who are in energy, construction, automotive, aerospace and similar industries will not see anything different in 2016 than in the past eight-10 years in terms of patent practice, so the advice of "file early and often" remains the best advice. Specifically, establishing early filing dates by submitting frequent provisional patent applications as inventions are developed and improved will provide a more robust basis for any later nonprovisional U.S. applications and international counterpart applications.
For companies with larger patent portfolios across a wide range of technologies, it would be prudent to review which of those assets are actually producing revenue or some concrete defensive value. Patent assets which are not significantly contributing to the business may still be monetized through sale or license to other companies, resulting in a more manageable and less expensive portfolio, particularly in industries that are affected by recession or low prices of oil and natural gas.
What is new or most important in today's patent law that manufacturers should be aware of?
Delaune: Although not a new concept, clients in the manufacturing sector (less so in the software, internet or chemical sectors) deal with equipment and systems that are primarily physical in structure and function. In other words, the nature of those devices and processes makes it relatively easy for competitors to see, learn and copy their features. Contrast this with chemicals, where trade secret protection of a formula may be difficult to determine or reverse engineer, or software code that can be encrypted to avoid duplication. For inventions in the manufacturing world, it's harder for companies to rely upon practical methods (such as secrets, encryption and security measures) to prevent competitors from "stealing the idea," so the most valuable form of protection will often be legal protection through utility and design patents.
That being the case, it is critical for manufacturers to pursue patent claims which are broad and which are fully supported by the text of the specification and the drawings. Most companies in manufacturing have fully embraced computer-aided design (CAD) and parametric solid modeling tools, such as Autodesk Inventor and similar software. In many cases, those part and assembly models can not only provide the basis for manufacturing parts and equipment, but they are often ideal for patent drawings.  Patent attorneys and patent draftsmen who are familiar with the operation of solid modeling tools can manipulate, isolate and section those models to create impressive illustrations for the patent process, and which accurately reflect the latest iteration of designs. Therefore, using the models for patent illustrations is an excellent way of making sure that all salient features are described and claimed in the patent application. This is particularly important in the context of enforcement of patent claims against infringers, where precise language and drawings can mean the difference between winning and losing a patent infringement case or having the patent claims declared invalid.


As patent laws are federal, those laws apply equally to Louisiana inventors and companies as in all other states. However, there are some recent interesting statistics regarding patents in the energy field, and particularly oil and gas, which are worth noting. The patent office maintains annual statistics on patents issued across various technologies. Specifically, each year, the patent office prepares the Patent Counts by Class by Year Report, which includes the number of patents granted in each of the over 400 top-level U.S. patent classes. With respect to the oil and gas industry, the two classes which best reflect activity in the energy sector are Class 166 (Wells) and Class 507 (Earth Boring, Well Treating and Oil Field Chemistry). According to the most recent report, patent grants in Class 166 from 2009-2014 show a general growth trend, while patent grants in Class 507 during the same period do not suggest any clear trend, partly because of the relatively low numbers compared to Class 166.
However, bearing in mind that grants typically lag behind filing dates by about two to three years, there appears to be much greater activity after the end of the 2008 recession. Given the current downward spiral of oil prices (below $35 as of this comment), one would expect to see a corresponding decrease in patent activity for 2015-2016 and beyond, barring some other global event(s) which may avert that trend.
Historically, low oil and gas prices and a more challenging economy have motivated businesses in the oil/gas and manufacturing sectors to innovate. Whether that means finding more efficient methods to extract hydrocarbons or developing more cost-effective equipment used at various points in the production process, creativity can result in greater profit margins. In addition, a slowdown in field activity sometimes brings with it an increase in research activity as researchers have more time to devote to R&D.
Therefore, even with a possible downturn in patent activity across the competitive landscape over the next few years, clients in the oil/gas and manufacturing sectors would be wise to consider opportunities for expansion of their patent portfolios to protect such innovations in a less active market.
Update: As IndustryWeek reports, the U.S. Senate on April 6 took a huge step toward protecting manufacturing products and processes from the current onslaught of intellectual property (IP) theft by passing the Defend Trade Secrets Act. Calling the vote "a step toward updating our laws and helping manufacturers prevent IP theft aggressively and efficiently," the National Association of Manufacturers urged the House to take swift action to get the legislation to the president's desk.
---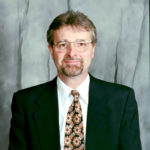 Ben Meroney is a technology lawyer at Jones Walker. He assists clients in protecting and enforcing innovations, trademarks and trade secrets, and advises clients on cloud, privacy and cybersecurity issues. He is a registered patent attorney.
What advice do you have for manufacturers for implementing or updating their intellectual property strategies in 2016?
Meroney: First and foremost, every company needs to understand the structure of its IP strategy, and how that structure supports the goals of the business. Is the company active in the patent space to protect its research and innovation efforts or are the company's efforts more closely aligned with trade secret protection? Does the company intend to license its technology or is its IP policy established to keep the competition at bay? To evaluate a manufacturer's IP strategy, the  manufacturer should understand the makeup of its IP "portfolio" and the portfolio's relationship and value to the manufacturer's core business, as well as their competitors' IP portfolios and the impediments of such to the manufacturer's business. From this perspective, the manufacturer can align and update its strategy with evolving business goals or pivot to modify the strategy as needed. For instance, if the manufacturer is considering expanding into new product lines, or launching a new brand, how does the expansion map onto its IP portfolio or that of its competitors? Is the expansion or potential risk exposure significant enough to expend resources to further develop the IP portfolio?      
The second factor to consider is whether the manufacturer's IP strategy is manageable. That is, does the manufacturer have the internal management structures in place to execute and manage the strategy. Someone in the company must  "own" implementation efforts. For instance, are there procedures in place to harvest new innovations and evaluate what IP protection, if any, is suitable? Is the IP portfolio reviewed periodically to evaluate continued maintenance of the existing IP assets? Are company IP policies, such as trade secret policies, disclosure policies or invention ownership policies, reviewed and updated? It is necessary to have a point person in charge of managing the policy and the IP budget.
At the end of the day, a manufacturer's goal is to have an IP strategy that aligns with its business strategy and that provides competitive value to the manufacturer. Every manufacturer is different, and IP strategies will vary. But in today's marketplace, a manufacturer's IP can represent critical corporate assets. To protect and grow these assets, an effective and manageable IP strategy is required.
What is new or most important in today's patent law that manufacturers should be aware of? 
Meroney: Over the past  five years, patent law has garnered significant attention from the U.S. Congress and the courts. This attention comes about from an increased awareness of the competitive value that patents provide to U.S. companies and to the overall economic health of the United States. For instance, very significant changes to U.S. patent law were implemented with the America Invents Act (AIA) in 2011-2013, and Congress continues to tinker with the patent system (such as through legislation to address perceived abuses by patent "trolls").
The AIA was a major reworking of the U.S. patent system, moving the U.S. from a first-to-invent system to a first–to-file system. The first–to–file system established new rules for establishing invention "novelty"  that will take years to unfold, as the courts have had very limited opportunity to review and interpret the new legal regime. One consequence of the AIA is the enhanced ability of a party to challenge patents in administrative procedures before the Patent Office. Many companies, when accused of patent infringement, are using these administrative procedures to help control and contain patent litigation costs. While the number of patent infringement cases filed each year has remained fairly stable, the number of administrative patent challenges has seen explosive growth.       
Recent U.S. courts' decisions on patent matters unrelated to the AIA have also resulted in major changes in U.S. patent law. For instance, recent Supreme Court decisions have made it more difficult to obtain (or enforce) patent protection for software-based inventions and business methods. For manufacturers, software innovations are now of questionable patent value, driving software protection to the trade secret and copyright domains.
Another recent court decision that could have significant impact on manufacturers is Akamai vs. Limelight. In this case, the federal Circuit Court of Appeals laid out the rules for holding one actor liable for infringement of a process patent due to the combined actions of several actors. The court found that when two or more actors form a joint enterprise, all can be charged with the acts of the others, rendering each liable for the steps performed by the collective enterprise. For instance, when a manufacturer outsources part of a manufacturing process, the manufacturer may be liable to a patent holder when the combined activities of both manufacturer and the outsourced vendor infringe a method patent. This case is recent (2015), so the full impact of the decision will be seen in future court decisions.   
The patent legal landscape continues to evolve, and manufacturers need to monitor this evolution to align their business practices with the law.
---
This is part two in a two-part series from 10/12 Industry Report. Originally published in the second quarter 2016 edition of 10/12 Industry Report.