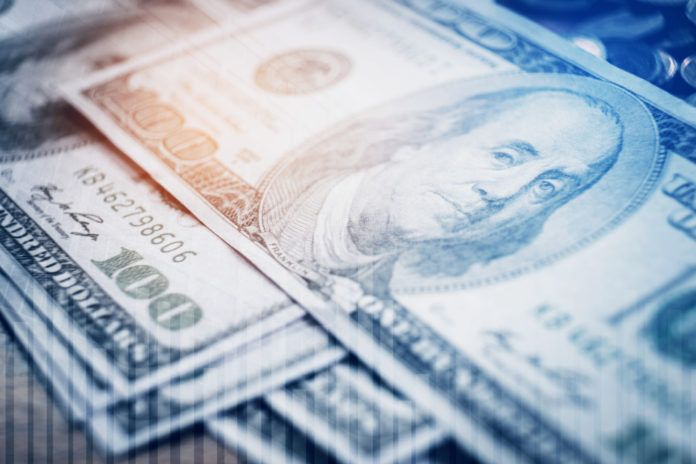 It appears there has been a paradigm shift in the cyclical world of oil and gas, and it's largely benefiting the neighboring state of Texas more than Louisiana—at least for now.
The oil free-fall from a couple of years ago sent many of the major players to the Eagle Ford and Permian Basin shale plays and away from offshore production. This is reflected in Louisiana's latest economic numbers, which show a shrinking gross domestic product despite oil prices nearly tripling since 2016. See our cover story, "Where's the windfall?"
Predictably, there is a corresponding drop in the Louisiana treasury. Even though proceeds from oil and gas aren't as vital to the state's operating budget as they used to be, a drop in production and severance tax revenues can still make for a bad day.
Fortunately, Louisiana might soon tap into its own piece of the shale pie in coming months, although it's too early to tell to what extent. There has been a lot of buzz around the Austin Chalk play in south and southeastern Louisiana. See "What's oil's new hotspot?"
This follows a revival of sorts in the Texas portion of the Austin Chalk, thanks to new horizontal drilling and completion techniques, and there's hope that cheap land and an available infrastructure will make the play attractive in Louisiana as well.
Lease purchase announcements by ChevronPhillips, Marathon and EOG Resources are fueling the optimism, although any production estimates would be a shot in the dark until wells are producing.
The flip side of the industrial coin—petrochemical—continues to have its own sizeable impact on state and parish coffers through billions of dollars in announced construction. While some fear that much of the initial tax benefit will be lost through ITEP, it's hard to dispute that growth in the petrochemical market has far-reaching ramifications that go beyond property taxes. Cameron Parish, for example, has given up an incredible $5.3 billion through ITEP over the years, but is also one of the biggest contributors in state sales taxes.
Corralling megaprojects
Most of the dollars spent on petrochemical expansions these days go to a host of $1 billion-plus megaprojects. Unfortunately, the facilitators of these mammoth projects consistently fail to complete them on time and in budget. According to McKinsey & Co., a New York management consulting firm, 77% of megaprojects worldwide are more than 40% late, and 98% of them are over budget.
In part to address this widespread issue, petrochemical leaders gathered in Galveston in June to identify best practices and lessons learned in the world of megaprojects. See "Megaprojects: Lessons learned."
An entire tract at the two-day Downstream Conference & Exhibition was devoted to analyzing various solutions to the problems facing megaprojects—in planning, execution and turnover. The event was attended by 1,500 capital project, turnaround and maintenance professionals.
Transportation evolves
Louisiana is in the midst of a plastic resin boom. Rising U.S. energy production—much of it from inshore shale plays—is providing vast amounts of affordable feed stock for PVC and polyethylene plastic resin production.
To provide another option for transporting the product, ports in Baton Rouge and New Orleans are now offering a collaborative "container-on-barge" service to manufacturers along the Mississippi River corridor, and in the process hope to reduce greenhouse gases, interstate truck traffic and transportation costs. See "our story on the topic."
Not to be left behind, the trucking industry is enhancing its own portfolio with new innovations that will one day propel it toward a driverless future. See "Louisiana paves the way for autonomous trucking."
In May, Gov. John Bel Edwards signed Act 310, opening the door for the "platooning" of certain trucks—where a single driver operates a lead truck in a two-vehicle convoy. Proponents such as technology provider Peloton Technology in Mountain View, California, say fuel efficiencies gained by platooning can be significant. The American Transportation Research Institute recently released a report on the future of autonomous trucking, concluding that it was on course to fundamentally change the industry.
Industry news has a home
We're excited to share with you that to meet reader demand, we've launched a website for 10/12 Industry Report.
It's the only site providing comprehensive coverage of south Louisiana industry 100% of the time. Consider 1012industryreport.com your go-to source for trends, tips and news specific to industry in Lake Charles, Lafayette, Baton Rouge, New Orleans and all points between.
The site offers robust archives of content about projects, workforce, operations and maintenance, safety, envoironmental, transport and construction and design. Keep up with people in industry via our Faces of Industry section and read about how some of the most prominent executives along the corridor are dealing with their toughest challenges.
Readers can also keep up with the status of announced or proposed expansions and new facilities in south Louisiana using our Project Tracker.
Also launching soon: 10/12 Industry Weekly, a free e-newsletter. Don't miss a single issue—sign up now by going to 1012industryreport.com and clicking "Subscribe" in the top right corner of the home page.
Let us know what you think or how we can improve. Email us at [email protected].