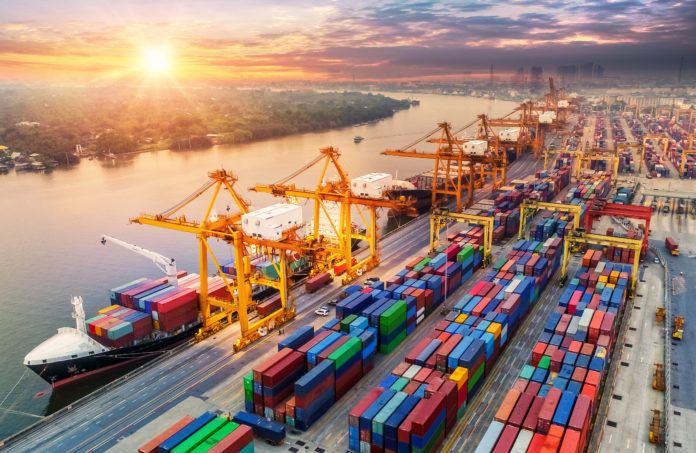 Things are tough all over for the industrial supply chain. Sharp increases in petrochemical, crude oil and natural gas production are quickly transforming Louisiana into a net-export state, and there's simply not enough infrastructure to support such a seismic shift in market dynamics.
Since mid-2017, rail congestion, shipping container shortages, trucker shortages and pipeline deficiencies have become serious issues for many owners. Tyler Gray, president and general counsel of Louisiana Mid-Continent Oil and Gas Association in Baton Rouge, predicts the strain on the state's infrastructure will only intensify as the fervor grows over shale plays, LNG facilities and polyethylene. That will impact everything from pipelines, to roads, to bridges, to ship channels.
"There is more oil in the Permian and Delaware basins than in Saudi Arabia, and all that is coming to the Gulf Coast," Gray says. "In order to get it to the refineries, pipelines are going to be an important part of that scenario."
Louisiana is indeed in uncharted territory, as it has been primarily a receiver, not a giver, for decades when it came to shipping. While some owners are creatively sidestepping their current supply chain issues, the root cause of the problem can't be ignored.
"We have an inadequate number of interstate pipelines," says Eric Smith, associate director of the Tulane Energy Institute in New Orleans. "We need pipelines to feed these (LNG) terminals and transport crude. Without the Keystone XL Pipeline, for example, Texas doesn't have any crude, and I guarantee you if Texas doesn't get heavy crude, we don't get their excess." As an alternative, owners are turning to trucks and trains to transport product to Gulf Coast locations, which some see as less efficient and less safe.

The chief hurdle is figuring out how to get crude oil from locations outside Texas and Louisiana. For some owners, that means taking some rather unprecedented and costly steps. On Jan. 2, the owners of the Capline Pipeline—Plains Pipeline LP, BP Oil Pipeline Co. and Marathon Petroleum Corp.—announced plans to reverse their pipeline flow to transport crude oil from Patoka, Illinois and Collierville, Tennessee, to the Gulf Coast, thereby providing a route for Canadian and North Dakota oil producers to reach refineries in the New Orleans and Baton Rouge areas. It would also open up another route for exports out of a variety of terminals on the Lower Mississippi River.
While Capline's owners say crude oil service could commence by Third Quarter 2020, Tulane's Smith expects it could take longer than that. "Even though you've got the right of way and you've got the pipeline, everything has to be turned around and you need different pumping capacities when you're dealing with heavy oil and light oil," he says.
Tommy Clark, commissioner of the Louisiana Office of Multimodal Commerce, says in the race "to get crude oil to deep water quicker and faster than Texas," he is particularly excited about a recent announcement by Tallgrass Energy to build a crude oil pipeline—the Seahorse Pipeline—from Cushing, Oklahoma, to its planned Plaquemines Liquids Terminal (PLT) in Louisiana.
"The market is excited about the versatility of Seahorse, which has multiple market options including refinery demand in the St. James area and substantial export capability," said Tallgrass Chief Operating Office Bill Moller in a press release.
Tallgrass also announced details of a $30 million land acquisition for the PLT site, including more than 600 acres along the Mississippi River in Plaquemines Parish. When complete, the PLT is expected to offer up to 20 million barrels of storage for both crude oil and refined products and export facilities capable of loading Suezmax and other large-capacity vessels for international delivery.
The land was acquired pursuant to an agreement between PLT and the Plaquemines Port & Harbor Terminal District. PLT and the Plaquemines Port will work collaboratively to permit and construct the terminal.  The Plaquemines Port is also the site of one of two proposed Venture Global LNG facilities. Venture Global LNG expects to take formal final investment decisions on both its Calcasieu Pass and Plaquemines LNG projects in 2019.
Other pipeline projects are at varying stages of completion in an effort to support growing demand. Oklahoma-based Enable Midstream Partners recently announced plans to build a 165-mile gas pipeline from northwestern to southwestern Louisiana along the Texas state line. The pipeline would take gas from the Haynesville Shale and other regions and ship it to new LNG export terminals in Louisiana and Texas. Elsewhere, the nearly complete $750 million Bayou Bridge pipeline by Energy Transfer Partners and Phillips 66 will transport an estimated 280,000 barrels of crude oil a day between hubs in Nederland, Texas, and St. James Parish.
BIGGER IS BETTER

Some petrochemical owners are leveraging their size and resources to resolve logistical challenges. ExxonMobil's upstream businesses produce oil and natural gas in the Permian and other basins, then transport them via midstream assets to refineries and chemical complexes along the Gulf Coast, including the Baton Rouge complex. From there, they are upgraded to higher-value fuels, products and feedstocks through the fuels, lubricants and chemicals value chains.
"We can take advantage of logistics flexibility to ensure no value is lost to third parties," says Stephanie Cargile, ExxonMobil public & government affairs manager in Baton Rouge. "Simply put, we are uniquely positioned in industry, capturing an additional $700 million of earnings per year through integration."
ExxonMobil Pipeline Company (EMPCo) and its affiliates transport about 2.8 million barrels of product each day through approximately 8,000 miles of pipeline in 10 states and the Gulf of Mexico. Additionally, the company plans to perform key midstream infrastructure upgrades to move product from the Permian Basin to ExxonMobil refineries and other market destinations along the Gulf Coast.
To further support Permian operations, ExxonMobil recently acquired a crude oil terminal in Wink, Texas, for transport to Gulf Coast refineries and marine export terminals. The company plans to invest more than $2 billion to expand the terminal and add key infrastructure upgrades.
Elsewhere, ExxonMobil is performing front-end engineering, design and other preparatory work at its Beaumont, Texas, refinery to increase capacity to refine light crude oil from the Permian. "The Beaumont refinery is logistically advantaged, both geographically and by nature of nearby terminals, railways, pipelines and waterways, to benefit from Permian production growth," Cargile says.
Still, while ExxonMobil and others are "doing a decent job" of circumventing their logistical bottlenecks, Tulane's Smith says not everyone has the money or scope to match them.
SHIPPING AND RAIL CHALLENGES

Clark says at least some of the supply bottleneck could be remedied in the shipping lanes of the Mississippi River, with the biggest hurdle being a lack of inbound containers. "We're moving a ton of it by water, and a ton of it by rail and truck," he adds. "What we lack is an adequate supply of 40-foot containers for export."
Much of the current need for containers is in the polyethylene plastic resin market. According to Petrochemical Update, nearly 30% of U.S. polyethylene production is now exported, and could increase to as much as 90% because of new U.S. polymer capacity.
Necessity being the mother of invention, empty shipping containers that once sat idle in Memphis are today playing a critical role in supporting the resin market. In a fortuitous arrangement involving three ports, SEACOR AMH LLC barges the containers to Baton Rouge to be loaded with resin at area plants, then sends them downriver to New Orleans for international transport.
Now in its third year, the "container-on-barge" shuttle service has expanded the transportation portfolios of many Baton Rouge-area plants. Toshiaki Ansai, vice president of planning and marketing for Shintech, says it's likely that driver shortages and rising wages will make barging more cost-efficient in coming years. Shintech is the largest producer of PVC resin in the U.S. and 12th in container exports.
Clark says rail transportation is also ramping up through the development of storage yards and distribution centers, as industrial owners increasingly outsource their rail logistics. As many land-locked companies expand, they're utilizing territory previously occupied by rail storage yards.
"They're increasing their capacity and utilizing private rail developers that are building these mammoth rail yards, and providing that type of logistic service back to the manufacturer," he notes.
In Lacassine, Rail Logix will soon support the petrochemical and energy markets with an 800-railcar industrial park, once the facility is operational later this quarter. The park is the first of its kind in southwest Louisiana, as it offers synergies in the coordination and delivery of cars to rail-served tenants, enabling increased efficiencies and reduced operating costs. On-site service providers will coordinate the transloading of product, and the cleaning, maintenance and staging of outbound railcars as a turnkey service.
"There's $160 billion in industrial development going on in southwest Louisiana, and a lot of that will have rail shipment needs," Clark says. "Rather than building out their existing rail infrastructure, plants are outsourcing that. They want to use their land to expand their plant, not their logistics."