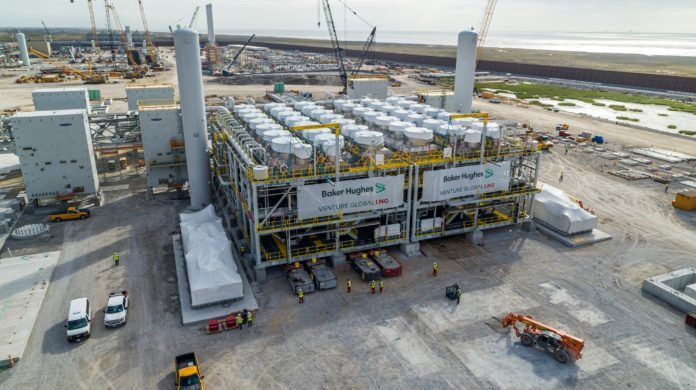 A majority of Cameron Parish residents say they support Venture Global LNG's proposed CP2 expansion and CP Express pipeline, reports American Press.
The Louisiana Department of Natural Resources Office of Coastal Management hosted two public hearings at the Cameron Parish Police Jury West Annex last week to allow residents to express their viewpoints on Venture Global's two coastal use permits.
More than 25 Cameron Parish residents spoke in support of the LDNR granting the coastal use permits. One of these was Cameron Parish Assessor Scott Lavergne, who lives in Lake Charles. He said the plant would produce "millions upon millions" in tax dollars for the parish.
If approved, the projects would expand Venture Global LNG's Calcasieu Pass facility. According to Reuters, Venture global LNG has sold over "200 LNG cargoes with about $18.2 billion" since pre-commercial operations began last March. In July, the Louisiana Board of Commerce and Industry approved about $184.6 million in Industrial Tax Exemption Program tax breaks from Calcasieu Pass LNG. Read more.