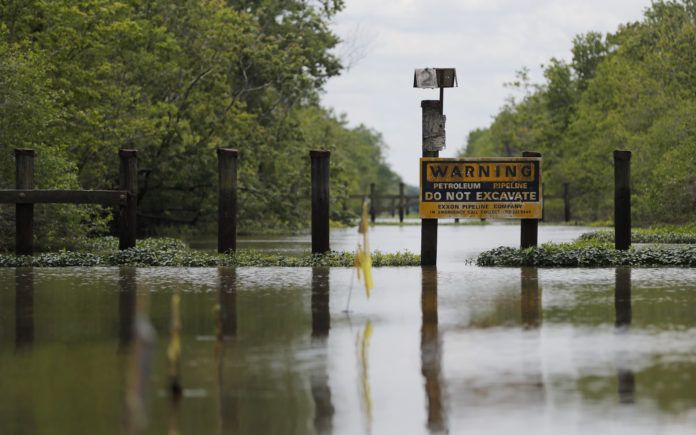 Energy Transfer and Phillips 66 Partners have announced that the second phase of the Bayou Bridge Pipeline is complete and ready for service.
The 163-mile, 24-inch pipeline was to begin transporting crude oil from Lake Charles to terminalling facilities outside St. James beginning April 1.
The pipeline, owned 60% by Energy Transfer and 40% by Phillips 66 Partners, is operated by Energy Transfer.
The first phase of the Bayou Bridge Pipeline went into service in April 2016, and currently transports multiple grades of crude oil through 49 miles of 30-inch pipe from Nederland, Texas, to Lake Charles.
The second phase of the Bayou Bridge Pipeline "provides Louisiana refiners with more efficient and sustainable access to North American crude oil as well as market diversification for North American producers," the company says.
The completed pipeline will be able to transport up to 480,000 barrels per day of light and heavy crude oils, Energy Transfer's website states.
Environmentalists and some landowners fought the project in state and federal courts, challenging permits and the methods by which private land was obtained, through a process known as expropriation, to facilitate construction. Efforts to halt construction in the courts failed.
"With the vast production happening in the Permian and Delaware Basin, safely and effectively transporting crude to Louisiana is vital to the success of our state's refineries and economic growth in the region," Tyler Gray, president of the Louisiana Mid-Continent Oil and Gas Association, told Rigzone. "A fully operational pipeline is an asset to all of Louisiana."