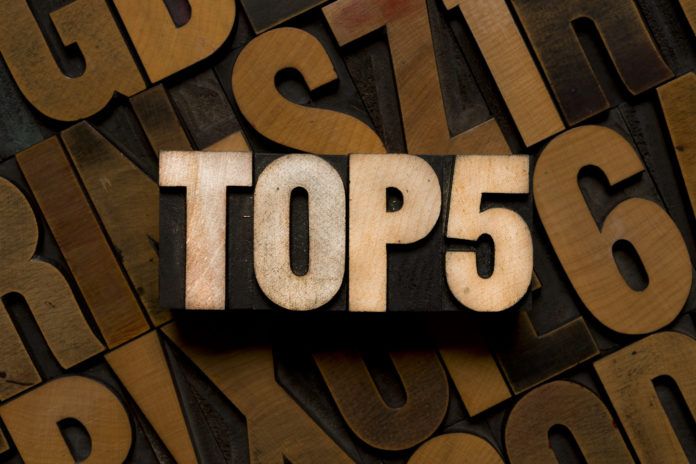 There's a host of issues facing Louisiana industry in 2019, but an informal survey by 10/12 Industry Report found some common denominators among its leadership. Following are those they identified as most significant this year:
No. 1: Ongoing improvements to ITEP
Greg Bowser, president of the Louisiana Chemical Association, says while there have been some important and necessary changes to the state's Industrial Tax Exemption Program, there is much room for improvement. "[ITEP] has to be competitive," Bowser says. "When you start looking at all the local twists to the program—i.e. what New Orleans is doing, what Baton Rouge is doing, etc.—companies start to ask, 'Is it really worth the headache or is it easier just to go somewhere else?'"
Larry DeRoussel, executive director of the Lake Area Industry Alliance in Lake Charles, hopes ITEP will eventually regain its position as a viable program for attracting industry. "The reality is that if we're not incentivizing [owners] through ITEP, they will go somewhere else, typically Texas," he says. "So ITEP needs to be kept alive and well."
Tyler Gray, president and general counsel of Louisiana Mid-Continent Oil & Gas Association in Baton Rouge, agrees that the status of ITEP will figure prominently in the coming year. Says Gray: "We want to work toward a better policy for investment in the state."
No. 2: Infrastructure enhancements
LMOGA's Gray sees improvements to the state's infrastructure as another important issue, whether it be pipelines, highways, bridges or ship channels. "There is more oil in the Permian and Delaware basins than in Saudi Arabia, and all that is coming to the Gulf Coast to be exported," Gray says. "In order to get it to the Gulf coast refineries, pipelines are going to be an important part of that scenario."
LCA's Bowser says enhancements to the state's roadways will be crucial for moving both product and people. "We're having trouble moving our products but also moving human capital," he adds. "It's a big issue."
This is especially true for southwest Louisiana. DeRoussel says the much anticipated re-work of the I-210 bridge begins in January, noting "it will be a challenge for industry as we try to get employees to work." Fortunately, the Louisiana Department of Transportation and Development has reduced the project duration to one year, down significantly from the original projection of three years.
The consistent dredging of the Calcasieu Ship Channel is another Lake Charles-specific infrastructure concern, as new industries—particularly LNG facilities—begin to build there. "We need a sustainable plan for maintaining the channel and keeping it dredged," he says. "We all need the ship channel to move product in and out."
No. 3: Tariff woes
The ongoing trade war also makes the list. Bowser says some LCA members plan to journey to Washington, D.C., later this month to voice their concerns to Louisiana's congressional delegation. "That's probably our biggest challenge going forward," he says. "It impacts investment decisions because their costs are going up."
No. 4: Workforce development opportunities
In the state's industrial hotspots, maintaining a sustainable, qualified workforce will be a continuing concern in 2019.  "With the expansions in Southwest Louisiana, it's a bit of a challenge," DeRoussel says. There are some glimmers of progress. Associated Builders and Contractors' Pelican Chapter is planning a new training facility in Lake Charles, and SOWELA continues to provide vital support.
More funding for universities and technical community colleges could be another solution. McNeese State University President Daryl Burckel has launched a program to attract private funding into the university to support various goals and initiatives, DeRoussel says.
No. 5: Resolution of coastal lawsuits
For oil and gas owners, Gray says coastal lawsuits will continue to be a thorn in their side. The lawsuits seek restitution for purported damage caused by oil and gas companies to the state's coastal wetlands. Says Gray: "It's a product of the state's legal climate."