The movers and managers of industrial products are including more technology in their capital outlays these days. As spikes in petrochemical, crude oil and natural gas production put a strain on Gulf Coast infrastructure, companies in the supply chain are tipping the scales in their favor by using innovation to improve reliability and reduce cost.
Those that fare best are quick to take advantage of changing market dynamics. The Port of New Orleans has taken some bold steps in that regard, albeit with mixed results. Port NOLA recently commissioned Jim Amdal, senior research associate at the UNO Transportation Institute, to study the feasibility of bunkering liquefied natural gas at the port as a potential fuel source for the shipping industry.
This comes on the heels of Morgan City-based Conrad Industries' successful completion and delivery of the Clean Jacksonville, the first LNG bunker barge built in North America. The vessel entered service for TOTE Maritime Puerto Rico at the Port of Jacksonville, Fla., in 2018, where the vessel bunkers two Marlin Class containerships operating on LNG fuel between Jacksonville and San Juan.  Other ocean carriers are hoping to utilize LNG as a potential fuel source when the International Maritime Organization's sulfur emissions rules take effect in 2020.
Still, the capital costs of using LNG and developing the necessary infrastructure are significant stumbling blocks. A ship engine could cost up to $5 million to retrofit for LNG fuel, and ports would have to develop extensive landside refrigeration and distribution capabilities.
Amdal's study found little evidence that Port NOLA should jump into the fray, at least for the moment. The conclusion came after more than two years of research. In the process, the UNO team attended meetings of the World Trade Center of New Orleans' Transportation Committee, Regional Planning Commission's Freight Transportation Roundtable and U.S. Coast Guard's Sector New Orleans Local Area Committee. It also visited the LNG bunkering facility at Port Fourchon.
"We looked at locomotives, trucking and ships, but we couldn't find any reason to justify the expense for the port at this time," he says. "Industry wide, there was minimal interest in LNG as a fuel for vessels. Primarily because it costs a tremendous amount of money to retrofit a vessel."
Amdal admits that things could change, as the report also found that bunkering infrastructure could one day become critical to Port NOLA's competitiveness. UNOTI postulates that U.S. ports that fail to invest in LNG bunkering infrastructure could find themselves scrambling to attract shipping business.
Other ports are already stepping up to the plate. The Port of Virginia announced in July that it would become the first U.S. port to join SEA/LNG, an industry coalition aimed at accelerating the adoption of LNG as a marine fuel. Virginia Port Authority also established a working group in March to examine the benefit and scalability of LNG bunkers for maritime trade.
"The U.S. has vastly increased its LNG export capacity since the industry took flight in early 2016, inspiring development in LNG bunkering capabilities on the east and west coasts," says Peter Keller, chairman of SEA\LNG in a press release.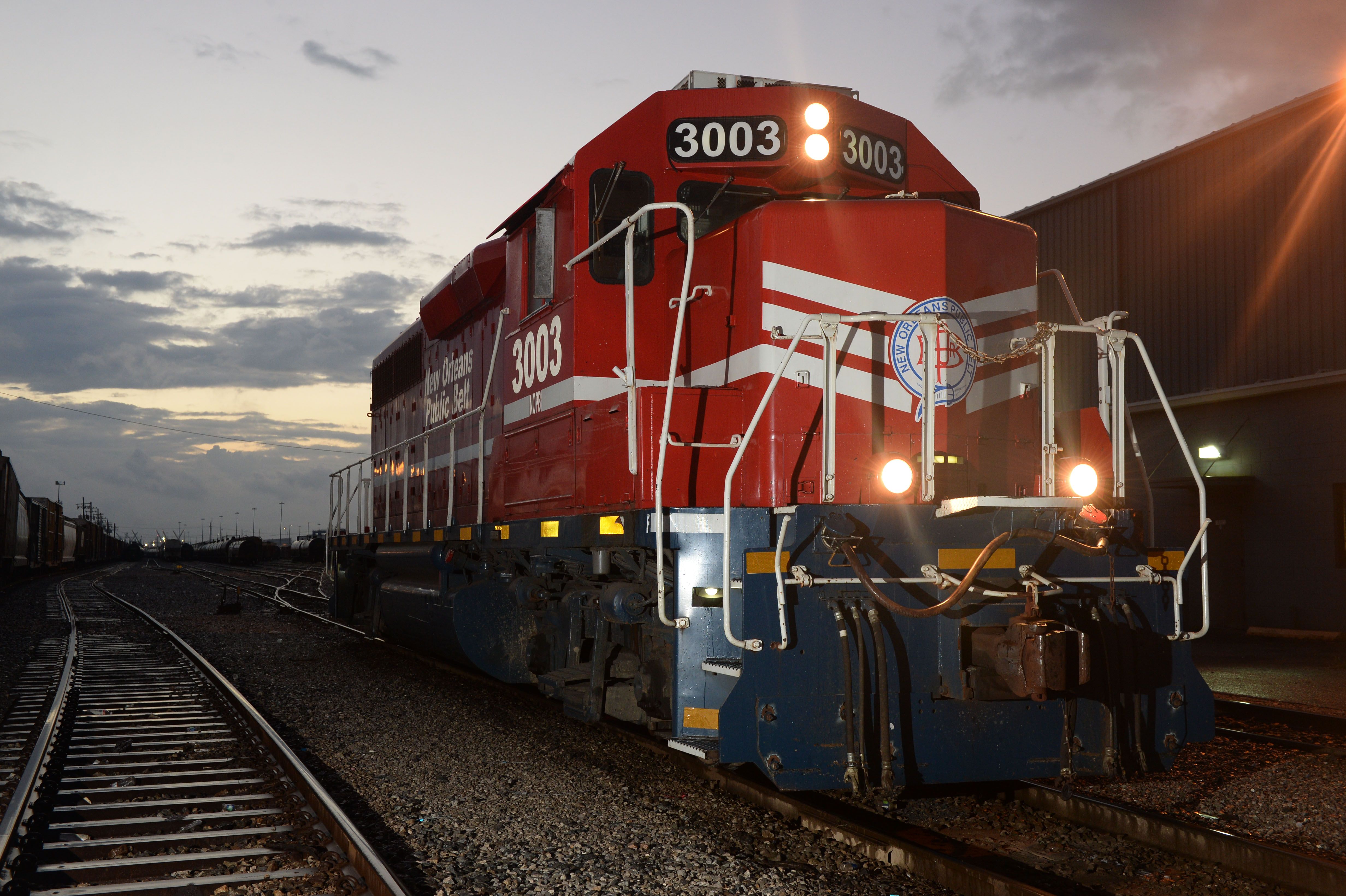 Green Train
Port NOLA is also tackling transportation projects with an environmental slant. The port and the New Orleans Public Belt Railroad (NOPB) were recently awarded a National Clean Diesel Funding grant by the U.S. Environmental Protection Agency to retrofit a conventional diesel locomotive with an ecologically friendly engine. This will be the first such locomotive in the New Orleans area.
This "eco-locomotive"—sporting a sleek paint scheme with green accents—will meet ultra-low emitting standards (Tier 4) and contribute to reducing ozone precursors and diesel particulate matter. The retrofit of the locomotive began in the spring.
NOPB and Port NOLA have each piloted other innovative emissions reduction initiatives, including the Port NOLA Clean Truck Replacement Incentive Program (Clean TRIP) and NOPB's locomotive idle reduction plan, as a part of their respective strategic plans. Now partners, they work together to foster programs that address both the maritime and rail space.
The EPA grant will provide 40% of the eco-locomotive's cost. "With Port NOLA and NOPB now fully aligned, we are able to make strategic investments that provide air quality benefits for the community," says Brandy Christian, CEO of NOPB and president and CEO of Port NOLA, in a statement.  NOPB is a Class III switching railroad with the primary mission of serving the Port of New Orleans and local industries.
BASF ramps up delivery times
At a recent Petrochemical Supply Chain & Logistics Conference in Houston, BASF announced it was nearing completion of a fully automated tank container terminal at its headquarters in Ludwigshafen, Germany. BASF hopes the integrated storage and logistics concept—comprised of a fleet of Automated Guided Vehicles (AGVs), new optimized-for-rail tank containers and a tank container depot—will significantly reduce logistics costs at the facility.
The innovation is sorely needed, as Ludwigshafen supports the world's largest integrated chemical complex with a transport volume of about 20 million metric tons per year in an area measuring about 10 square kilometers.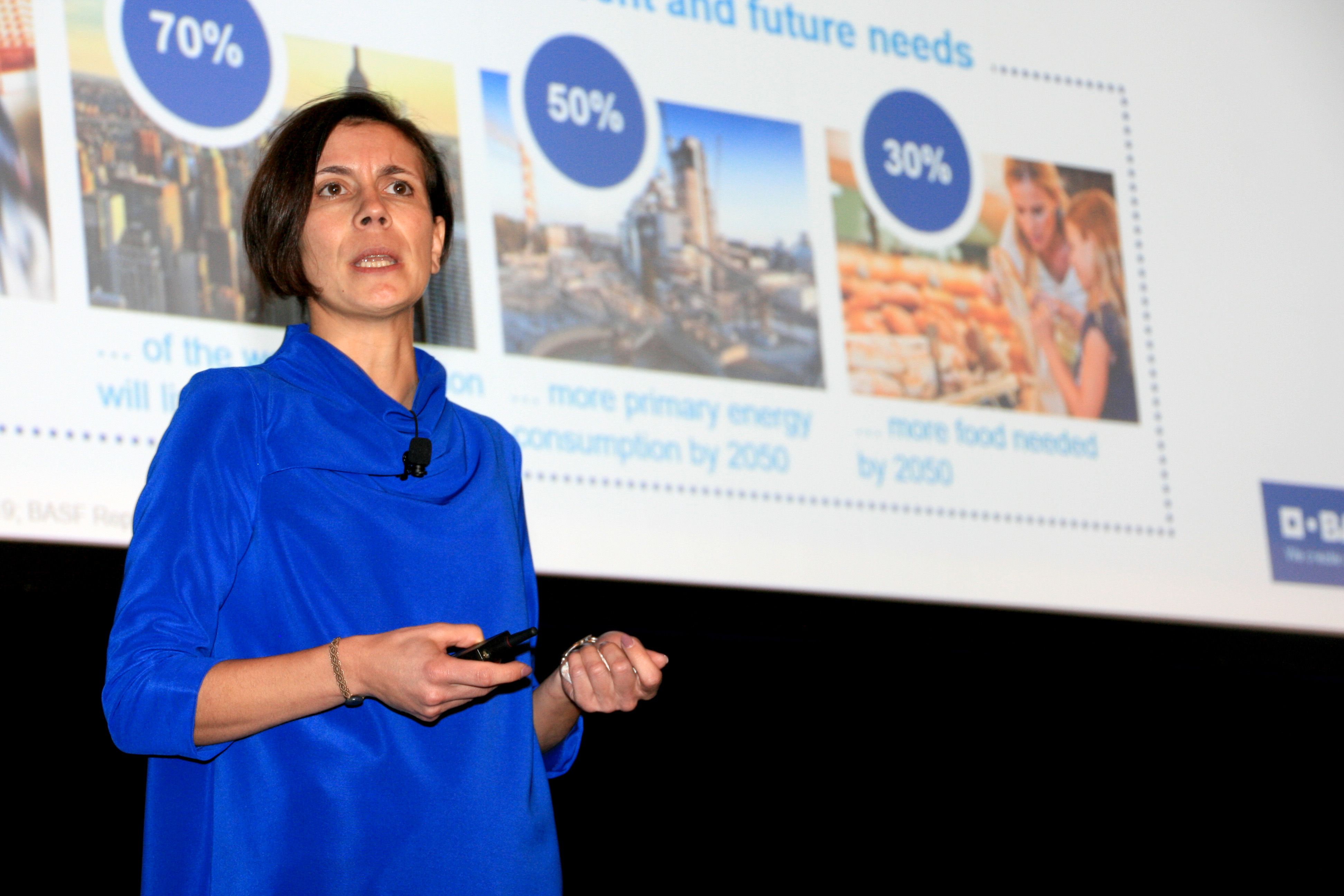 Helen De Wachter, BASF's global head of supply chain and logistics, says her company's patented fleet of AGVs are integral to the process, as they are steered via transponders embedded in the road surface and have a payload of 78 metric tons. The automated transporters maneuver on tracks in designated "speedways," enabling them to travel quickly in a tight space.
"This is all on a cramped site," De Wachter says. "We've got vehicles, we've got pedestrians, and these AGVs are using the exact same road." Each AGV has 32 wheels to distribute the load evenly on the ground, can transport two 26-foot tank containers, and is fitted with state-of-the-art sensor technology to detect people and obstacles.
In a fully automated process, the AGVs deliver BASF-Class intermodal tank containers that can be loaded directly onto a rail car. Fitted cameras transmit the video footage of the journey to a control room in real time. In the event of an emergency, a BASF employee can intervene.
BASF currently has eight AGVs in operation that can transport more than 1 million tons per year. "The time required to deliver a tank container, previously 22 hours, has been reduced to less than one hour and at considerably lower cost," De Wachter says.
Uber freight 'disrupts' trucking
When Uber Freight launched in 2017, its stated goal was to revitalize an industry. For the first time, its new platform gave shippers a direct connection to its carrier network, enabling them to instantly see upfront load pricing, tender a load and track their shipment from start to finish.
Mike Matte, Dupre Logistics' senior director of business development and marketing in Lafayette, doesn't see Uber as a threat in the industrial arena. Instead, he thinks they might be just what the doctor ordered. "Uber is a disrupter," Matte says. "They could push a very conservative industry forward. That's because they come in, get a lot of media buzz and everybody pays attention. It has already pushed some of the bigger brokerage companies to innovate."
Matte says the concept is not new, as "load boards" operate much the same way, although in a less efficient manner. "There are already places you can go to find available loads if you're a trucking company. Most brokers have that technology already."
Since Uber Freight is most applicable to the shipment of commodities, not industrial products, Matte doesn't feel threatened from a competitive standpoint. "I don't think they're playing in that world at all. They'd probably have immense difficulty if they even wanted to play in that world."
He says there are other technological changes that will be more impactful, such as the U.S. DOT-manded transition to Electronic Logging Devices (ELDs) later this year. In general, every carrier will be required to have ELDs in their cabs, rather than use paper tracking logs.
It's hoped that ELDs will reduce the ability of truck drivers to distort their hours. As mandated by the DOT, drivers may work no more than 60 hours on-duty over seven consecutive days. They are also limited to 11 consecutive hours of driving time, and only after 10 hours of off-duty time. "If you're fudging the numbers in a paper log, you can drive longer hours," Matte says. "In our industry, some of the most severe crashes tend to be fatigue related."
As a byproduct of the change, he adds, time will be managed more efficiently.  "It will expose those inefficiencies in our trucking logistics, because there's nowhere to hide that time anymore." Dupre is currently transitioning to the system.