---
In some ways, nothing has changed in the liquefied natural gas market. Proponents still expect unparalleled global demand and a significant supply gap over the next 10 to 15 years to necessitate a second, larger wave of LNG facilities and a swift ramp-up in production.
Nonetheless, it would be disingenuous to say the road to the next wave didn't get a little bumpy in 2018. A destabilized political climate, increased competition and a changing price structure prompted many LNG owners to delay projects or postpone investment decisions.
Eric Smith, interim director of the Tulane Energy Institute in New Orleans, says the trade war between the U.S. and China undoubtedly had an impact. China is the biggest consumer of natural gas in the world, and its countervailing duties on LNG, in retaliation for U.S. duties on steel and aluminum, proved detrimental.
That hurt the industry in two ways—in the cost of construction and the marketability of the product. "A lot of the stuff that we use to build LNG terminals relies on some fairly exotic alloys that aren't available from U.S. suppliers," Smith says. "If you walk around a Cheniere LNG site, the internal tanks that are in contact with the minus-260 degree Fahrenheit LNG are all made out of a very specialized steel (from China). And if you're getting ready for the next generation of LNG export terminals in Louisiana, that can be quite troublesome."
Furthermore, an inability to line up contracts with Chinese customers played an undeniable role in dampening expectations. Australia's LNG Limited recently postponed a final investment decision on its Louisiana export terminal, largely due to the trade tension.
University of Tulsa economist Ron Ripple, speaking at LSU's 2018 Energy Summit in the fall, says short-term uncertainty is lowering demand projections, but China's not the only reason. Japan plans to significantly increase its reliance upon nuclear energy by 2030, and that will have a significant impact on its demand for natural gas. "All the numbers that I've seen show a demand reduction (in Japan) by a million tons per year," Ripple says.
All of these factors have made owners skittish, at least in the short term. He says three Louisiana LNG projects have had FERC-approval for two years but have yet to break ground. "I'm a bit confused when I hear all these complaints about how the slow approval process is putting the brakes on getting more of this gas ready to move out," Ripple says. "I don't think that the approval process is what's really holding us up. I think it's the economics."
Another issue: China has begun to buy LNG preferentially from other countries, including several in Africa. "If the Chinese don't make long-term commitments (with U.S. companies), then we don't have a basis to build upon, regardless of whether it's a good idea or not," Tulane's Smith says. "If I'm sitting in China, I'm looking at some of the countries where reputable, big international oil companies are building big LNG export facilities."
Competition is also increasing as other countries jump aboard the LNG train. Royal Dutch Shell made a final investment decision last month to build a $30 billion LNG Canada project. However, the decision didn't rely on commitments from large buyers, as Shell plans to absorb the cost into its budget, at least for now.
"Portfolio players such as ExxonMobil and Shell have been able to move forward without financing or having to pre-sell volumes," Smith says. "Along those lines, we expect the Golden Pass LNG project (in Sabine Pass) to be approved." While currently an LNG import facility, Golden Pass has plans under development to add export capabilities to the terminal, which is owned by affiliates of Qatar Petroleum, ExxonMobil and ConocoPhillips.
LONG-TERM DEMAND?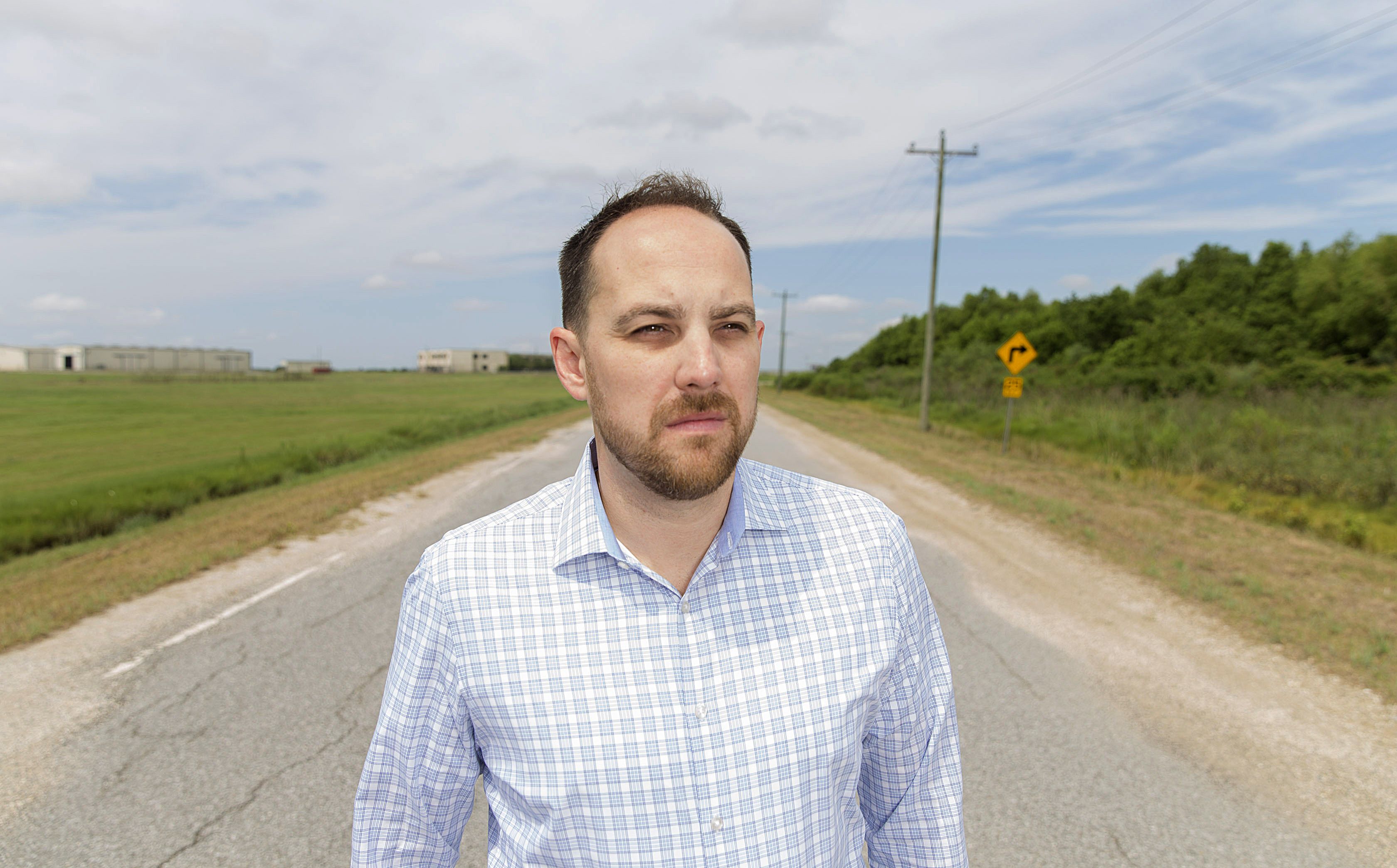 Regardless of short-term variables, Industrial Info Resources says long-term demand for LNG is still there, and predicts it will reach 141 million tons a year by 2030. Natural gas production is ramping up ahead of the demand and is projected to increase 25 percent through 2020.
Shane Mullins, IIR's vice president of product development, told attendees at a Nov. 1 Industrial Market Outlook in Baton Rouge that the Gulf Coast would likely remain the epicenter of LNG development for years. "There's no other place on Earth that has this much under development (at $2 billion) … and there are $200 billion in liquefaction trains to start construction in the next five years, excluding the pipelines or processing facilities that will feed them."
According to IIR data, two Louisiana-based LNG trains—Sempra Energy's Cameron LNG in Hackberry and Cheniere Energy's Train 5 at Sabine Pass LNG—are scheduled to begin production in 2019, and two others—Train 6 at Sabine Pass LNG and Lake Charles LNG—could begin construction in 2019. Venture Global's two Louisiana projects in Calcasieu Pass and Plaquemines Parish are awaiting FERC approval.
To date, Cheniere's Sabine Pass LNG and its recently completed Corpus Christi LNG remain the only large-scale export facilities online on the Gulf Coast.
"Currently, there's 74 metric tons per annum under construction, and considering utilization rates and declines in production in other countries, we're going to need another 141 metric tons per annum to be approved by 2025," Mullins says. For the U.S., that translates to about $27 billion in LNG-related construction in the next five years.
Tulane's Smith says the long-term outlook remains good because Chinese demand for natural gas isn't going anywhere. "They're under a big political cloud to clean up the atmosphere, even though they're not happy with the U.S. suppliers right now. The Chinese don't like uncertainty any more than the Americans do."
While political tensions are impacting current numbers, Ripple says China will continue to play a significant role in future LNG demand. He adds that the U.S. exports to 25 of the 40 countries that currently import natural gas in the form of LNG. "China is important and demand will grow," he adds. "However, in 2017 there was 130 million MCF (thousand cubic feet) of gas imported in the form of LNG into China, but during the first eight months of 2018, only 24 percent of all that was imported."
A NEW APPROACH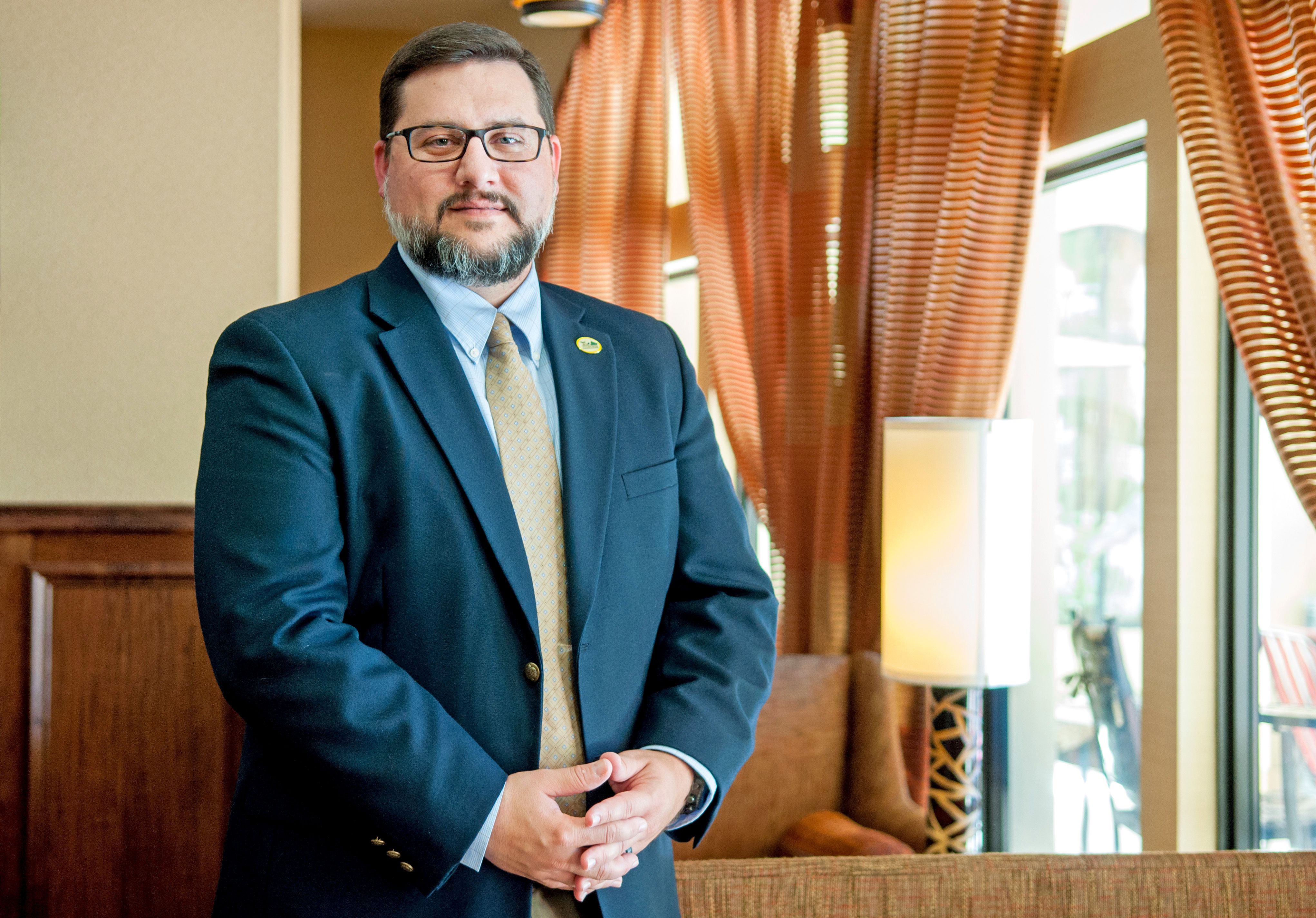 As short-term economic variables slow the market, LNG owners are finding it difficult to lock in long-term contracts. In the past, LNG suppliers could easily enter into 20-year contracts with overseas clients, but the precipitous drop in the price of oil in 2014 made it difficult for them to remain globally competitive.
That sent owners scrambling to find new ways to raise capital. Houston-based Tellurian Inc. began offering equity in its projects, whereby 70% of the operation would be owned by outside customers and the remaining 30% of capacity sold in the spot market. That enables Tellurian to take on less debt and gives customers certainty in price.
Speaking at a World Trade Center of New Orleans luncheon in August, Tellurian Vice President of Government and Public Affairs Jason French says the company has taken other unprecedented steps, such as acquiring 1.5 trillion cubic feet of natural gas in the Haynesville Shale. The acquisition will ultimately support Tellurian's Driftwood LNG project south of Lake Charles, which received its draft environmental impact statement from FERC in September.
"We're actually starting to acquire the gas in the ground," French adds. "We will now begin to increase that acquisition by tenfold within the next year. We want to have 15 trillion cubic feet of reserves in the Haynesville Shale by this time next year."
Tellurian also announced plans to build a 256-mile pipeline from the shale play to southwest Louisiana in order to transport 2 billion cubic feet of gas each day. "In total, our $15 billion LNG project goes up to $29 billion when you look at the investment that we're putting into pipe and into Haynesville Shale." In the process, Tellurian hopes to control costs and circumvent impending pipeline shortages.
MOVING FORWARD-SLOWLY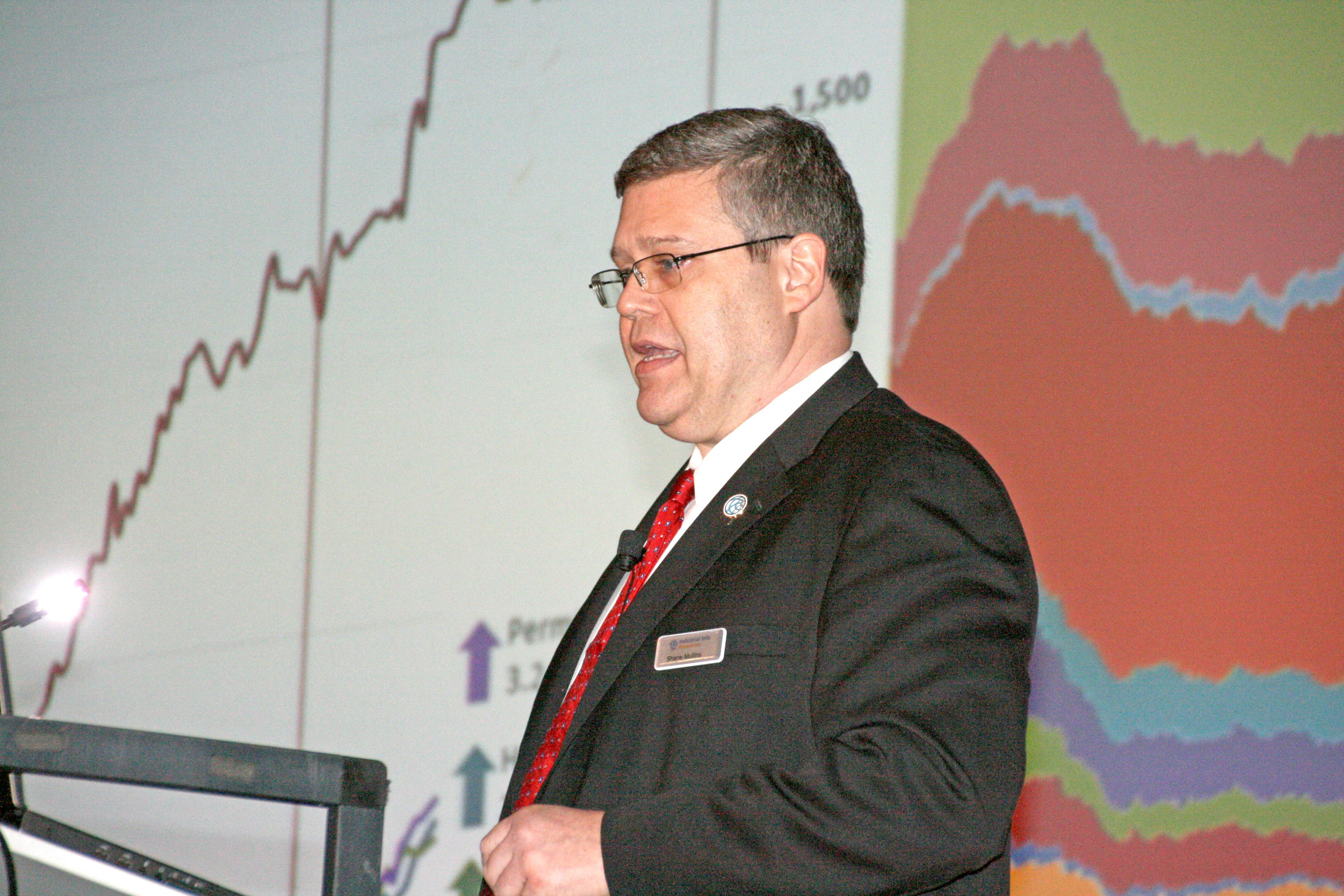 Chett Chiasson, executive director of the Greater Lafourche Port Commission, says the $800 million Fourchon LNG facility at Port Fourchon has not been affected by current economic variables since the facility will supply a controlled group of customers. He says the project remains on track, despite still being in the FERC pre-filing stage.
Much of Chiasson's current attention remains on getting the channel dredged to 60 feet deep. While water depths are good enough for Fourchon LNG's first phase (2 million tons per annum), additional depth will be needed for Phase 2 (5 million tons per annum) to support larger, higher-capacity vessels. "That process is moving along," Chiasson says. "We're finalizing the feasibility study, which looks at the environmental and economic justifications for a 60-foot channel into the port."
While the project remains a couple of years from breaking ground, Chiasson doesn't think there's any danger of it being delayed. Facility owner Energy World USA most recently visited the site in October. "The government has their finger on the pulse of everything and there's a lot of rules and regulations that go along with LNG conversion terminals, especially in terms of exporting that product out of the country."
Energy World is currently leasing 140 acres at the port and has a "right of first refusal" on another 12 acres. "There are certain milestones that have to be reached before the lease commences. They've signed a lease, but the clock hasn't started ticking yet."