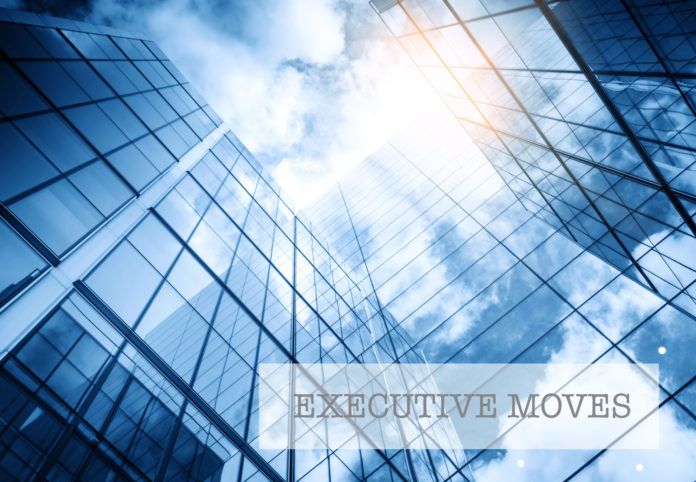 Brown & Root

William Clouatre has joined the staff of Brown & Root as executive vice president. A 30-year veteran of the construction and EPC industries, Clouatre has a broad range of experience that includes executive management, project management and business development. He will have primary responsibility for Brown & Root's Business Development organization and, as a member of the executive team, participate in the development and execution of its business strategies across all divisions and service lines. 
---
LMOGA
The Louisiana Mid-Continent Oil and Gas Association board elected Frederick Palmer as chairman and Gloria Moncada as vice-chair. Palmer is the state government relations manager, Southeast U.S. for Shell Oil Company and a long-time member and supporter of LMOGA. Moncada is the ExxonMobil Baton Rouge Refinery manager and a new LMOGA board member. In addition to Moncada, six new board members were appointed in February: Rick Tallant, Shell Oil Company; Michele Budd, BP Lubricants; Wynn Radford, BP America Inc.; Larry Thomas, BP America Inc.; Jerry Dunn, CITGO Petroleum; and Laura Ferrell, Cheniere Energy.
---
Aries Clean Energy
Aries Clean Energy of Nashville announced the addition of Renus Kelfkens as senior vice president of engineering, where he will direct all efforts in design, construction and operations. He previously was engineering manager at Sasol Chemical North America's seven-unit chemical complex in Lake Charles.
---
Port of Iberia
Board of Commissioners

Roy Pontiff was selected as 2018 president of the Port of Iberia Board of Commissioners. He replaces outgoing president Gene Jefferies. Pontiff was appointed to the board by the Iberia Parish Council in 2014. He previously served as the port's executive director for 17 years.
---
Tidewater

Tidewater Inc. appointed John Rynd as the company's new president and CEO and a member of the board of directors effective March 5. He replaces Larry Rigdon, who served as interim president and CEO since October 2017. Rynd previously served as CEO, president and a director of Hercules Offshore from 2008 through 2016. Prior to his time with Hercules, Rynd spent 11 years with Noble Drilling Services Inc., where he served in a variety of management roles.
---
Dow Louisiana Operations


The Dow Chemical Company's Louisiana Operations  celebrated outgoing site leader Eduardo Do Val and welcomed its 14th site leader Kevin Cadien at a reception in February. Site leadership and members from the surrounding communities attended. "The startup of new facilities in conjunction with investment in infrastructure presents an exciting outlook for our site," Cadien says. "As you get to know me further, you will see my undying belief in the power of each individual's role, employees and contractors alike, in making our site a great place to work each and every day." Cadien is the former site manager for DuPont Sabine River Works. He joined DuPont in 1997, holding multiple leadership roles in the Ethylene Copolymers business before becoming plant manager for the DuPont Performance Elastomers operations at Beaumont Works. Most recently, he served as the DPM global integration lead for the DowDuPont merger, coordinating operations as well as supporting supply chain activities. Cadien replaces Do Val, who joined the Dow team in 1985 and became Louisiana Operations site director in 2012. During his six years at Louisiana Operations, he was a part of the largest expansion of growth in the site's 61-year history. Do Val will go on to lead DuPont's Sabine River Works site in its integration into The Dow Chemical Company.
---
Port of New Orleans

Gov. John Bel Edwards appointed William Langenstein III to the Board of Commissioners of the Port of New Orleans. Langenstein will serve a five-year term, succeeding Michael  Kearney, one of four Orleans Parish representatives on the seven-member regional board.
---
Danos

David Decuir has been promoted to technical solutions manager at Danos, a position responsible for leadership of the company's compliance training department. Decuir joined Danos in 2016 as a production manager, working to develop and implement field management business models and advising clients on safe and efficient operations. He previously was a production operator, working his way up to offshore production foreman and, later, production superintendent.
---
LABI
The Louisiana Association of Business and Industry has hired political communications consultant Marie DesOrmeaux Centanni as director of public affairs. Centanni is a former journalist who has run a political communications consulting company for the past nine years, working with elected officials, economic development groups, nonprofits, corporations and candidates for public office. She previously served as communications director for Gov. Kathleen Blanco and covered the Capitol for WAFB-TV in Baton Rouge.
---
Motiva
Brian Coffman, former senior vice president of refining for Andeavor Corp., has been named president and CEO of Motiva Enterprises. Coffman replaces Dan Romasko, who has served in the role for the past four years. Since December 2013 Coffman has provided strategic operational leadership to the refineries within the Andeavor (formerly known as Tesoro) portfolio. Prior to that, he spent 30 years with Conoco.
---
WHC Energy Services
WHC Energy Services, a pipeline and facilities construction company in Broussard, announced that its board has elected Kevin Fox to the position of CEO effective April 9.