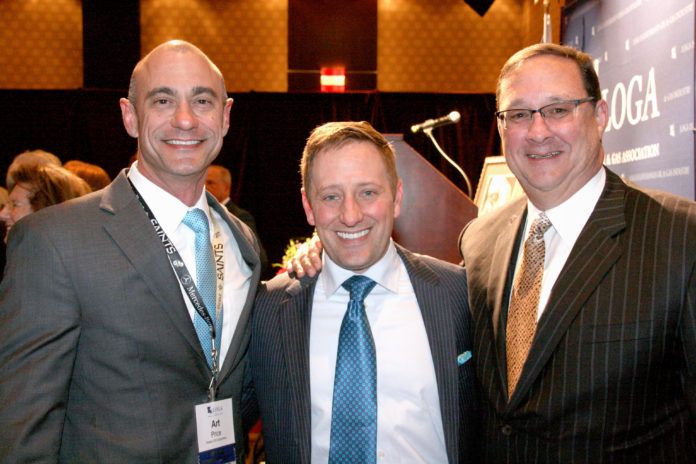 Events across south Louisiana's industrial corridor
It wasn't just another annual meeting for the Alliance Safety Council in April. This one marked six decades of industry collaboration and the organization's safety-focused mission. Guests were encouraged to dress for the gathering at L'Auberge Casino & Hotel in Baton Rouge in cocktail attire reminiscent of a James Bond flick. Adding to the glitz: a one-carat diamond giveaway.
At a cocktail reception during its April annual meeting in Lake Charles, the Louisiana Oil & Gas Association celebrated the career of Don Briggs, founder of the Louisiana Independent Oil & Gas Association, which later became the Louisiana Oil and Gas Association, or LOGA. Briggs served as president of both for more than 26 years, and now holds the title of president-emeritus.
The Greater Baton Rouge Industry Alliance added a new honor to its 2018 Contractor Safety Excellence Awards ceremony this year: the Innovative Practice Award, recognizing creativity and innovative solutions to health and safety obstacles.
And Entergy President and CEO Phillip May was the keynote speaker for Bayou Industrial Group's annual banquet at Thibodaux Regional Medical Center. The advocacy organization for business and industry in the Bayou Region also presented its 2018 BIG Achiever Awards.
Click on any image to launch the slideshow.