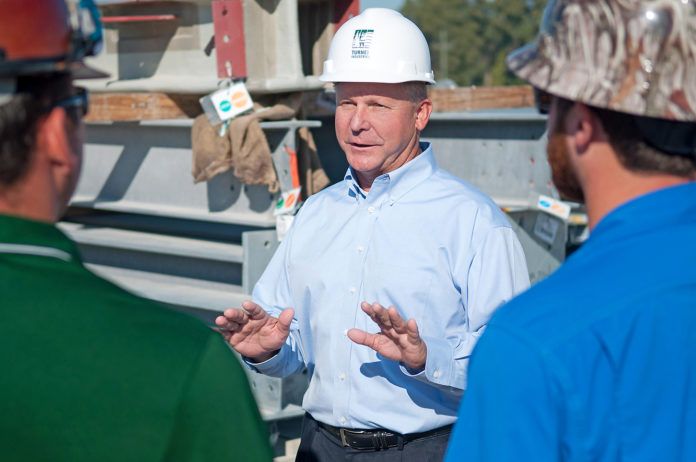 ---
As Louisiana's continuing demand for skilled laborers leads to a worrisome decline in productivity, some are taking steps to ensure safety doesn't become the next casualty. This comes in the wake of recent incidents that have been directly linked to unsafe work practices.
In October, the U.S. Chemical Safety Board concluded that poor safety practices were responsible for the June 2013 explosion at the Williams Olefins plant in Geismar, which left two people killed and dozens injured. While the board found that plant managers did follow safety procedures, it determined that they treated the procedures as an "after-the-fact" requirement rather than as a tool to detect hidden hazards.
Also in October, OSHA fined PPG Industries in Westlake more than $90,000 for nine "serious" safety violations, including failure to monitor air in confined areas and inspect piping safety relief valves, and allowing equipment to be used without safety guards. An employee complaint sparked the OSHA investigation.
On a national scale, safety concerns in the construction and manufacturing markets are nothing new. The occupations are traditionally ranked among the most injury-prone. According to the Bureau of Labor Statistics, those two occupations in 2015 were among a handful where the incidence rate per 10,000 full-time workers was greater than 300 and the number of cases with days away from work was greater than 10,000. This distinction was shared with police and sheriff's patrol officers, correctional officers and jailers, and firefighters.
Kathy Trahan, president/CEO of Alliance Safety Council in Baton Rouge, says the state's workforce surge has prompted some owners to add contractual language requiring that supervisors take Certified Occupational Safety Specialist, or COSS, training. The 40-hour face-to-face standardized program is offered through authorized training providers across the U.S. and internationally. "We've already seen nearly 900 graduate from the COSS program in the first 10 months of the year," Trahan says, adding that more than 10,000 have completed the program since its implementation.
The council's new Occupational Safety Manager program—meant primarily for corporate safety managers—has seen similar success, and currently has a waiting list.
TOP PRIORITY
Mike Phelps, vice president of safety, health and environmental at Turner Industries of Baton Rouge, says any contractor wanting to work in the Louisiana industrial market had better have an exemplary safety record, as well as intimate knowledge of a plant's safety policies. Otherwise, the firm won't remain competitive for long.
"In just the last 10 years, we've more than doubled in size," Phelps says. "The influx of new people, and getting those folks trained in terms of our safety and health expectations, has been absolutely critical to us."
Through it all, Turner's safety performance has improved. Phelps attributes much of that success to a program in which all new hires are indoctrinated during a 90-day mentoring process. Relying upon numerous seasoned professionals within the organization, Turner assigns a mentor to each new hire to help integrate newcomers into the corporate safety culture.
Mike Albano, lead director of environmental health and safety at Dow's Louisiana Hub in Plaquemine, compares the safety relationship between contractor and owner to that of a doctor and patient: "If I'm up on a scaffold," he notes, "I'm putting my life in their hands that they've done the job right and built the scaffold correctly."
Not only does Dow require assurance that its contractors follow established requirements and expectations, but also insists that they have a robust safety training and safety management system in place. As such, contractors must undergo management system reviews and be willing to engage in an open dialogue. "That way, I can explain to them what I'm seeing or if there are deviations in my expectations," he adds. "At the same time, if there are things I can do to make the work environment safer, I need to hear that as well."
FINDING LEADERSHIP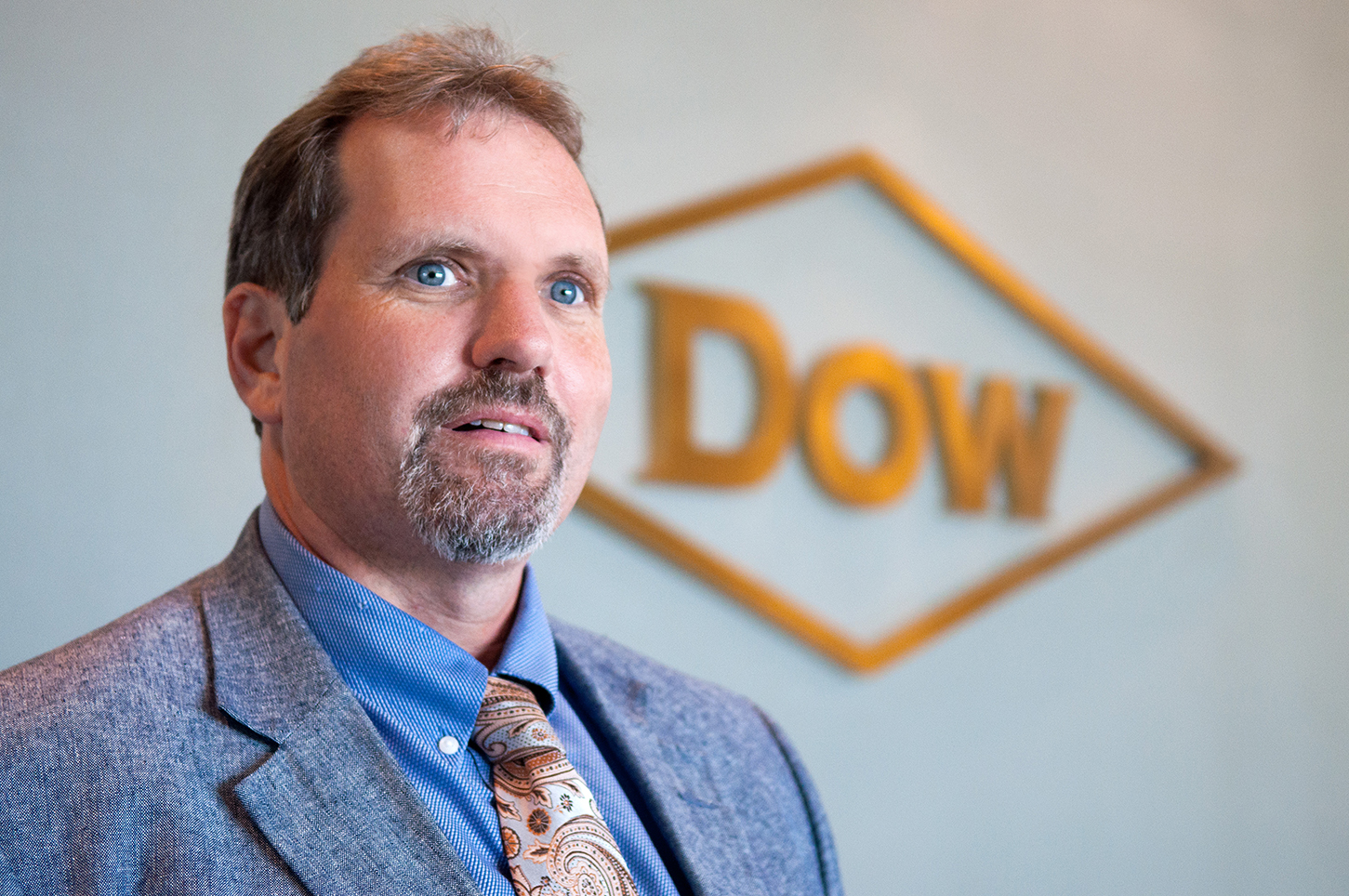 Most safety professionals say that a vibrant safety culture—whether for contractor or owner—begins with the hiring of strong safety leaders who possess a unique set of skills.
Albano looks for three key attributes in his safety leaders: an acceptance of accountability, desire for teamwork and technical ability. "I place a high value on individuals who want to be held accountable for their results," Albano says. "If you want to be a leader, you need to thrive on accountability. A real leader isn't interested in providing excuses. That means putting a culture in place that promotes safety, promotes asking questions and creates an atmosphere where people are willing to ask questions."
Technical ability is also critical, since a leader must be able to work with various teams to resolve issues, as well as think outside the box.
"Maybe in the past, you might build a scaffold with a 10-man crew. Now, there might be new technologies that enable you to employ remote technology to do the same inspection and save 10 people having to build that scaffold."
A good safety leader knows enough about the subject matter to propose a safer, more effective way of doing things.
Albano also strives for diversity in his safety team of about 60 direct reports. "The real key is to do a good job of planting the seeds," he adds. "You can find good talent both inside and outside your company. I try to identify those people, then nurture them and help build them."
PROGRAMS APLENTY
Education is playing an increasingly important role in cultivating today's safety professionals. In addition to the Alliance Safety Council's portfolio of programs, degreed programs are growing in prevalence. Southeastern Louisiana University in Hammond offers an increasingly popular occupational safety, health and environment degree, and LSU's College of Engineering, in conjunction with the Alliance Safety Council, sponsors the OSHA Training Institute, one of only 26 in the U.S.
Southeastern's OSHE program is one of only 26 such programs nationally that award the Graduate Safety Practitioner Designation from the Board of Certified Safety Professionals. The program is
accredited by the Applied Science Accreditation Commission of ABET.
Lu Yuan, a certified safety professional and head of the Southeastern program, says the four-year OSHE program has expanded from just 10 to 147 graduates in Fall 2016. "It's increasing dramatically," Yuan adds. "Every year, we get 10 or 20 more."
To develop and improve curriculum, representatives from industry, professional organizations and state agencies meet twice a year. "We have a dynamically changing curriculum," Yuan says. "When we see a need or get a request from industry, we look at our current curriculum to add some components, add a new professional elective, etc."
A growing number of nontraditional students are able to take advantage of the program, since most of the classes are scheduled at night. One such student was Lisa Bourgeois, currently senior health and safety manager at Turner, who graduated from the Southeastern program 10 years ago at the age of 44. "I was kind of drawn to the industrial program," Bourgeois says. "All of the safety classes were offered at night. That's when I got to meet all the older folks in my safety classes."
Bourgeois, who began working at Turner as an intern, is responsible for finding and implementing "cutting edge" developments in the field of safety. "My predominate role here is to keep our safety programs new and fresh, so I am constantly developing, researching and proposing either new programs or a way to refresh our old programs," she says.
Bourgeois attends a variety of conferences, such as the recent Safety 2016, sponsored by the American Society of Safety Engineers, to stay abreast of the latest trends.
PEOPLE SKILLS
Above all else, effective safety leaders must be able to communicate corporate safety initiatives at the jobsite level, a fact recognized by the Alliance Safety Council when it incorporated "soft skills" into its Safe Supervisor Course. Soft skills target such things as handling conflict, supporting a culture of safety, communicating the company's commitment to safety and addressing corrective actions.
Phelps, who oversees more than 30 corporate safety managers at Turner, has a keen eye for finding leaders with the appropriate set of people skills.
"I want someone that's stable in their approach, meaning they're not easily rattled and they have the personality to be able to sit with business leaders and managers and talk about goals and processes," Phelps says. "Safety is all about good people skills, good communication skills, team building and getting people on board with what you're trying to accomplish. They can also handle high stress events and keep the team moving forward."
Dow's Albano agrees that effective communications is a necessary component of a healthy safety culture, and that safety leaders must excel at delivering important information. "If they just lecture people for two hours, they're not going to get it," he adds. "If you want to get your message across, it better be interactive. That means you might need some videos and some pictures. You might want to do some role-play or some things to involve people. You have to engage people. Make sure they're giving feedback, ask questions, break out into groups. You have to use all those techniques."
That could also include making seemingly mundane safety tasks more engaging—such as Job Safety Analysis documentation, the "cornerstone" of any safety program. As such, Turner's Bourgeois is working to find ways to make her company's JSAs more visually appealing. "We want to make that piece of paper as visually appealing as an iPad," Bourgeois says. "So we ask, 'How can we bridge those two somehow?' I'm planning on meeting with the folks that actually use it. Then, it's just putting it together and getting everyone's opinion through every stage of the process."
Ultimately, an effective safety professional is able to convey to both employees and managers that a healthy safety culture directly impacts their jobs, and is a quantifiable component of business. "You can talk about the moral obligation of safety, or the commitment to our fellow man, but there is also a significant business driver," Turner's Phelps says. "It's one of the main parameters that our clients judge us by—you can fail or succeed at getting that contract based upon how you approach safety."
---
Originally published in the fourth quarter 2016 edition of 10/12 Industry Report.