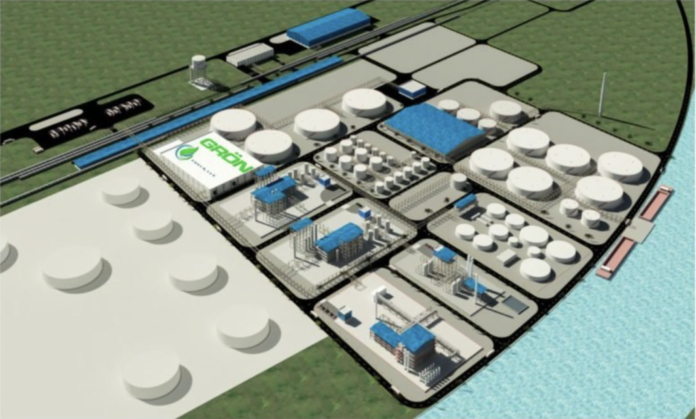 Fidelis Infrastructure and the Baton Rouge Area Chamber announced on April 22 another milestone in the development of the $9.2 billion Grön Fuels renewable fuel complex in West Baton Rouge Parish: The project was granted a necessary minor source air permit by the Louisiana Department of Environmental Quality.
The first phase of the multiphase, multiyear program is the 63,000-barrel-per-day Grön Fuels biodiesel production facility. The facility, which is projected to result in more than 5,000 direct and indirect jobs over a 10-year period, will produce green hydrogen, renewable diesel, arctic spec renewable diesel, aviation fuels and bio-plastic feedstocks. Through Capio Sequestration, another Fidelis portfolio company, CO2  will be captured at the plant and create a "carbon negative enterprise," BRAC says.
Fidelis announced two firms, Optimized Process Designs and Koch Project Solutions, have come on board as partners to execute certain components of the complex. In February, the Louisiana Board of Commerce and Industry granted Fidelis a property tax abatement for the project under the Industrial Tax Exemption Program.
Despite the recent positive developments, Fidelis has said it won't make a final investment decision until later this year. The company still needs to secure other permits and finalize an engineering contract.
Fidelis also has to finalize offtake agreements with buyers for the renewable diesel that the facility will produce. Last fall, Grön officials said they had offtake agreements in the works, as well as a letter of intent to work with Colonial Pipeline and Bengal Pipeline to establish new connectivity from the planned facility to the largest refined products pipeline system in the U.S. See the press release.