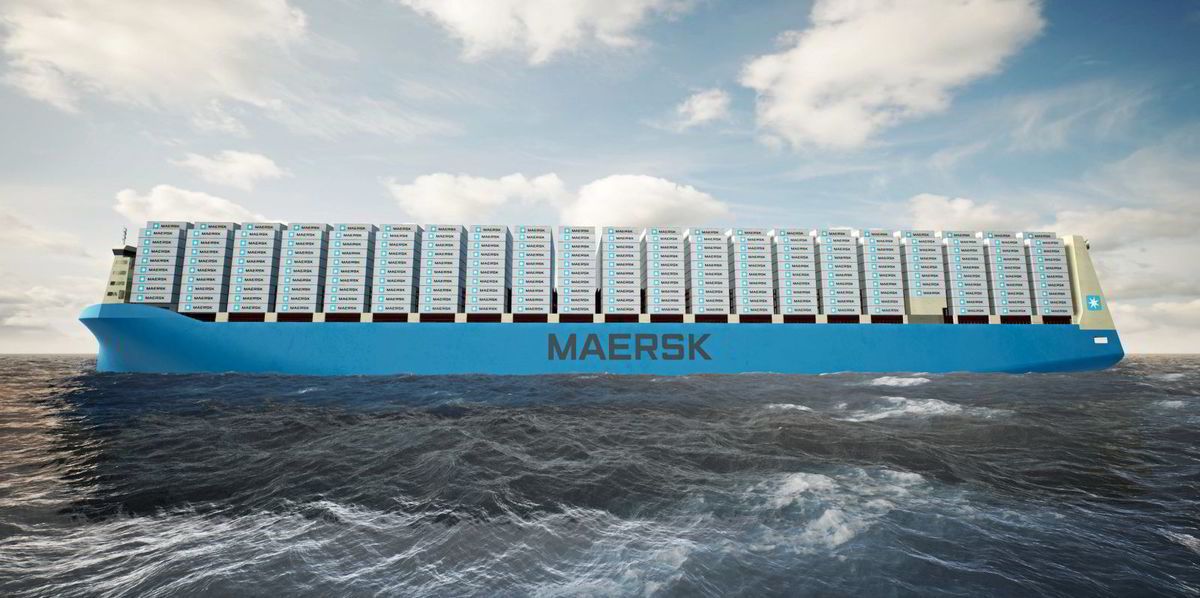 When Danish shipping giant Maersk announced in August that its first decarbonized ships would run on green methanol, then ordered a dozen 16,000-TEU container ships with dual-fuel methanol engines, it sent shockwaves throughout the shipping industry. 
After all, a methanol-powered fleet would require significant increases in production at U.S. plants once in full swing. "By themselves, these Maersk ships are going to need thousands and thousands of metric tons of methanol annually—for just 12 ships," says Greg Dolan, CEO of the Methanol Institute in Alexandria, Virginia.
Dolan has noticed a surge in his membership in just the last year, mostly on the marine side of the business. The Methanol Institute is the trade association for the global methanol industry, and represents methanol producers, distributors and technology companies from its offices in Washington, D.C., Singapore, Brussels, Beijing and Delhi.
"BY THEMSELVES, THESE MAERSK SHIPS ARE GOING TO NEED THOUSANDS AND THOUSANDS OF METRIC TONS OF METHANOL ANNUALLY FOR JUST 12 SHIPS." – GREG DOLAN, CEO, METHANOL INSTITUTE
Traditionally, China has accounted for more than half of global methanol demand. "They're a huge consumer of methanol, most of which is driven by MTO (methanol-to-olefins) plants," Dolan says. "In 2020, they imported 13 million metric tons of methanol, and in 2021 that number was likely higher. A lot of that is for MTO. 
"Each plant has its own unique palate of products, and typically those products are in high demand. So it's essential that those units keep running." For these and other reasons, there has been enough projected long-term demand growth in the methanol market to fuel a surge in U.S. capital investment, despite a reduction in the number of planned MTO plants in China from about 50 to 17 over the last three years.
A significant price differential in natural gas between the U.S. and Europe is another big reason. "Natural gas is just so much cheaper here," says economist Loren Scott with Loren C. Scott & Associates in Baton Rouge. "There have been some huge investment announcements … this price differential should kick that all into high gear."

SHIPPING SURGE
The growing interest in methanol as a marine fuel is undoubtedly generating a lot of buzz. Trey Hamblet, vice president of chemicals research for Industrial Info Resources, or IIR, in Sugar Land, Texas, says marine applications will likely become a catalyst for growth in the years ahead. "
They're advancing with those technologies, and other non-traditional means and methods, which supports a certain level of enthusiasm," he adds. "We will see more capacity, no doubt."
Methanex, with one of its largest plants in Geismar, has already played a significant role in promoting methanol to the maritime industry. The methanol producer currently has 11 dual-fuel 50,000-ton chemical tankers in its shipping fleet. "In fact, the engines in their vessels, made by MAN Energy Solutions, are the same kind as the ones going into the Maersk ships," Dolan says.  
Elsewhere, American Patriot Holdings announced in December that it is moving forward with a concept for a hybrid river container vessel that will be capable of using methanol as its fuel source. The vessel would ultimately link the new container terminal under development for Plaquemines Parish with Memphis via transportation on the Mississippi River. It's part of an overall effort to expand America's waterway transportation as an alternative to truck-based transportation of containers. 
Known as an "Exoskeleton Structure," the design concept was developed by Naviform Consulting and Research and places the vessel's structure outside the hull to maximize cargo carrying capacity while reducing the vessel's weight. APH issued a request for proposal to seven U.S. shipyards calling for the construction of four vessels and options for up to four additional vessels. 
The first four vessels will initially operate between the Louisiana Gulf Gateway Terminal in Plaquemines Parish and a new container terminal in Memphis. They are expected to begin service in April 2024. 
Apart from maritime applications, the methanol industry is pursuing other uses for the versatile product—chiefly bio-methanol and e-methanol—albeit to lesser degrees. The Methanex plant in Geismar, in fact, is already capable of producing bio-methanol. "Bio-methanol can come from municipal waste plants, dairy farms or other sources of bio-gas," Dolan says. "You run the plant with conventional natural gas, but purchase biogas that's going into the pipeline." 
E-methanol is produced from green hydrogen and CO2 and is carbon neutral. "E-methanol is not in the U.S. just yet, but there's definitely a lot of interest," he adds. "All you need is renewable electricity, such as a solar or wind power, and a source of CO2."

SHORT-TERM: NOT SO ROSY
IIR's Hamblet says the short-term demand growth hasn't been nearly as robust. That's why Methanex was "slow playing" construction of Geismar 3 until recently. "It was slow-played intentionally for a long time, and it just started back up due to incremental increases in demand," he adds. 
Nevertheless, it's the mid- and long-term outlook that matters most to investors. Global ethanol demand is currently about 100 million metric tons per year and is projected to grow, and there has been a resurgence in U.S. domestic production driven largely by the shale gas revolution, affordability and availability of natural gas and robust and increasing global market for methanol. 
"We have continued to see increased demand for methanol globally," says Dolan at the Methanol Institute. "The methanol market is still 60 percent chemical derivatives such as paints, plastics, solvents, resins etc., with 40 percent being energy applications such as a fuel, MTBE, biodiesel products etc., so we have a pretty diverse range of products."
Louisiana currently supports the two largest recent investments in the U.S.: Geismar 3 and Koch Methanol in St. James Parish.
"The timing is right to restart construction on our Geismar 3 project as the methanol industry outlook is positive," says Geismar Plant Manager Rawle Ramlochan. "We have a strong financial position to fund the project, the project has been significantly de-risked and is well positioned to be completed on-time and on budget."
The Geismar 3 facility will ultimately produce about 5,000 tons per day of methanol, equating to about 1.8 million tons annually. "We estimate the total capital costs for the Geismar 3 project to be $1.25 billion to $1.35 billion," Ramlochan adds. "G3 will be among the lowest CO2 emissions intensity methanol plants in the world." 
Geismar 3 will utilize autothermal reforming technology with hydrogen rich purge gas imported from Methanex's G1/G2 plants, which has lower CO2 intensity than the older steam methane reforming, or SMR, process. 
The project has several capital and operating cost advantages including being able to use of excess hydrogen rich purge gas from Geismar 1 and Geismar 2, eliminates the need for a primary reformer, all underpinned by abundant and reliable US natural gas resources. Commercial operations are targeted for late 2023 or early 2024. 
Other methanol plants being tracked by IIR in Louisiana include Bia Energy in Shreveport, with a planned December 2024 startup; Lake Charles Methanol LLC, planned for October 2025; an expansion at Koch Methanol One in St. James Parish, planned for November 2025; and IPG Methanol in Plaquemines Parish, planned for June 2026.