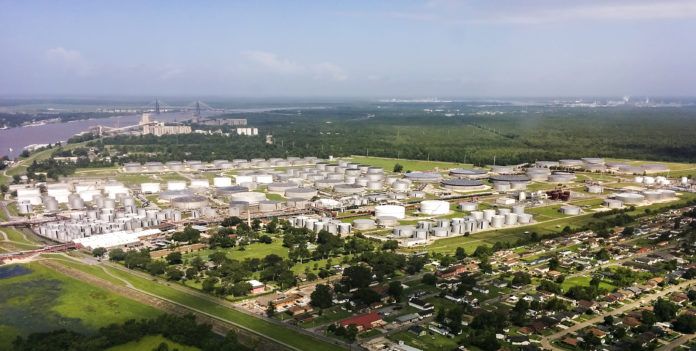 ---
Site selection has become an increasingly competitive process in the U.S., as hundreds of regional and state economic developers fight to qualify for investors' coveted "short lists" by complementing their regional strengths with a host of innovative strategies.
Unfortunately, the desire to get noticed is sometimes mired by regional complications. In Louisiana, developers have been sounding the alarm as of late, as they fear that increased economic burdens placed on business by state government will make their task of attracting and/or retaining industry immeasurably more difficult.
This was perhaps summed up best by Louisiana Chemical Association President Dan Borne, speaking at the Petrochemical Engineering & Construction Conference in New Orleans earlier this summer. Borne placed the blame squarely on state government for potentially jeopardizing billions of dollars in industrial investment, saying recent actions have resulted in $2 billion in additional taxes for the state's business community.
"We at LCA are concerned about all of the factors that impact investment, but this change in business climate, and how government looks at business in Louisiana, has evolved into a situation that we think will severely impact our state," Borne says. "You can't sugarcoat that." His comments reflect the concerns of many regional and state economic developers, who must compete nationally with hundreds of other municipalities and regions to attract business.

"It's less of a site selection process than it is a site elimination process," says Louisiana Economic Development Secretary Don Pierson. "Those that make these kinds of decisions have many options before them, and move through them very rapidly … so it's easy for a site to fall into a disqualified status." More often than not, these potential investors remain anonymous, as they are represented by site selection consultants who desire to quickly scratch off potential sites in order to whittle the number down to a short list of four or five locations.
Kyle Zeringue, who occupies the newly created role of senior vice president of business development at the Baton Rouge Area Chamber, says the state's current economic woes create an additional challenge to making the short list.
"It diminishes the value proposition of coming to Louisiana," Zeringue says. "When they're looking at Texas versus Louisiana, it all boils down to risk. If you're making a personal investment, you're going to evaluate what that risk is and if that risk versus reward is there. If it comes down to a comparison, where the reward is about the same in two different locations but the risk is higher at one of the locations, it seems like that decision is a lot easier to make."
Zeringue says some business has potentially been lost due to Louisiana's perceived risk. "We have deals to the tune of $10 billion and above that are evaluating not only the Capital Region, but the rest of the state as a potential place for investment. Some have put those decisions on hold indefinitely, some just temporarily to see what happens, and some have completely removed us from the short list because of that."
Michael Hecht, president and CEO of Greater New Orleans Inc., the economic development organization for southeast Louisiana, argues that stability in government is critical. "The most fundamental thing that government provides, which gets missed a lot in the Legislature and in the press, is a stable political and economic environment," Hecht says. "A stable political and economic environment that a company sees as reliable is actually far more important than a specific tax rate or incentive level."
AN ACE IN THE HOLE
Given Louisiana's current economic environment, Pierson says the state's "ace in the hole" continues to be LED's Certified Sites program, which qualifies potential industrial sites based upon zoning restrictions, title work, environmental studies, soil analysis and surveys. The sites certified through the program are 180-day development ready and have had substantial due diligence studies performed.
The program separates Louisiana from the pack, and Pierson hopes to expand it to further increase its impact, though he admits that Louisiana's budget woes might force him to tap the brakes. "We certainly have had some restrictions in terms of challenges that the state is facing, so we're not advancing the Certified Sites program as rapidly as we would like," he adds. "However, we still have enough resources to undertake this effort, and it's in the planning stages to broaden the program."
Currently at 66 sites, LED hopes to expand the program to about 100 sites statewide, as well as provide a greater variety of available sizes and types. To complement the program, LED relies upon certain technological tools, such as GIS (Geographic Information System), which can digitally overlay pipelines, water and other utility locations.
BRAC's Zeringue says the Baton Rouge area is one of the state's leaders in the number of site certifications. "I think you could make an argument that BRAC is better at certifying sites than most places in the country," he adds, crediting Jim Cavanaugh, BRAC's site development director, for advancing the program locally.
NATURAL RESOURCES, WORKFORCE AND INTANGIBLES
GNO Inc.'s Hecht says there are also certain intangibles that Louisiana, and particularly New Orleans, have to offer, which often become the deciding factor when selecting a site.
"The first step is that they want to understand the costs such as utility and labor rates, and assets such as site availability, water access, etc.," Hecht says. "The second step typically revolves around workforce, and them wanting to understand about the quality and quantity of the workforce."
He refers to the third step in a locally appropriate way—"lagniappe."
"That has to do with culture and connection," he adds. "That is having them understand that the culture in southeast Louisiana is particularly attractive for people to work and live relative to other places in the country. In an increasingly homogenous world, the special nature of New Orleans is a real differentiation."
That differentiation is important when competing with Texas for industrial investors. "They come to believe that they're going to get a level of service and ongoing support that they're not going to necessarily get in Texas, where they are relatively less important and where people feel relatively less ownership."

Hecht's assertions appear to be borne out in recent statistics—this past spring, Site Selection magazine released its 2015 "Governor's Cup" rankings of economic development performance in 2015, and Greater New Orleans and Louisiana placed high in a number of categories—the Greater New Orleans area ranked seventh Top Metro Area by total wins, while Louisiana placed second in wins per capita regionally and sixth by wins per capita in the U.S.
In Lake Charles, the Southwest Louisiana Economic Development Alliance, under the guidance of President/CEO George Swift, similarly seeks to emphasize regional strengths as part of a unique collaboration of various public and private entities, including the Chamber of Southwest Louisiana, McNeese State University and others.
The success of the approach is easy to see, as Swift points to the $2 billion Sasol plant currently under construction, development at Chennault International Airport and a host of liquefied natural gas projects. "We have more than $100 billion in announced projects and are on the verge of unprecedented growth and opportunity," Swift says.
Lake Charles is able to attract industry primarily because of its confluence of natural resources. "If we didn't have the natural resources here, such as the shale deposits, a lot of this wouldn't have happened," Swift says. "If we didn't have the ship channel, we would not have the growth because it drives most of the industry that we have here. Combine that with a robust pipeline network and we've got all the necessary ingredients for industry."
Local support from academia has undoubtedly contributed to the area's economic development prowess. In fact, Swift's office is physically located within McNeese's Southwest Louisiana Entrepreneurial and Economic Development (SEED) Center. The center facilitates the development of new and existing business ventures, aligns with McNeese's vision to create a culture of innovation, and plays an active leadership role in the civic and economic renaissance in southwest Louisiana.

"Being housed here sends a pretty good signal that we're working together," Swift adds. "It shows that we're serious about business and provides us with a nice place to bring prospects and business people. From here, we can assist a prospect with utilities, zoning or whatever they need."
In Baton Rouge, BRAC has also increased its collaboration with local academia, as well as parish and state partners, to create more value for local industry. "If you need a new market study or a business plan, we'll work with you through LSU or Southern's MBA program," BRAC's Zeringue says. "If you need to streamline your operations, we'll work through MEPOL (the Manufacturing Extension Partnership of Louisiana) and other entities. I think we've been most successful with respect to workforce, where we have worked closely with the Baton Rouge Community College system in the creation of certification programs."
Highlighting recent initiatives is the creation of the Office of Research and Economic Development at LSU. Under the guidance of Vice Chancellor of Research and Economic Development Kalliat Valsaraj, the LSU facility strives to expand economic development through technology transfer, as well as advancing and supporting the economic and workforce development emphasis in the state.
SWLA Economic Development Alliance's Swift points to a significant workforce training apparatus as a major reason Lake Charles can attract new industry. "SOWELA Technical Communication College is investing $20 million in a new regional training center—that's a pretty serious commitment," Swift adds. "When talking to prospective industry, we show them our different training programs, such as SOWELA, the Associated Builders and Contractors school, McNeese etc. We also have about 6,500 folks in the existing industry, so it's part of our culture."
Statewide, LED's Pierson says Louisiana's strengths are obvious. "We are blessed with ports; we're blessed with six Class One rails that are already here. More importantly, we have the ability to deliver a trained workforce that is part of a pipeline that will allow you to continue, over time, to get the workers you need."
While the current skilled labor shortage can slow the flow of available workers, Pierson stresses certain innovative training opportunities, such as LED's FastStart Program. The FastStart team has designed and delivered comprehensive workforce solutions for a wide variety of Fortune 500 companies, as well as high-tech companies funded by leading venture capital firms.

THE NEXT BIG THING
"Innovation Districts" are a recent creation gaining traction in the U.S., whereby metro areas or regions encourage unprecedented collaborations among academia, private industry and government to create geographic epicenters for specific industries. Within these districts, leading-edge anchor institutions and companies cluster and connect with startups, business incubators and accelerators.
Doug Rasmussen, current director of site selection and business incentives for financial advisor Duff & Phelps LLC in St. Louis, was instrumental in guiding the "innovation district" concept in St. Louis in his previous position with the St. Louis Economic Development Partnership's Business Development Division. The endeavor ultimately became a model for collaboration in developing an attractive site selection package.
The effort began two decades ago, when St. Louis began taking steps to capitalize upon the heavy concentration of plant science institutions in the area, ultimately creating The Coalition of Plant Life Sciences. The group—comprised of intellectuals from area universities and economic developers—worked hard to develop a long-range plan. Subsequently, St. Louis was able to attract agriscience giant KWS SAAT AG of Germany, and became a prime example of a metro area adeptly leveraging its existing strengths to attract biotech companies. Ultimately, KWS was attracted to the region because of the world-class research facilities available at the city's Bio-Research & Development Growth Park.
Rasmussen says a willingness of the community to collaborate and work together was vital to the endeavor's success, noting that cooperativeness on the part of the local and state government provides the foundation of a good collaborative environment. "I think one of the most effective ways you can get the word out is to decide who you are, and get the community buy-in for who you are," he says. "By that, I mean don't focus on things that aren't in your realm, or aren't your core strengths."
He adds that most effective regional economic development organizations are focused on certain industries and stay "on message."
"There are certain communities that do that really well—when you get an industrial project you think of a certain area; when you have an animal health project, you think of a certain area … because that message has been delivered over and over, and infrastructure has been built around that brand and strategy."
He says communities that are organized, prepared, able to answer questions and willing to troubleshoot issues "win the day more often than not."
---

Giant projects weighing Louisiana and Texas
SABIC and an affiliate of Exxon Mobil Corp. announced July 25 they are considering the potential development of a jointly owned petrochemical complex on the U.S. Gulf Coast. If developed, the project would be located in Texas or Louisiana near natural gas feedstock and include a world-scale steam cracker and derivative units. Before making final investment decisions, the companies will conduct necessary studies and work with state and local officials to help identify a potential site with adequate infrastructure access.
"We are focused on geographic diversification to supply new markets," said Yousef Abdullah Al-Benyan, SABIC vice chairman and chief executive officer. "The proposed venture would capture competitive feedstock and reinforce SABIC's strong position in the value chain."
Just days later, Houston-based LyondellBasell announced it plans to build a large plastics plant in either Texas or Louisiana near the Gulf Coast. FuelFix.com reports the petrochemical giant, which recently expanded its plants in the Houston and Corpus Christi areas, is looking to build near its existing footprints. The aim is to use LyondellBasell's increased ethylene capacity to produce 1.1 billion pounds a year of high-density polyethylene. The plant will produce the high-density polyethylene using a new technology to make plastics that don't crack as easily. LyondellBasell won't reveal project costs or the exact location, but the goal is to finish the project by 2019.
---
Case Study: Yuhuang's decision
to pick Louisiana hinged on intangibles
Jerry Oliver, vice president of U.S. manufacturing operations for China-based Yuhuang Chemical Inc., says the decision to choose Louisiana over Texas for its new, multiphased, $1.85 billion methanol plant was, in the end, based largely on feelings.

The St. James Parish plant is on track for a late 2016 groundbreaking, while a later phase to construct a second methanol unit—similar to the first in design and scope—will begin in 2019. The timeline for a planned third phase has not been publicly announced.
"Louisiana provided YCI with some comfort that this would be a place where they would be welcome," Oliver says. "Your governor at the time did a wonderful job of making them feel like they were going to be part of the community. I'm not saying Texas did a bad job, but obviously Louisiana did a better job because the sites in Texas were pretty good."
By 2014, YCI had whittled its short list down to just two sites, one in Orange, Texas, and the other in St. James Parish. Ultimately, the chemical company found that Louisiana was more business-oriented under Bobby Jindal's administration.
Other factors that tilted the decision in Louisiana's favor? State and local officials appeared more knowledgeable and better organized. "Jindal knew YCI, what it was, and he knew the parent company because someone had briefed him well," Oliver says. "He was able to articulate the value he saw to the community. He showed a genuine interest and genuine knowledge that made the difference."
Oliver says relationships, especially from the Chinese perspective, are more important than other factors. "Showing that you are a trusted business partner was significant," Oliver says. "State officials met with the YCI team, along with the presidents of St. John, St. James and St. Charles parishes, and the head of the Port of New Orleans. You had people that were actually business drivers, all there, all shaking hands, saying we want this, we welcome you."
As icing on the cake, Louisiana provided some attractive tax and employment incentives, and offered an experienced, available workforce. Of course, other factors more material in nature were critical to the final decision, such as available natural gas and plentiful land. The plant represents the largest grassroots, greenfield project by a Chinese company in the U.S., and is a sign of changing Chinese-U.S. relations and strengthening business ties between China and Louisiana.
---
Originally published in the third quarter 2016 edition of 10/12 Industry Report.