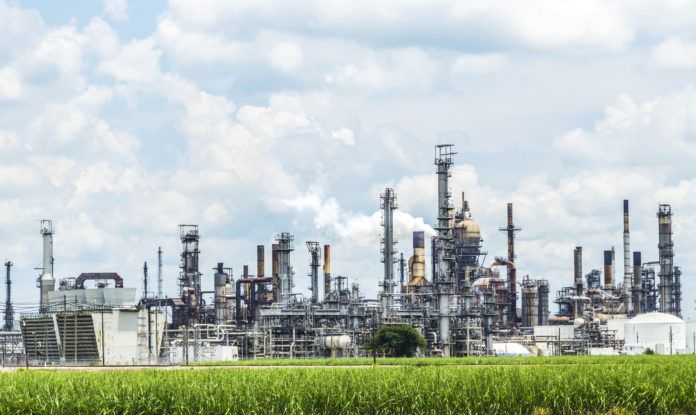 The Louisiana Board of Commerce and Industry approved the state's changes to the Industrial Tax Exemption Program today, which were supported by business and industry as a way to bring stability back to the property tax break program that was upended in 2016.
The board voted unanimously in favor of the new rules, which cap the incentives for manufacturers at 80% for 10 years, enabling local governments to collect some property tax revenues their first year in operation. The rules also standardize ITEP applications and give the state the authority to evaluate and conditionally approve exemptions, while local governing bodies still have the right to veto them.
Gov. John Bel Edwards' administration and the board view the new ITEP rules as a compromise between manufacturers and local governments.
"It's a win for all stakeholders involved," said Edwards' special counsel Erin Monroe Wesley after the vote.
Together Louisiana members, however, have argued the new rules lack clarity in terms of calculating job creation and return on investment, which must be considered when granting exemptions.
Broderick Bagert, Together Louisiana organizer and the only person to speak before the board's vote, urged state officials to keep an "eagle eye" on ITEP applications in which the ROI is not immediately clear.
"As applications come through and show evidence of being ambiguous in terms of job creation… I ask for special scrutiny of those," Bagert says.
"I can almost guarantee you there will be an eagle eye—if not from your organization, then from the governor's office and the board," responded board chairman Steve Windham. "We're very concerned with how these rules will be implemented."
ITEP's future has been uncertain since Edwards issued a 2016 Executive Order scaling back the program and turning authority over to local governments. In response to the confusion that ensued, the state stepped back in to streamline the process by proposing a new set of rules in April.
Today, the board hinted at the potential of an ITEP 3.0 in the future.
"This does not close the door to program improvements in the future," said LED Secretary Don Pierson.
The vote was welcome news for ExxonMobil representatives, who strongly supported the changes in prior public hearings and repeatedly mentioned a major expansion project that could be on the horizon for Baton Rouge.
"ExxonMobil continues to evaluate a project at its Baton Rouge Polyolefins Plant, and we hope to make a decision later this year," says spokeswoman Stephanie Cargile in a statement. "The new ITEP rules bring needed predictability to help the project team further evaluate this investment and other potential 'Grow the Gulf' projects totaling $20 billion."
The new rules will now go before legislative oversight committees for review and, assuming no changes are made, will take effect on August 20.
This story originally appeared in Baton Rouge Business Report's Daily Report.