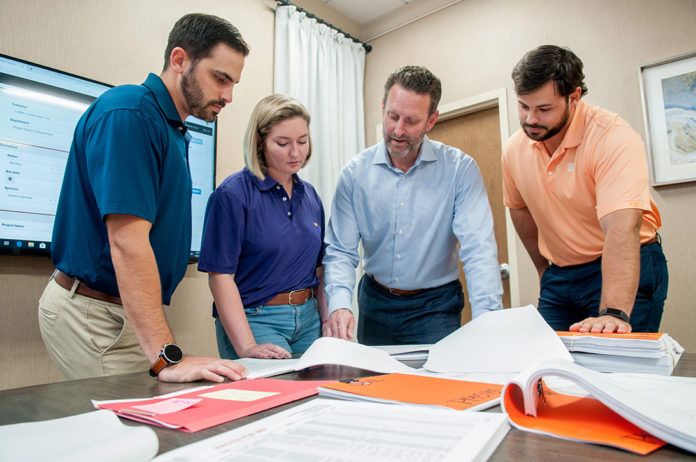 ---
The cost problems faced by Sasol during construction of its $13 billion Lake Charles complex have been well-publicized, but by no means are they uncommon. The vast majority of industrial megaprojects exceed budget and time constraints for reasons ranging from the simple to the complex.
From the outset, an unrealistic cost estimate can set the stage for significant cost overruns. Speaking at the Downstream Petrochemical Conference in Houston last summer, Cheniere Energy executive advisor Ed Lehotsky pointed to the impractical estimation of time and budget as a major reason for project failures along the Gulf Coast.
He says owners and contractors should therefore avoid "lowballing" the numbers to get approvals. "The bottom line: Don't try to fool yourself and management that you can do things cheaply," Lehotsky adds.
That's a lesson some have learned the hard way. In October, Sasol's joint CEOs stepped down following an independent investigation into Lake Charles Chemicals Project, in what the company's board of directors describes as a "leadership reset" designed to restore trust. Noting that while some of the driving factors behind the cost and schedule increases are common in projects of the size and scope of the one in Lake Charles, "some are shortcomings that may have been avoided."
TOO EARLY, TOO FAST
Precisely quantifying job costs is the first and best step to ensuring project success. Unfortunately, that's just not possible in the current industrial climate, says Jeramiah Blum, vice president of estimating at MMR Group in Baton Rouge, which is currently demobilizing at Sasol. These days, the electrical and instrumentation contractor is asked, more often than not, to develop estimates based upon incomplete designs.
Blum says nearly all of his estimates are calculated when designs are only 60% to 80% complete. "That's why you see projects ballooning out of control," he adds. "They're putting out information too soon. They might be asking for a lump sum price before they are ready to put it out for bid. That leads to a lot of discrepancies between the drawings, scope and specifications."
It also puts the estimator in the uncomfortable position of asking some hard questions. "Do we perform a gap analysis and fill in those voids?" Blum asks. "Or do we just bid on what we're seeing in the drawings so that we can be competitive?"
Scott Cashio, executive director of estimating and proposals at Brown & Root Industrial Services in Baton Rouge, says bid packages are considerably less detailed than they were 20 years ago, and time frames are shorter. "In the past, we would get complete bid packages," Cashio says. "We had all the drawings and had to ask very few questions at the end of the day."
Now that's all changed. "It's just an expectation," Cashio says. "Management says, 'Hey, they're asking for a lump sum price and we're going to give it to them, so figure out a way to get there.'"
OWNERS AGREE: THEY'RE PART OF THE PROBLEM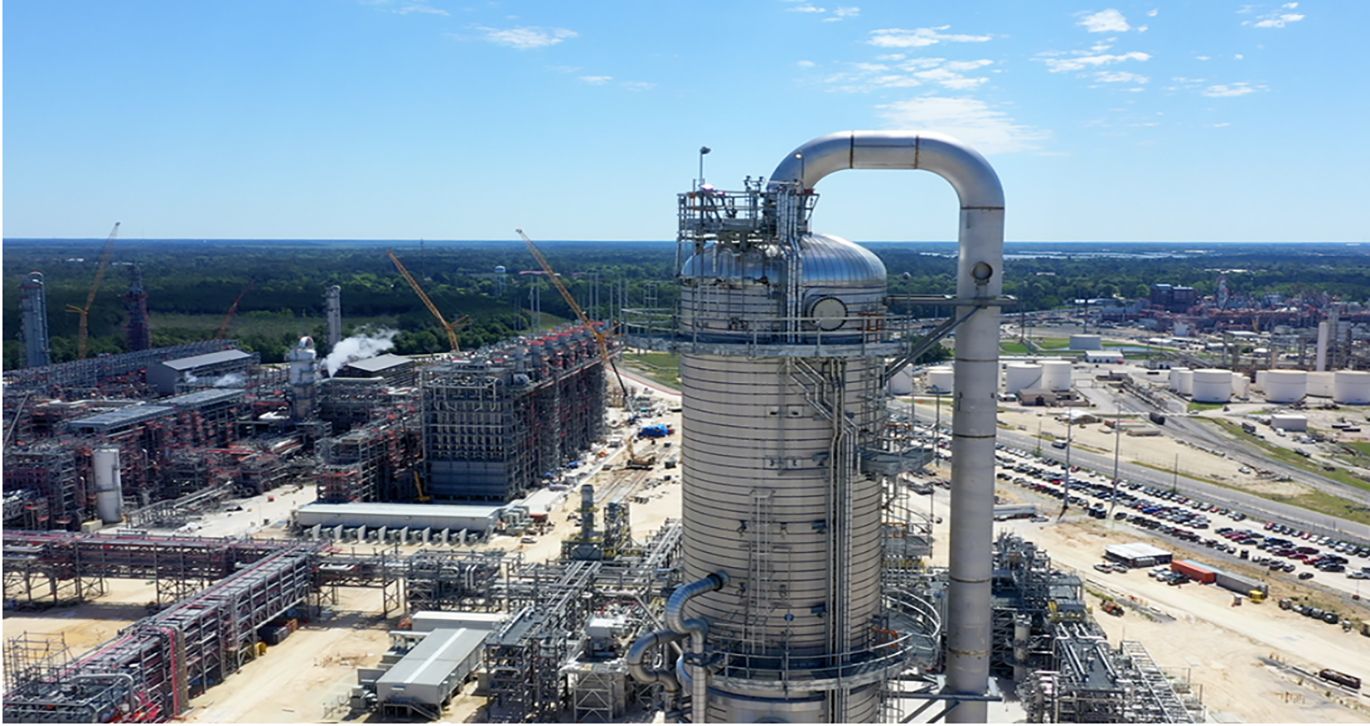 Carey Buckles, engineering manager at W.R. Grace's Lake Charles plant, says a "communications disconnect" is a big part of the problem, as most owners aren't fully aware of the cost variability that exists in an early estimate. That could prompt them to fund or announce a project based upon an inaccurate estimate provided too early in the planning process.
"We're usually our own worst enemy," says Buckles, who has also served as a plant manager and site manager during his career. "It's not because of a mathematical mistake, but simply because of a misunderstanding about a cost estimate's margin of error during the early stages of the process."
Projects typically go through five stages: problem/opportunity definition, options analysis, technology selection, detailed design and construction, with more definition added to the scope at each subsequent stage. Eventually, the margin of error is reduced from "plus or minus 50%" to "plus or minus 10%" (the final stage before construction).
When an owner attempts to circumvent a project's natural progression, such as communicating or funding a project too early in the estimating cycle, unrealistic cost expectations are the result. Buckles says owners should provide a well-defined, "stage-gated" process where "the deliverables at each stage are clearly defined and the engineer/contractor stays within those swim lanes. They're defined, written down, understandable, talked about and agreed upon during each stage."
Of course, that's easier in theory than in reality, as there are numerous other forces contributing to the problem. Time constraints are the most common culprit, as management commits to an overly optimistic startup and production window, or they're pressured to make decisions in order to capture value and market share.
"Unfortunately, they'll just throw out these numbers and say it's a $10 billion project, when there's still only a plus or minus 50 percent accuracy," Buckles says. In actuality, an owner shouldn't pull the trigger until there is a better grasp of reality as to cost.
Another owner-induced problem: foreign companies, particularly in the industrial space, downplay the cost of labor in their estimates and are more concerned about equipment and materials. "Then the job goes from 1 million to 1.5 million man hours, and instead of paying $2 or $3 an hour (as in some other countries) they're paying $65 and $70 an hour in the U.S.," MMR's Blum says.
Redesigns and other scope changes only compound the problem. "A redesign leads to schedule compression, which in turn leads to more overtime work and decreased productivity," Blum adds. "Now you have even more inefficiencies and cost overruns."
THE REVOLVING DOOR
Estimating an industrial project is a delicate balancing act, as contractors strive to provide realistic bids while being careful not to over- or underestimate the impact of future variables. They must also wade through voluminous amounts of data, as design documents are typically transferred—in their entirety— by the owner to the contractor on an FTP site, jump drive or similar format.
Fortunately, a variety of technological tools make it possible to better manage the data, produce designs more quickly and stay ahead of the curve.
From a fundamental standpoint, Brown & Root estimates the same way it always has, but technology helps it "lock things down and keep things more synergized," Cashio says. The contractor is also careful to capture lessons learned and use them when estimating future jobs.
"We are always looking for ways to integrate our systems as a company and be more efficient," he adds. "Our customers are looking for those things that separate us from our competition and we're searching hard to make sure that we latch onto the right investment."
Unfortunately, Brown & Root and most other industrial contractors share a common problem: an inability to retain experienced talent in their estimating departments. That's because most new hires perceive the position as a "stepping stone" to an eventual management role. This "revolving door" creates a continuous talent drain, as estimators are lost to other departments.
MMR has a similar issue, as its estimators are frequently promoted to management or other positions within the company. Blum says it makes sense, as estimating is an invaluable skillset to have at the jobsite. Nonetheless, it can be an aggravating problem.
"In the past, the estimating department was filled up with a bunch of old guys that had 20 or 30 years of field experience," Blum says. "Now, it's a 30-year-old who probably has four or five years of experience and an engineering or construction management degree.
"That's part of the transition that we're trying to stay in front of right now," he adds. "We have a lot of folks hired out of school that were superstars, but they moved up in the business. Technology is definitely a wonderful thing, but you've got to have someone with the expertise to operate that technology and understand what it's telling you."
---
This article was originally published in the Q4 2019 issue of 1012 Industry Report.