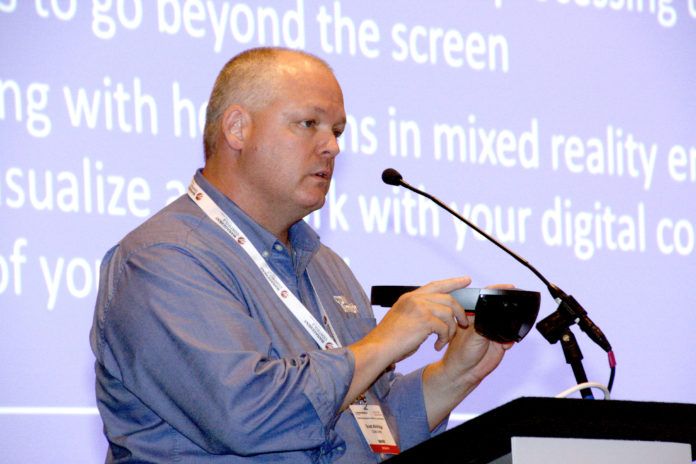 ---
Such futuristic buzzwords as augmented reality, immersive mixed reality, building information modeling and digital laser scanning have taken the place of more traditional design jargon in the world of industrial design. These high-tech tools and processes have become necessary for designers to meet the increasing demand for projects to be built faster, less expensively and more productively.
Perhaps more noticeably, there has been an unmistakable paradigm shift in the way industrial owners approach design and construction altogether, as they seek to marry the two disciplines to achieve project goals.
Denis Menegaz, a vice president of project management at Fluor and project director during the $11 billion Sasol project's front-end engineering design (FEED) stage in Lake Charles, says a desire for cost efficiency is the driving force for much of the change. "Owners are more careful with their capital these days," Menegaz says. "They spend a lot more time in the pre-FEED and FEED phases of the project, making sure they get it right. Once they get the approval to build, they want to go as fast as they can to get the return on capital. They can't do that until they start making product."
Fluor is one of the established "big boys" in the world of EPC and is no stranger to pioneering new approaches to meeting project goals. The company is currently designing the 180,000 MMBTU-per-day South Louisiana Methanol plant in St. James Parish. Somewhat counterintuitively, Fluor begins with the end in mind, looking first at how it plans to commission and hand over a project, then how construction will get the project there. "We drive that back into the procurement and then engineering design. We then take it all the way back to feasibility," Menegaz says.
To corral the project schedule, contractors are now getting involved during design, and owners more often turn to EPC companies such as Fluor to get the job done. In the past, engineering and procurement deliverables would be out of sync with construction, causing project delays and avoidable cost inefficiencies.
Lee Mayeux, vice president of operations for Cajun IDC LLC in Baton Rouge, says owners and EPCs have developed collaborative partnerships to circumvent scheduling problems down the road. "We want them [owners] pulling in the same direction that we're pulling in and vice versa," Mayeux says. "We've found that when we can get owners involved at the top level, we're able to work through and eliminate a lot of stumbling blocks. We can resolve most things in a single conversation."
In the last five years, earlier contractor involvement has begun to change the sequence and manner in which designs are delivered to the project. At the end of the day, Mayeux says, the owner wants predictability. "They hate uncertainty or last-minute changes. They want an EPC partner that can go out there and execute."
David Eccles, vice president – operations manager at Hunt, Guillot & Associates, agrees that earlier project team involvement is by far the biggest change of the last five years. HGA's Baton Rouge office provides engineering services primarily to the petrochemical and oil and gas markets. "We're getting involved much earlier in the whole project concept," Eccles says. "The earlier you make decisions the more control you have over cost and schedule. The longer you go down the line, the harder it gets."
Menegaz says this ultimately leads to a more efficiently executed project. "It was much easier [for engineers] to just design it and let somebody else figure out how to build it, but the collaborative approach is exceedingly better because the construction phase is the most expensive, most critical and riskiest aspect of the project."
AN INTEROFFICE APPROACH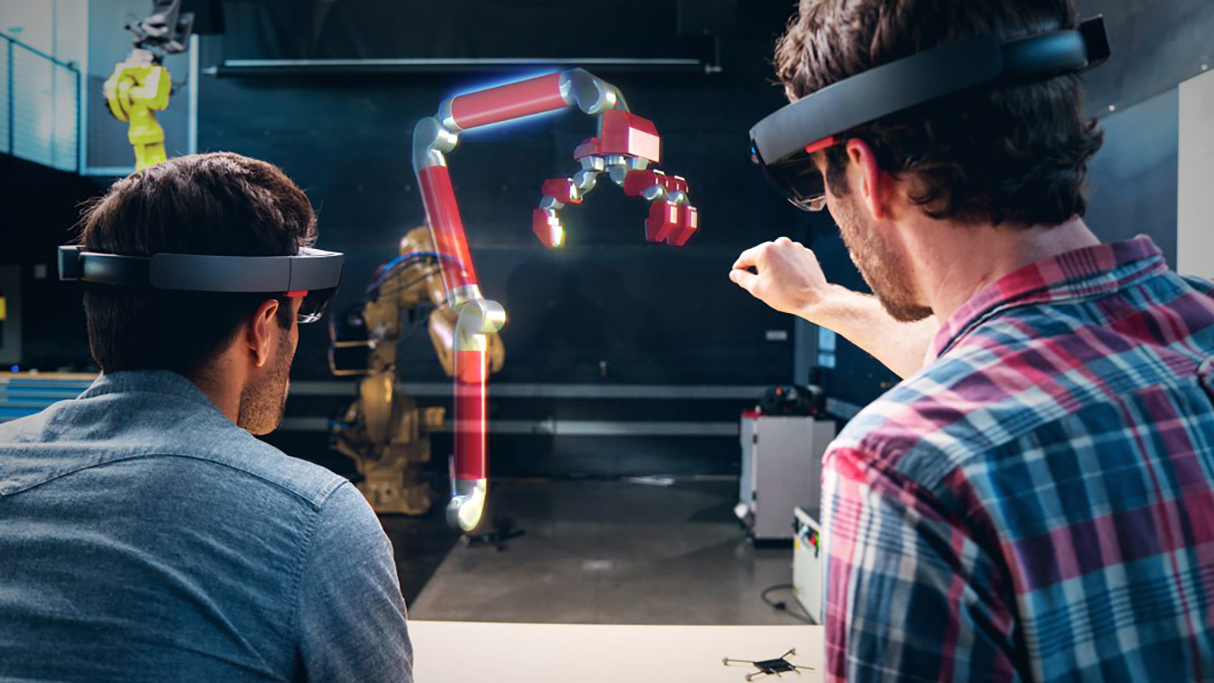 The bigger the project, the more important early collaboration, along with innovative processes and tools, become. The larger designers have a decided advantage on megaprojects with tight timelines, since they can leverage their size to help meet efficiency goals. Fluor coordinated Sasol's design through multiple offices, including three North American offices and its Global Execution Center in the Philippines, a low-cost engineering site. Having the global location, along with others in Poland and India—all wholly-owned Fluor entities—enables engineers to perform 24/7 design.
Technology is at the heart of this interoffice collaboration, as the design industry has moved beyond drawings to a shared digital design model. This reaps big benefits, as contractors in the field can view drawings from a common platform.
"If you walked into that office [in the Philippines], you couldn't tell whether you were in Sugarland or the Philippines," says Fluor's Menegaz. "It operates the same. At Sasol, we set up all the systems and tools, the project design, on one common platform. Everyone is working off the same system." Fluor uses Intergraph's SmartPlant P&ID system for design modeling at Sasol and other projects.
Fluor's global approach also helps it to pool resources and quickly find needed design expertise. "At the South Louisiana Methanol site, we got into a technical issue that was beyond the capabilities of the Houston office, and we could immediately bring the right people into the project and have them execute 'side by side' with us from a remote office," says Matt Reisdorf, Fluor's department manager of process engineering in Sugarland.
Advances in communications technology are an equally important contribution, says Boyd Boswell, industrial market sector leader in T. Baker Smith's Lafayette office. Based in Houma, T. Baker Smith plans, designs, builds and operates pipeline, oil and gas exploration, and industrial projects.
"Just five years ago we had Skype and other services, but we still had to meet a lot in person," Boswell adds. "Today, there are so many ways to work together and collaborate that you can have people working across offices and companies in different time zones." Going forward, communication will be particularly important to T. Baker Smith, as it recently opened an office in Mexico.
VIRTUAL WALK-THROUGHS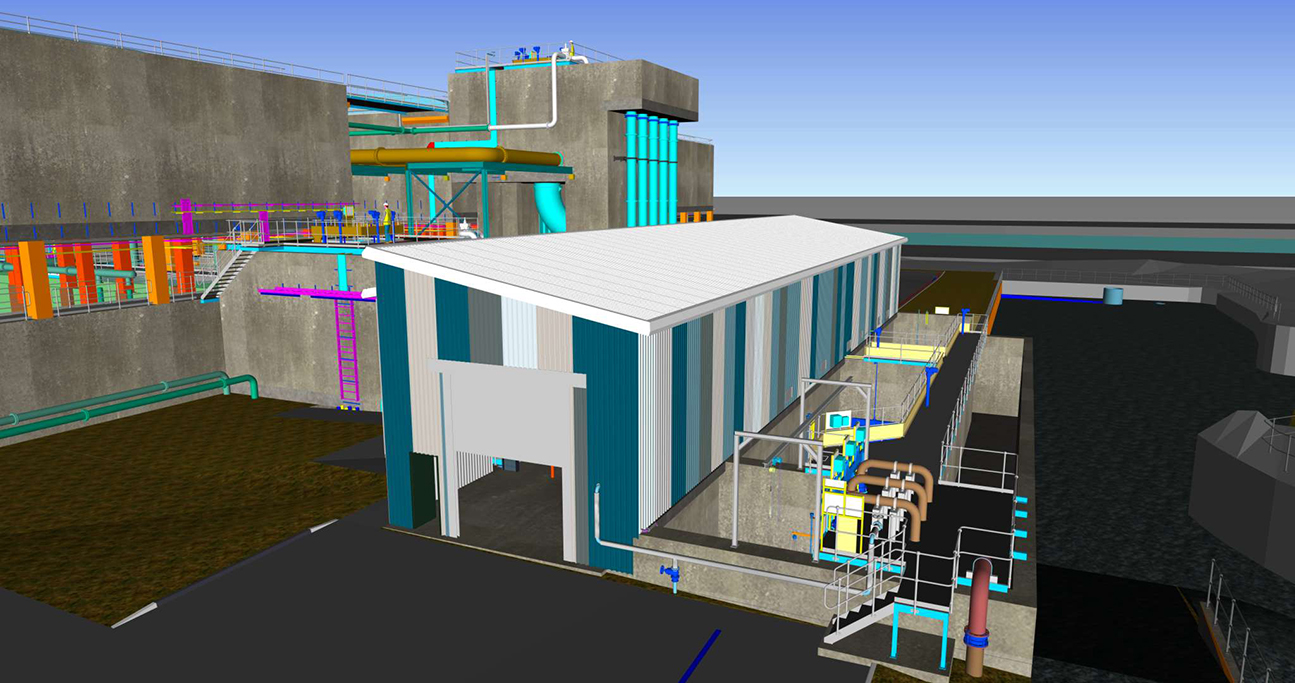 Engineers are finding no shortage of high-tech gadgets to help them in their efficiency quest. While some tools have become commonplace—laser scanning and building information modeling (BIM), for example—others such as augmented reality and immersive mixed reality are just now making themselves known.
HGA's Eccles says his 45-person office in Baton Rouge (the company is headquartered in Ruston) relies increasingly upon Leica laser scanning. "We scan an entire site from different perspectives to generate a 360-degree point cloud," Eccles says. "We then have programs that create a model using that information, then superimpose new equipment onto the model. We can look at where everything is located relative to the existing environment."
The software renders the surroundings in a 3-D model that can be rotated and tilted in any direction, enabling a virtual walk-through of the site. Human error is virtually eliminated as a result. "If you went out there and did it by hand you would have to measure all your tie-in points and locate them all in space by hand measurements. Whereas if you scan the area and everything around it, you have significantly more information in much less time. We can go out there and scan a tremendous area in half a day."
Laser scanning is a big asset for Cajun as well, Mayeux says. "It just saves an incredible amount of time," he agrees. "What used to take weeks on end, trying to determine what's on site, can be taken care of in a day with a 3-D scanner." The technology enables Cajun to work in the model and more efficiently develop advanced work packages, thereby marrying the construction sequence with engineering deliverables.
Taking a big futuristic step forward, CDM Smith, a Boston-based design and construction consultant with an office in Baton Rouge, introduced the concept of immersive mixed reality during the Downstream Engineering, Construction and Maintenance Conference June 15 in New Orleans. While virtual reality is certainly not new, IMR enables designers to literally immerse themselves into their designs and perform remote walk-throughs in an environment "blended" with the new design. The centerpiece of the technology is a self-contained holographic computer headset called a HoloLens, developed by Microsoft.
The technology allows multiple remote users, through avatars, to engage with the digital content and interact with holograms in the world around them. "With the HoloLens, you can experience 3-D in the real world," says Scott Aldridge, leader of CDM's Innovation and Disruptive Technology Group. "We've gone from taking things off the paper to 2-D on the 2-D screen, to 3-D on a 2-D screen, to immersing ourselves in the model. What we've done is created a mixed reality platform.
"We can take as many as a dozen people at different locations around the world, and they can go inside the same model with their own avatar," he adds. "They can hear each other and walk around the model and review it at scale … all live. It's a great tool for design review, and really throughout the project, from construction to operation.
"When we immerse ourselves inside these models, we're able to more quickly and effectively see things and experience things."
OTHER TOOLS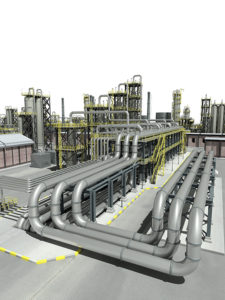 From a technological standpoint, better project visualization is undoubtedly the wave of the future, enabling and improving real-time collaboration among project stakeholders. Although certainly not new, BIM continues to gain traction in the industrial market as its capabilities continue to grow. BIM is an intelligent 3-D model-based process that gives architecture, engineering and construction professionals the insight and tools to more efficiently plan, design, construct and manage buildings and infrastructure.
Today, BIM is embracing the power of cloud technology to yield better design outcomes. This cloud-connected BIM enables improved collaboration and immersive visualization.
T. Baker Smith's Boswell points to the use of aerial drones as another game changer in the world of petrochemical design.  The Federal Aviation Administration issued rules for the commercial use of these small, unmanned aircraft systems in 2016.
Even before the new rules were released, however, the FAA was already granting exemptions for commercial use. "A large percentage of exemptions covered applications in aerial surveying, construction and infrastructure," Boswell says. "Drones can be used to perform aerial surveying of a site, monitor worker productivity and safety, and conduct inspections on bridges and tall buildings."
Of course, there's a price tag associated with any new technology. An encrypted HoloLens development kit marketed by CDM averages $5,000 per apparatus, and drones can also cost thousands of dollars. As a result, some designers and project team members are turning to leasing rather than buying the newer gadgets available in the market.
Still, Boswell says it's foolish for a company to completely ignore the benefits of technology and insist upon doing things the same way. "The use of technology is ever-increasing. It's here. It's not going away. If you want to get in, you have to be willing to pay that cost."
---
This article was originally published in the third quarter 2017 edition of 10/12 Industry Report.