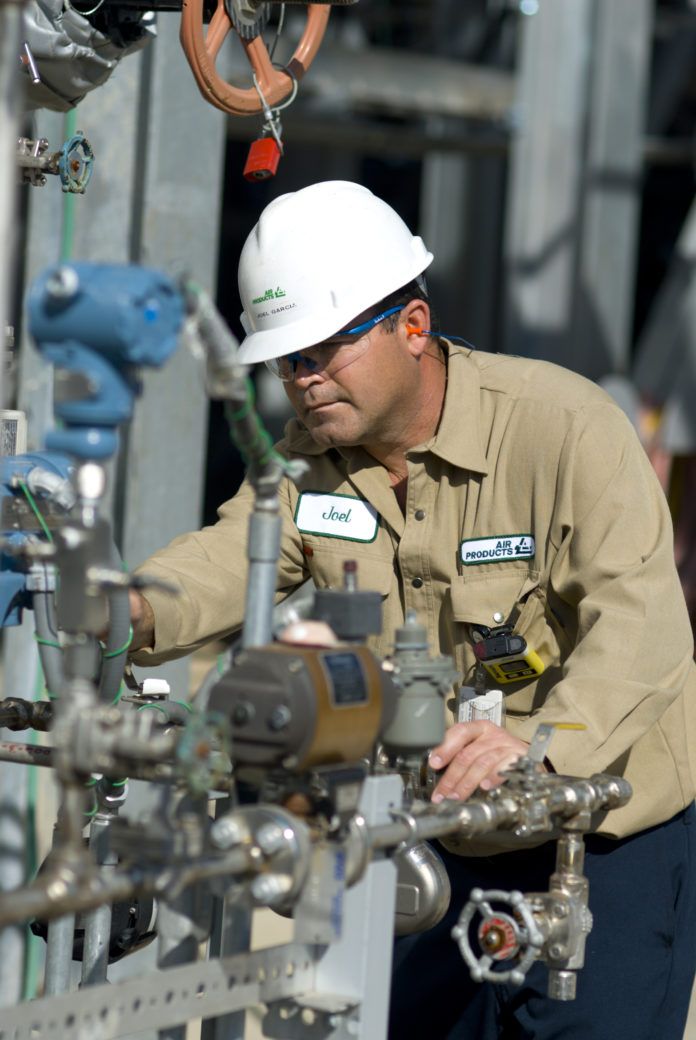 ---
Anyone in industry will tell you cost overruns are the norm rather than the exception in the dynamic world of refinery and chemical plant construction. Capital projects almost always cost more and take longer than original plans proposed.
The causes are as recognizable as they are plentiful: insufficient planning and inaccurate estimating, poor controls, ineffective management, inadequate communications, contract ambiguity, cash constraints, poor productivity and a lack of adequate skilled labor, to name a few. Although certainly not a new problem, cost overruns have taken a more serious tone following the Great Recession, and the various solutions and best practices, along with their pros and cons, have become favorite topics inside boardrooms and convention halls.
According to Independent Project Analysis Inc., more than 50% of today's megaprojects in the oil and gas, refining, chemicals, minerals, and power industries fail to meet business objectives. The problem is particularly prevalent in Louisiana. In one high-profile example, the state's largest active industrial project—Sasol's massive Lake Charles petrochemical complex—has an expected price tag that is now 25% higher than originally projected in 2014. Fortunately, at a current cost of $11 billion, Sasol says it is now on budget with a projected 2018 startup.
In Louisiana and across the Gulf, attempted solutions to the efficiency problem are plentiful, but they have varying degrees of success. Shell Chemical's Geismar plant stands out as an exception to the rule. The project, a $717 million expansion of its alpha olefins plant, is now 25% complete. The project is on schedule and on budget, and managers hope to keep it that way. Construction of a fourth AO unit (AO4) began in early 2016 to bring the total production at Shell's Geismar site to more than 1.3 million tons per year, making it the world's largest alpha olefins producer.
"Based upon where we are right now, we believe we can deliver on our earliest date in the schedule," says Shell Geismar General Manager Rhoman Hardy. "We're still on budget." Timeliness is especially important given that individual units will be brought on line as they are completed, beginning as early as this year.
Randy Mill, Shell's AO4 project manager, credits planning and contractor engagement for the project's success so far. "For us, productivity and efficiency are construction-based," Mill says. "It essentially boils down to three things—an effective pre-assembly strategy, our planning process, and the tools that we use in the background to enable efficiency."
THE LABOR SUPPLY FACTOR
While there are some shining examples of efficiency along the industrial corridor, the dismal fact is that cost overruns are running rampant, says Tony Salemme, vice president of Industrial Info Resources in Sugar Land, Texas. "Most of the major projects in the Gulf Coast are way over schedule and way over budget," Salemme adds. "That's just the bottom line facts. Nobody wants to speak to it. They don't want to be clear about the numbers. It shows up in their financial statements or in their annual reports if they're a public company."
A big part of the problem is inaccurate cost forecasting, which is exacerbated by inevitable changes in market dynamics. Salemme cites scheduling, engineering and labor issues as the primary causes. "The smart owners are more analytic, use more big data and try to quantify their timelines against labor supply," he adds. "Unfortunately, labor supply has remained static and is contracting."
Economist Loren Scott of Loren C. Scott & Associates in Baton Rouge says some companies are waiting to pull the trigger on large capital projects, in no small part due to fears of cost overruns and negative impacts on return on equity caused by rising wage rates.
"The big boom in projects is both here and in Texas, so the only way that folks like Turner Industries, Performance Contractors and Cajun Contractors can get enough people during this boom is to pay them more. That ends up impacting return on equity," Scott says. "Some of these industrial owners are reexamining their timing. They want to get on the other side of this huge increase in labor demand. In the process, maybe they'll get a break on the cost."
Of course, there's a certain level of risk in waiting too long. "You always want to be the first in line to have your product available to consumers, because once you get your foot in the door, that's way better than having to try to get your foot in the door when somebody's ahead of you," Scott adds. "They're playing a game there that's tricky."
MODULARIZATION MEETS PLANNING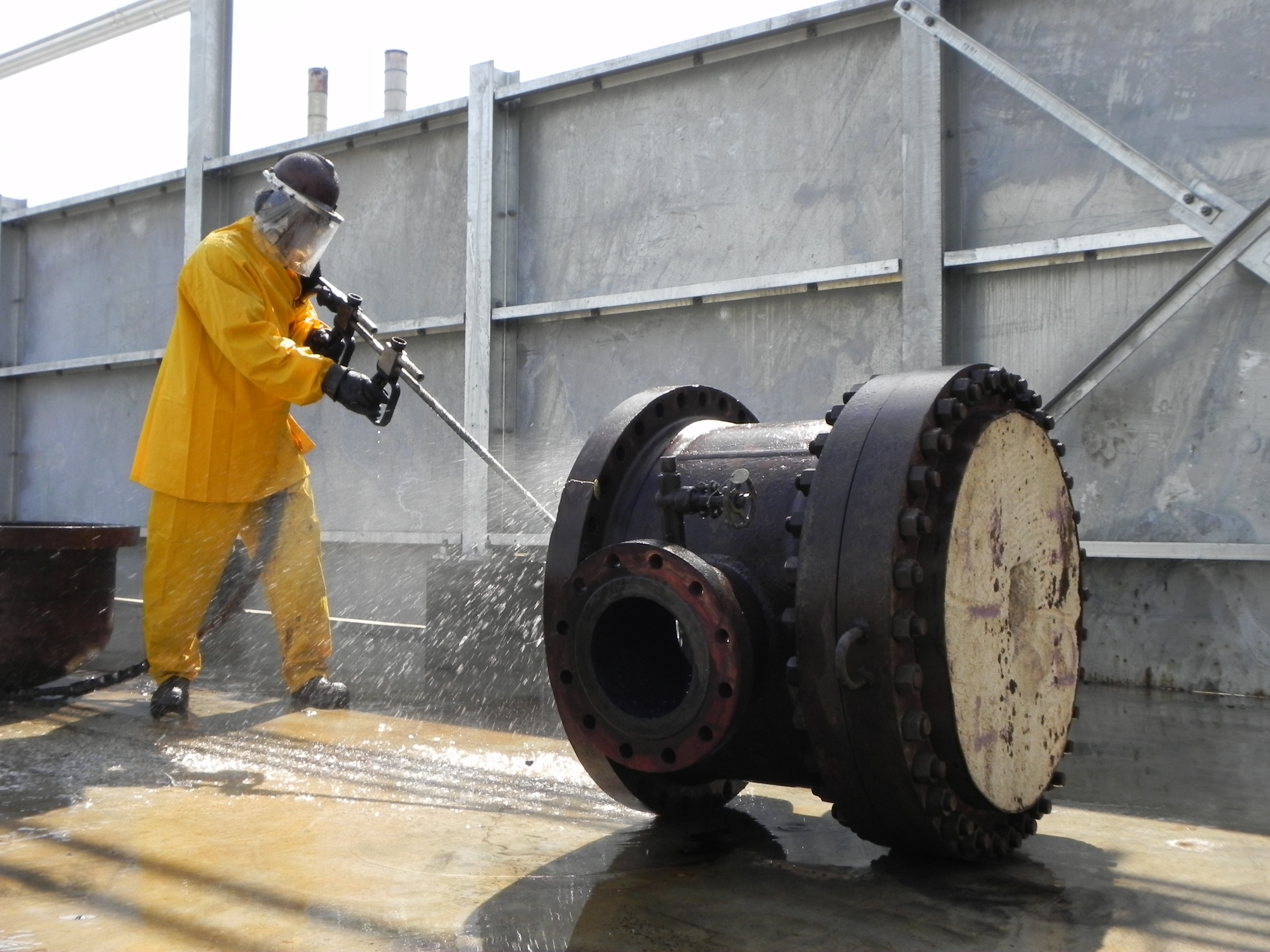 While modularization—the practice of preassembling certain plant units—is becoming more commonplace as a means of managing project efficiency, Shell's Geismar plant has found added value in building the modules onsite rather than offsite. That has been part of the plant's strategy from the beginning.
"When you have our constraints, such as the Mississippi River, getting over the levee and the overhead pipe racks inside the plant, a module strategy really simplifies your world," Mill says. While available land has given Shell the ability to build the modules on site, Mill says many plants could find available space if properly motivated. "You have enough space for a laydown yard, right? It's just about pushing yourself."
The benefits in time and cost from the onsite modularization process have been obvious, and in the end provided Shell with one prevailing advantage: stability in schedule. "Had we not done it this way, we would've added to the construction time at the back end because nothing would've progressed until the foundations were completed," he adds.
Additionally, Shell has taken a traditional 30-60-90-day planning process and adapted it to achieve a higher level of anticipation. As its name implies, a 30-60-90 analysis outlines specific activities for the coming 90 days of a project. By incorporating a greater level of detail, the modified Shell process helps minimize the unexpected.
"It's an extremely detailed schedule that we download into an Excel file, and each item within the schedule is mapped against a dozen different readiness criteria before it hits the field," Mill says. "We sit weekly and review the forecast for a month, two months or three months down the road. That way there are no surprises and we're able to pull up a lot of items within the schedule."
The project's prime contractor, Turner Industries in Baton Rouge, facilitates the planning process, in collaboration with the project team. Stevie Toups, executive vice president at Turner, compliments the forethought of Shell's site leaders, saying that one of the biggest missteps on other projects is inadequate planning.
"The most successful jobs right now are way out on the front end," Toups says. "Everybody's talking, everybody's looking, and they're saying, 'Where are the pitfalls?' 'What are the problems we're going to have?' For those projects that go well, by the time we arrive the long lead items have been ordered, and the engineering is done and tied up with a bow on it. There are always changes and there are always things that happen on the fly, but don't send us to the field with engineering 20%, 30% done."
Technology also plays a role in Shell's success. Two software programs—ConstructSim and Jovix—quickly convert 3-D models into work packages ready for the field. "When a piece of work is identified in the 30-60-90 process, and we can confirm that it's good to go, it is ultimately put into a work package that gets handed to the field," Mill explains.
HARNESSING BIG DATA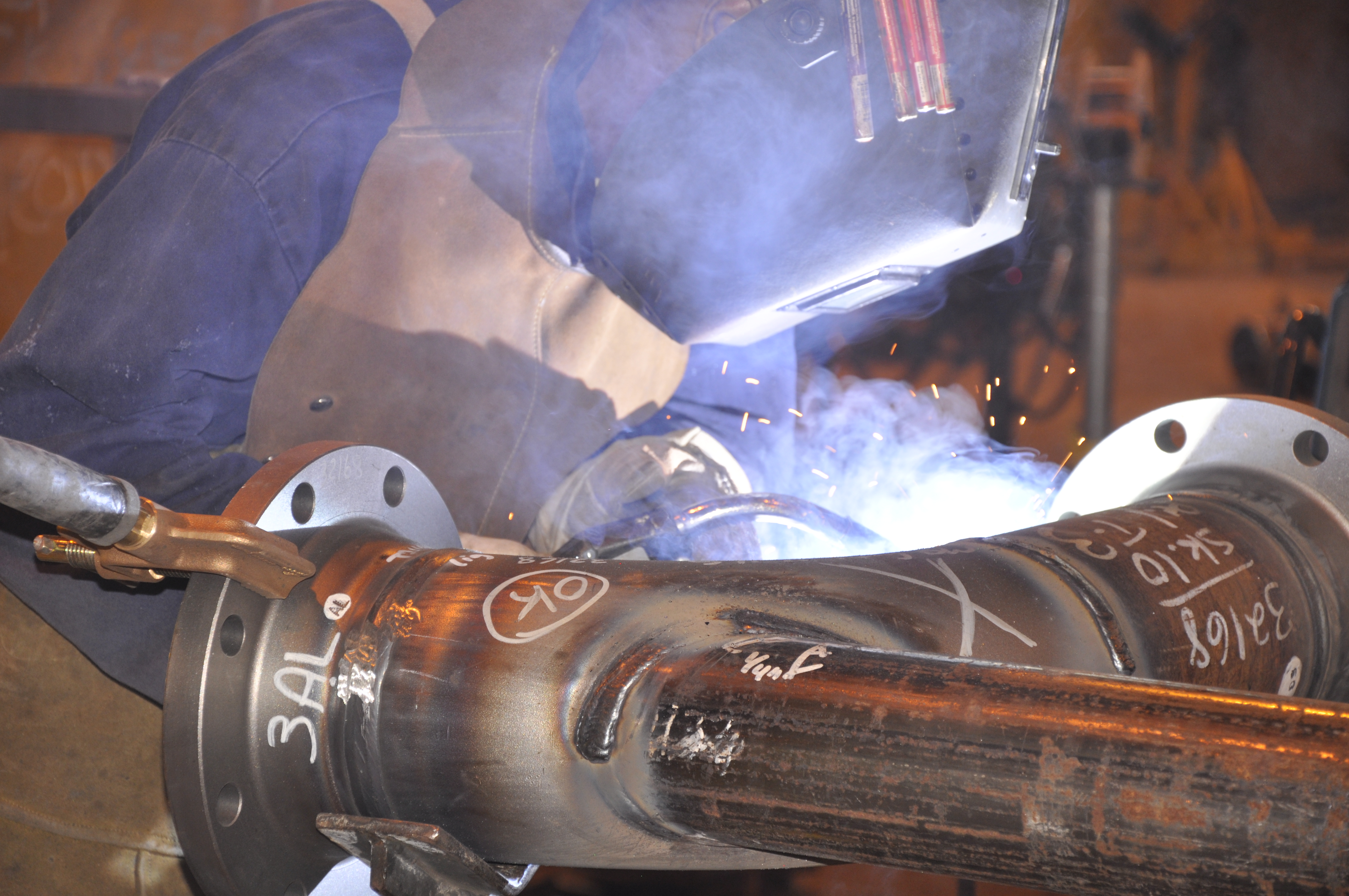 As industry grapples with cost overruns, some groups are actively searching for solutions. A trio of national construction associations is set to launch an online tool in the third quarter of 2017 to track labor productivity and address declining performance levels.
The platform aims to create an accepted methodology by which projects can be benchmarked through the commonly used online tool, Construction Labor Market Analyzer, by using productivity data from the Construction Users Roundtable and the Construction Industry Institute. The tool will allow companies to input projects into the CLMA in the planning stages and track productivity over the entire life cycle, providing a forward-looking view and a simplified productivity score over chosen periods.
Daniel Groves, CEO at CLMA, says it became apparent that a tool was needed to augment existing capabilities. "We had a conversation with an owner recently who said, 'We've gotten to the point where we're happy when we have a productivity factor of two, which is 50% productive.' There's a high degree of motivation to try to address this productivity challenge and get it improved.
"This tool is top down. We want to know at a high level about your productivity performance. The goal is to build a database that we will use for creating a metric in the marketplace against which owners can benchmark their project. That way, they can identify the adjustments that need to be made along the way to get back on track."
Closer to home, the Alliance Safety Council in Baton Rouge is promoting a tool called eTracker, which allows users to pinpoint concerns and issues that are impacting productivity. The product enables owners to solve issues and leverage those solutions throughout the project. The results can then be used on other projects to address similar issues, thereby maximizing its value.
More specifically, eTracker dynamically discovers issues and concerns related to both productivity and safety, provides timely information on existing issues to encourage collaboration and expedite meaningful solutions, leverages solutions throughout a specific project (as well as others) to multiply the value, and recognizes and rewards managers and workers who bring new ideas and innovation to the forefront.
The product is developed jointly by the council's productivity partner, John W. Toups of Thibodaux, and a private developer. Alliance Safety Council President/CEO Kathy Trahan says she is working to pilot the system with interested member contractors. The partnership between the safety council and eTracker can offer an online service that could allow small and large companies to re-energize the workforce, reduce costs, increase quality, and safely meet and exceed both schedule and budget.
Turner Industries, in a move toward vertical integration, expanded its portfolio to include information and data management as a way to manage efficiency at industrial sites. Its Integrated Solutions Group creates mobile process safety software solutions to manage procedures, process limits and rounds. By
assisting in the capture, development, re-engineering, cleanup and standardization of the clients' processes, Integrated Solutions Group tools provide users with more effective field data and increase the efficiency of the work site.
"Everybody talks about big data," Toups says. "Well, this is harnessing the data that's right there in front of you, right at your site. Obviously, any data you can gather on the operation of a unit is something that is going to make you more efficient. Any data you can gather from these units and these operating machines helps you. 'Do I need to replace that unit?' 'Does it need to be included in this round?'"
AN ACADEMIC APPROACH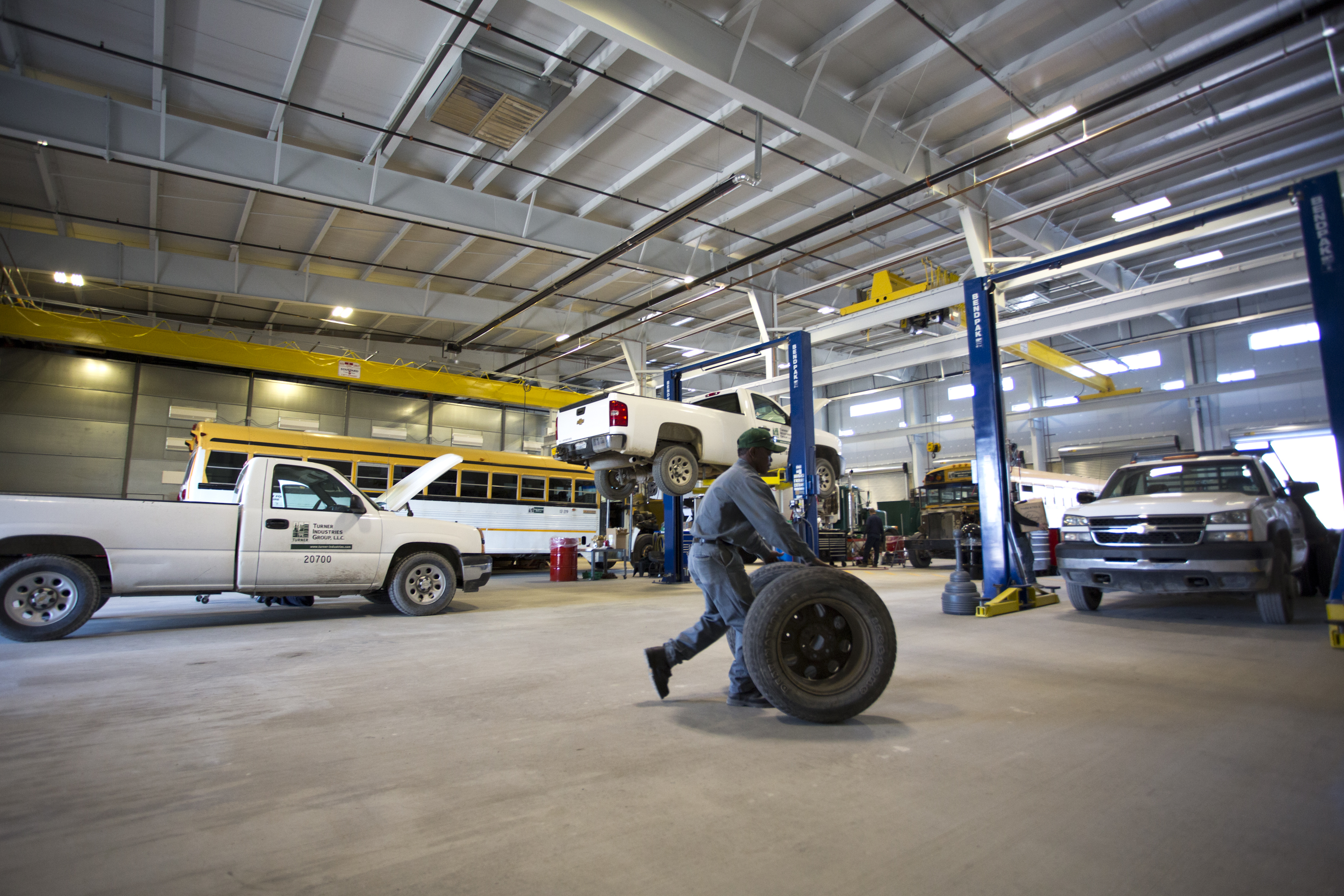 Industrial efficiency is being tracked at the university level as well. The U.S. Department of Energy recently designated the LSU Industrial Assessment Center as one of 28 IAC centers in the U.S. As such, the program provides free industrial assessments on energy efficiency, productivity, sustainability and competitiveness to small and medium‐sized manufacturers across Louisiana (annual sales below $100 million or fewer than 500 employees at a plant site).
An LSU IAC team consisting of faculty and students has already begun evaluating plant sites, and in the process is providing plant managers with recommendations for reducing energy use, lowering production costs and other improvements. For each recommendation, a detailed analysis is provided on its initial implementation cost and expected payback period.
Rebecca Harris, business manager for the LSU IAC, is responsible for coordinating the assessments. "We are functioning as a full-service program where we highlight areas that companies should consider changing or improving in order to see some cost savings and protect their business," Harris says. "We also look at things like productivity and waste. We even look at some cybersecurity issues, which is a hot topic right now."
The program is affiliated with The Louisiana Chemical Manufacturing Initiative, a specialized community that received designation from the federal government as an IMCP (Investing in Manufacturing Communities Partnership). "A lot of our partners within the LCMI have been interested in participating in this program," she adds.
Although the LSU IAC is new, several assessments have already been completed, with a goal of 17 to 20 assessments through the end of the year. "We are training engineering students at LSU to work with our faculty to go out into these facilities and perform these assessments. We are trying to communicate that not only are they getting these assessments for no cost, but they are contributing to the education of 10 engineering students at LSU.
"As a result of this, we would like to see them implement these recommendations. We want them to see the value in reducing their costs. That's what we like to see at the end of an assessment process."
An IAC database is available through the Department of Energy, where recommendations are documented for future reference. LSU will receive about $1.5 million over five years in the form of cooperative agreements.
PEOPLE FIRST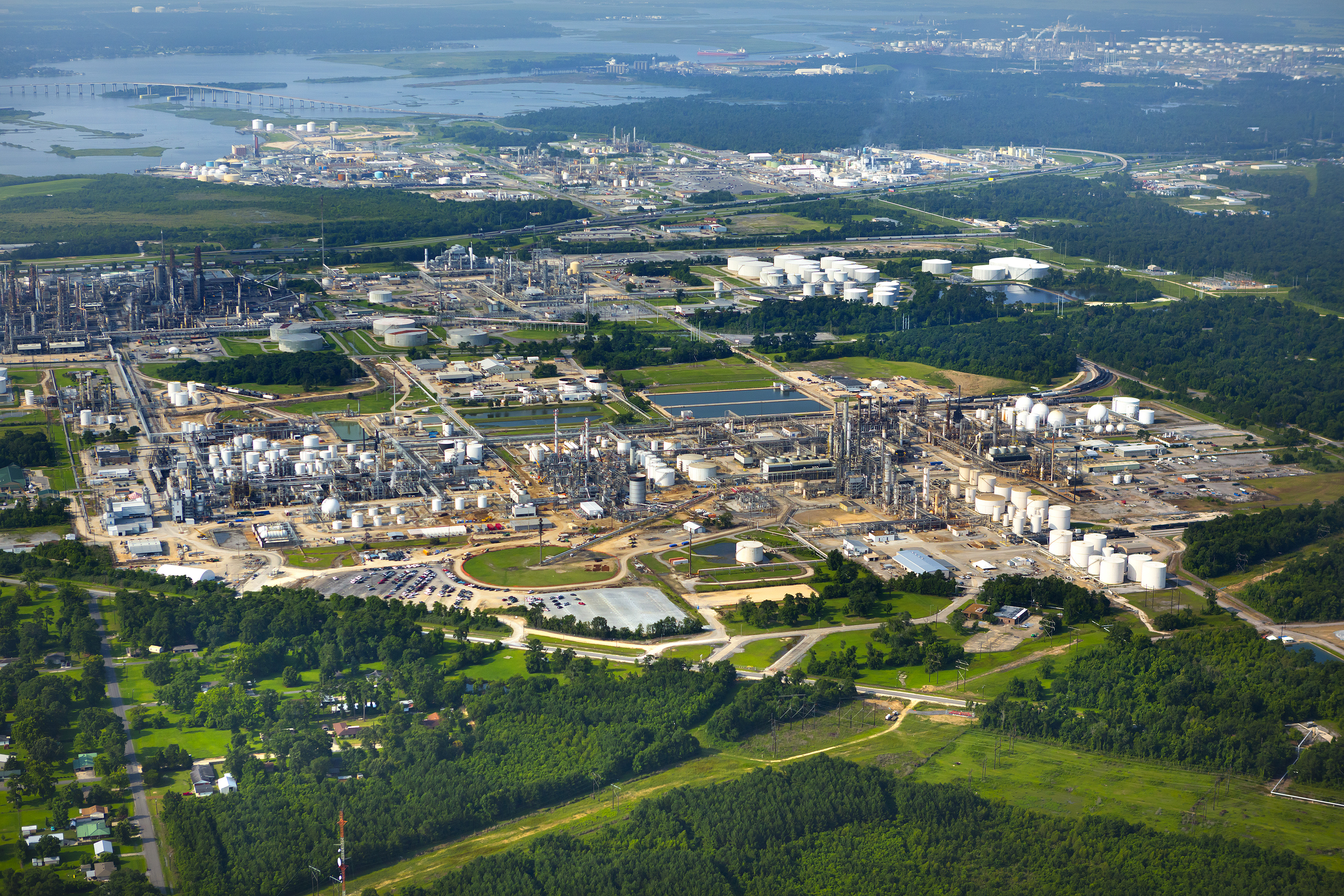 No matter the process or methodology used to corral costs or improve efficiency, Shell Geismar site leaders feel that none of it would be effective without employee engagement.
"We believe that by taking care of people the way you should, people will take care of you," says Shell's Hardy. "This is demonstrated in both tangible and intangible ways."
At its AO site, Shell constructed an air-conditioned facility, complete with more than 30 televisions and free Wi-Fi. "It's a nice facility for all of our craftworkers to eat lunch, have safety meetings, etc. It also serves as a tangible way to show them, 'We care about you. You're not just somebody that's going to come in here and do a job and then leave, and nobody ever thinks twice about it.' "
Shell also conveys the "people first" concept in other ways, primarily in how it treats and communicates with employees and contractors.
"We tell them about our successes and we tell them about our failures, and make them all part of the process," Hardy says. "The bottom line is we want them to be a part of what we're doing here because, quite frankly, they are. We want to treat them as such."
---
This article was originally published in the second quarter 2017 edition of 10/12 Industry Report.