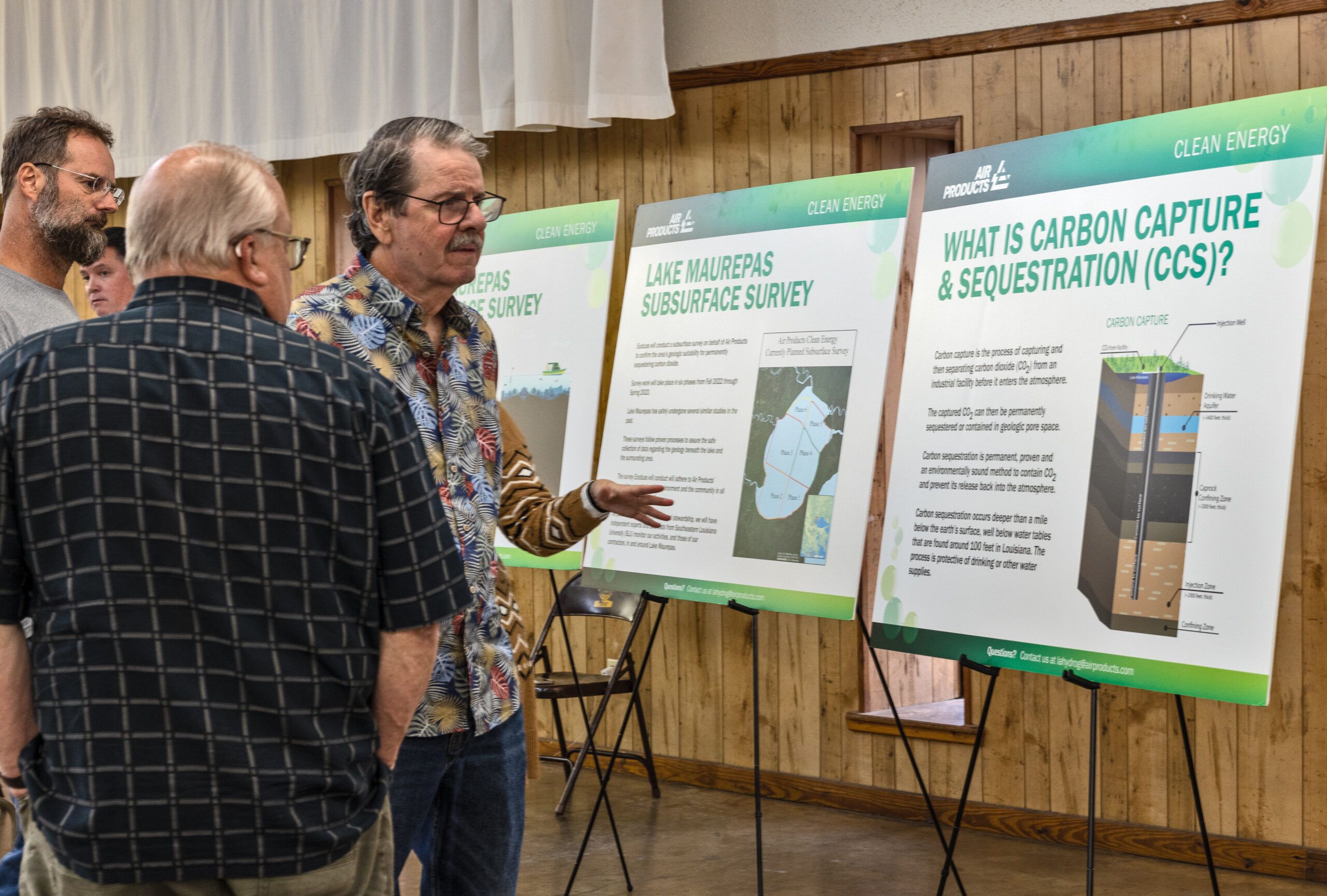 Southeast Louisiana residents say Lake Maurepas is one of the last remaining unspoiled waterways in the state, and they're begging state officials to stop Air Products from building a series of wells and pipelines for its carbon capture project, reports Louisiana Illuminator.
Several residents and elected officials traveled to Baton Rouge on Wednesday evening for a Department of Natural Resources hearing on one of the initial phases of the project—the construction of a second test well that would allow the company to continue seismic testing of the geology below the lake. The agency is collecting public comments as it considers approval of Air Products' test well permit.
Air Products has plans for a $4.5 billion hydrogen manufacturing complex in Ascension Parish that would use carbon capture technology to capture emissions and pipe the gas about a mile below the lakebed. The company constructed its first test well earlier this year and performed seismic testing to map the geological formations under the lake.
In December, the state's natural resources agency approved the first test well permit despite public opposition. The Livingston Parish Council also attempted to stop Air Products from moving forward its proposal to store carbon beneath the lake but was ultimately overruled by a federal judge.
Carbon capture has been posed as a solution to the air pollution caused by Louisiana's booming petrochemical industry, though critics characterize the technology as new and untested on a large scale. Read the full story from Louisiana Illuminator.