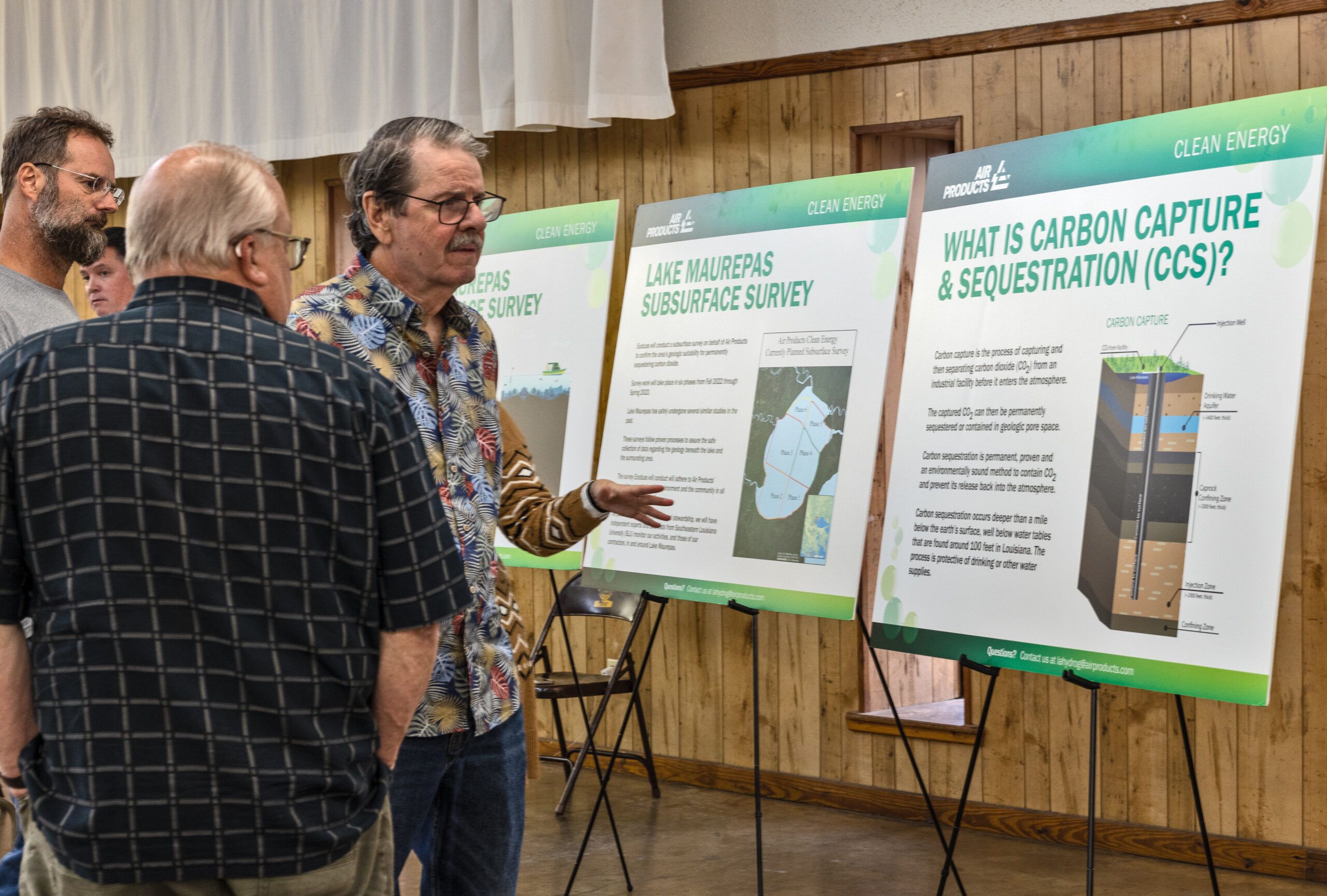 Permitting delays aren't the only thing standing in the way of CCUS investments.
"Our industry needs to do better at educating the public about the safety aspects of the CCUS industry, as well as its importance," acknowledges C. Blake Phillips, senior manager of carbon solutions at Dallas-based EnLink says. "Louisiana can be a place where products are manufactured with a low carbon intensity. We need to ensure that people understand and trust this industry and know that it can be done safely and reliably.
"The skillset needed to make that happen has existed in Louisiana for decades."
RELATED STORY
Carbon Conundrum: Permitting delays and emerging
community battlegrounds are slowing the 'gold rush' for capture, usage and storage
Unfortunately, public concerns have already led to delays. In Livingston Parish, Air Products was initially blocked from initiating its Class 5 injection wells at Lake Maurepas by the parish government body, but later cleared by a federal judge.
Air Products had sued Livingston Parish's government in October for adopting a 12-month moratorium on the injection wells—which are used to inject non-hazardous materials underground—and detonation of charges for seismic testing, despite the company having received permits from state agencies to perform both in Lake Maurepas within the parish's bounds.
The project was the subject of controversy for the better part of 2022. Those opposed to the Air Products project also expressed fears on how carbon capture and sequestration could affect Lake Maurepas' wildlife and recreational boating industry.
Seismic testing in the lake began in December and will run through the spring. The two Class 5 injection wells slated for this project will be built within the bounds of Livingston and St. John parishes to collect geotechnical data for the company. Ultimately, Air Products plans to open a $4.5 billion hydrogen manufacturing complex in Ascension Parish by 2026 that would store its carbon output a mile beneath Lake Maurepas.
"We are pleased with the ruling, and we remain committed to continuing to share information with all local parish councils, elected and regulatory officials and local residents about Air Products' clean energy project and its environmental and economic benefits, and employment opportunities," say Art George, Air Products' communications director, in a statement.
There are other battle lines being drawn at the legislative level. Most recently, Rep. Robby Carter, D-Amite, pre-filed a bill for the upcoming 2023 Louisiana legislative session that would remove eminent domain rights given to private companies 14 years ago allowing them to seize private property for carbon pipelines.
For Carter, whose district includes East Feliciana, St. Helena and Tangipahoa parishes —where some of the carbon capture projects have been proposed—the issue isn't just about property rights. Carter is concerned about the safety of the process and has questions about the projects' energy and water usage, among other things.
Still, there are plenty of CCUS proponents at the state level. The first year of Louisiana's Climate Action Plan to reduce greenhouse gas emissions to net zero by 2050 was marked by industry commitments to spend billions on facilities to help the state meet that goal, according to a report approved in February by Gov. John Bel Edwards' Climate Initiatives Task Force.
A portion of the more than $21 billion in new or expanded industrial projects will go toward the creation of carbon capture and storage facilities.