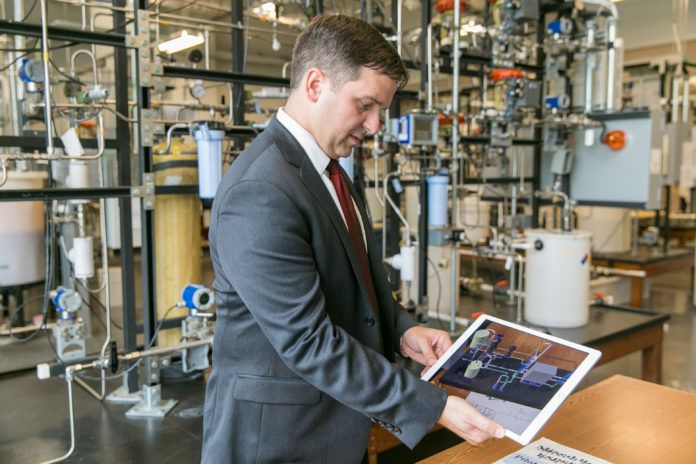 The drive to blaze new virtual trails in the world of industrial training is not restricted to Silicon Valley. There have been some recent Louisiana-based successes in creating cell phone- and computer-based mechanisms that can entice, retain and entertain the new generation of worker.
Faculty at SOWELA Technical Community College in Lake Charles, River Parishes Community College in Gonzales and Fletcher Technical Community College in Schriever are all developing gaming- or enhanced reality-oriented products that have marketable potential in the private world.
David Lafargue, dean of SOWELA's School of Industrial Technology, is in the final stages of creating "SOWELA's Mixed Reality Experience," an application that can be easily accessed by cell phone or tablet.
He says selecting a platform for the technology was a no brainer. After all, students are already utilizing their cell phones multiple times per hour—much more than a computer. "The key to good, successful technology is incorporating it into daily usage," he says. "I also wanted to increase engagement, motivation and self-efficacy (belief in your own ability to perform a task). This taps into all three of those."
Read more about how Louisiana pioneers are fusing high tech with low tech to teach today's worker.