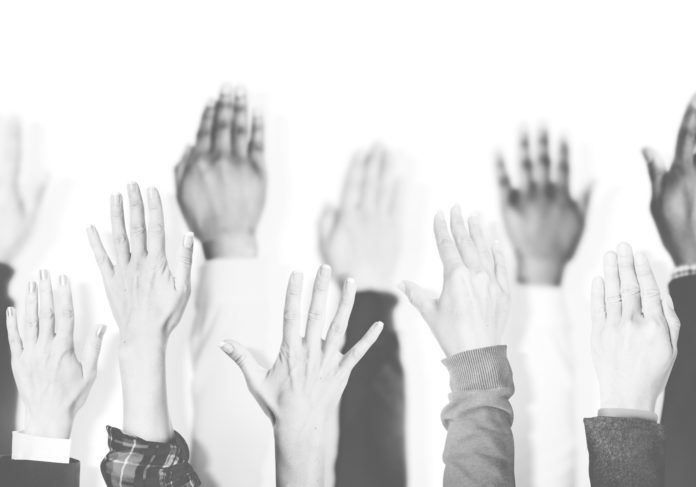 In their myriad forms, diversity programs aimed at removing workplace obstacles to women, minorities and other groups are proliferating across the industrial landscape. While the benefits for these groups are obvious, some corporate dividends are also coming into focus—lower attrition rates, higher job satisfaction and productivity, and improved market share.
According to the 2018 World Economic Forum, 48% of companies in the U.S. with more diversity at the senior management level improved their market share over the previous year, while only 33% of companies with less diverse management reported similar growth. And in the American Petroleum Institute's Oil and Gas Career Guide, the group predicts that 40% of the nearly 2 million industrial job opportunities in the coming decades will be held by women, African Americans or Hispanics.
To gauge the effectiveness of local diversity programs, 10/12 Industry Report recently gathered comments from state and regional leaders who are on the "front lines" of diversity efforts in their respective organizations. Some of the remarks were derived from panel discussions at the 2018 Downstream Petrochemical Conference in Galveston and the Louisiana Oil & Gas Association's fall 2018 meeting in Lafayette.
Following are their comments.
Have you ever been discouraged by circumstances in the work environment based upon your gender or race?


"I've been with BP for over 28 years and there have certainly been events over that time that have been discouraging. I often describe my career as a great adventure, as I've had the chance to work in many areas of our company. Over those many roles, there have been occasions when people have said that I only got the job because I'm a minority. That can be discouraging, but I've found that the best way to deal with that is to just be really good at your job. Eventually, the noise stops."
Ray Dempsey, chief diversity officer, BP America Inc., Houston


"As a woman, you don't want to walk around with a chip on your shoulder—just let your work send the message that you are competent and capable. Still, there are times when you may feel like you're being treated differently because you are a woman, and want to stand up and point out, 'Well, you treated this person differently and I think I performed just as well. So can we at least have the conversation?'"
Decie Autin, vice president – project manager,
ExxonMobil, Baton Rouge


"Like many women in industry, I have encountered initial skepticism and lower pay rates for similar positions. However, I have also risen above and pushed forward regardless of initial circumstances. I have been lucky to have had advocates, both male and female, who have worked to eliminate bias and pave the way for gender parity."
Lindsey All, manager of marketing, programs and business development, Women's Business Enterprise National Council,
Baton Rouge
---
What are the leading obstacles to diversifying?
"There is a lack of open competition for work within the industry. Women- and minority-owned companies often have a harder time getting a seat at the table to compete for top opportunities."
Lindsey All


"The first [barrier] is awareness. Most of the careers available in the industry are not widely publicized. In fact, study after study shows that women and minorities are unaware of the opportunities the industry affords. The second is cultural. The nature of the work requires specific workwear and nontraditional schedules, which would suggest women are at a disadvantage."
Katie Mehnert, CEO/Founder, Pink Petro, Houston
"Leadership is critical. If the CEO of the company is supportive of inclusion and diversity, then 80%-90% of the management is supportive of it. And so, if this isn't being led from the top, then it isn't going to work within the company."
Decie Autin
---
Are you seeing progress to diversifying workforce in the industrial sector?
"The energy industry has been tackling diversity and inclusion for decades, but it has been prioritized and re-prioritized due to economic cycles. Now, the industry is stepping up its efforts significantly as the war for talent has become real tight across all industries. It's not a war for talent inside oil and gas. The war is with other industries: technology, finance, medicine."
Katie Mehnert
"There is a growing awareness of the real value created by a more diverse workforce, and there is a realization that changing workforce demographics requires a sharper focus on women and minorities. At BP, there is a very clear focus on building and maintaining an inclusive culture that will enable more effective attraction, development and retention."
Ray Dempsey
---
What are your company's long- or near-term goals for greater diversity?
"BP has a global diversity and inclusion ambition that frames our expectations of progress. There are several components of [this] covering strategy, leadership, capability, culture and improvement. There are also very specific elements related to women in senior roles and for representation of U.S. minorities in our workforce. As chief diversity officer, I lead a team that focuses not just on workforce diversity, but also supplier diversity, national strategic relationships, and our global philanthropy through the BP Foundation."
Ray Dempsey
"WBENC's mission is to fuel economic growth globally by identifying, certifying and facilitating the development of women-owned businesses. WBENC is in the middle of a four-year commitment to provide the Energy Executive Program to WBEs annually that will directly impact 120 women business owners working in or seeking to do business in the energy industry."
Lindsey All
---
What remains to be done?


"I'm leading a STEM effort in the Legislature, looking at the workforce needs in our state and the educational components that we need to put into place to deliver that workforce. A big part of that is making people aware of the opportunities. Industrial owners are getting better at supporting STEM in our school system to encourage women."
State Sen. Sharon Hewitt, Slidell


"I think just showing them how you can make a career in this industry is crucial. That way you make it personal to them. While I have a career that's not necessarily traditional, I think it makes a job in an industrial setting more attractive to younger women."
Jaime Glas, founder and owner,
HauteWork Flame Resistant Clothing, Baton Rouge


"I think as employers we need to get involved at the college level. We need to put ourselves out there and get more women in our industry. I think every company has key women, so we need to make them more visible. That would encourage more women to join our industry."
Jessica Roger, vice president – administration,
Wellsite Fishing & Rental Services LLC, Broussard


"I would challenge you to look at your own house to see how many females are employed. More importantly, what is the diversity of your makeup of employees right now? Is it fair? There are universities that definitely have more females in geology, petroleum land management and engineering now more than ever before. So give some consideration to that when you're hiring someone. Take a look at that short list and ask, 'Do I have the right diversity?'"
Felicia Frederick, state government affairs,
Chevron USA, New Orleans