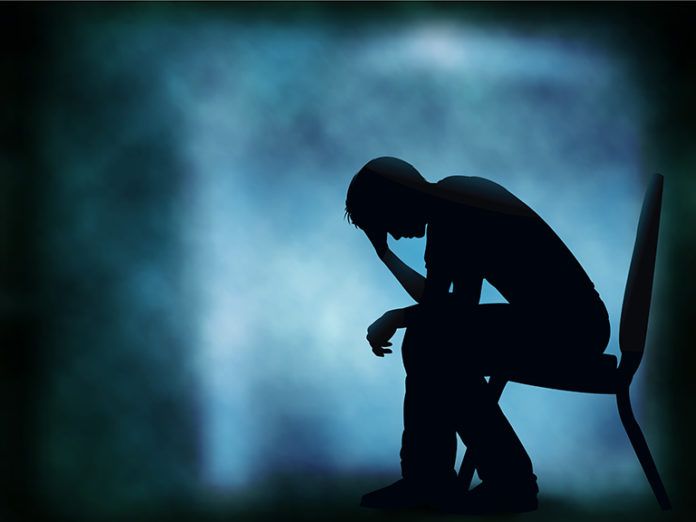 ---
For an industrial contractor like Turner Industries, safety is paramount. But ensuring safety takes more than sound equipment and well-trained workers.
People with mental health issues like depression or substance abuse can lose their focus on the job site, putting themselves and their co-workers in jeopardy, says Dan Burke, Turner's director of corporate benefits. So in January of 2014 the company put in place an employee assistance program to help its workers address potential issues before those issues get out of hand. Such programs are becoming more commonplace, providers say, although many employees aren't taking full advantage of them.
Turner employees have access to five free visits with a counselor per year, Burke says. The EAP also provides "critical incident support." If there's a serious and potentially traumatic accident, the provider sends a professional to talk with anyone who witnessed it or was involved.
Despite the company's efforts to promote it, Burke says, the program is underutilized. Turner's workers are spread out at various job sites across the region, so it's hard to get materials describing the program into everyone's hands.
But he suspects culture also plays a role.
"In the industrial construction business, there may be a stigma attached to making use of mental health counseling," Burke says. While the program is completely confidential, "there's a macho culture that may prevent folks from making use of the services."
Turner and many of its workers are based in the Baton Rouge area, which suffered devastating floods in August. But even a historic catastrophe didn't lead to an uptick in Turner's EAP usage.
Burke hopes to get workers to take better advantage of the mental health and wellness programs available to them by establishing the connection to safety performance, which is already ingrained in the corporate culture.
"If you can make the correlation between health and wellness, mental wellness and safety, you can really have a bigger impact," he says.
BASF maintains a "very robust" EAP, says Al Bailie, HR director for the company's Capital Region plants. It's part of the company's "holistic approach" to help employees meet their physical, mental and emotional needs.
BASF also brought in additional resources to help employees deal with mental health issues potentially brought on by last year's flood. As the company learned which employees were affected, BASF offered to set them up with a counselor. The company also brought counselors to the worksites to meet with employees and help managers and supervisors recognize when employees were having issues.
Fatigue was an obvious concern, given that some people were spending their off hours gutting their homes. BASF also hosted an "information fair," featuring representatives of FEMA, the state and other organizations, where employees and their families could get their questions answered, hopefully alleviating the stress that goes along with confusion.
"We saw all levels of the organization and all backgrounds of the organization utilizing the services," Bailie says. "Even types of folks who traditionally may not have accessed these types of services I think were very appreciative of the opportunity to take advantage of them."

A HIGH-RISK PROFESSION
Major depressive disorder affects about 16 million Americans and costs the economy about $210.5 billion a year, according to a study reported by the Partnership for Workplace Mental Health. Almost half of those costs are associated with workplace impacts such as absenteeism and lost productivity.
About 40,000 suicides were reported in the United States in 2012, making it the 10th-leading reported cause of death among people 16 or older, according to the Centers for Disease Control, which says the suicide rate among that age group increased 21.1% from 2000 to 2012. A CDC survey of 17 states found that people who work in "construction and extraction" accounted for the largest percentage of suicides (10.8%), while the occupation had the second-highest rate of suicides per 100,000 people (53.3).
"Construction workers might be at higher risk [of suicide] because of financial and interpersonal concerns related to lack of steady employment, and fragmented community or isolation," the CDC says.
Most people who suffer from temporary mental health issues will never have major depression or consider suicide. Steve Bayliss, client liaison with EAP provider Hidalgo Health Associates, doesn't even like to use the term "mental health"—partly because it doesn't cover the full range of services his program offers and partly because of the stigma associated with the term.
"When [people] say, 'mental health,' you think 'they're crazy,' " he says. "Occupational stress, anxiety, we're all dealing with that every single day, [and] these things can make you sick."
Bayliss says the forerunners of today's EAPs were established during the 1970s by companies such as DuPont that wanted to address drug and alcohol issues among their workers. But it basically consisted of a reformed alcoholic who had an office on site where employees could pop in and have a talk, which obviously doesn't provide much privacy.
Today's EAPs stress confidentiality and offer a wide variety of different services along with mental health counseling, including smoking cessation and other wellness programs and even legal advice. Insurance brokers and human resources consultants can help business owners and executives sort through their options.
There are three main ways employees get connected with an EAP. Many simply call a toll-free number provided on a company brochure. The person on the other end should be able to refer callers to certified counselors in their area. An employee might also be referred informally by a co-worker or manager.
Or a supervisor who has noticed a problem with an employee's work productivity might make a formal referral. An employee can't be fired for refusing to utilize the EAP, Bayliss says, but they can be fired for not doing their jobs.
Leslie Austin of HR Solutions, a human resource consulting firm in Baton Rouge, says such programs often are underused. Employees may not even know free help is available, and older workers may be more reticent to use counseling than younger ones. Bayliss says heavily male and blue collar workplaces also may be slow to embrace EAPs.
But Jeff Davis, an employee assistance program account executive with New Directions Behavioral Health, says one of his clients, an industrial manufacturer with a 92% male workforce, has a usage rate about three times higher than average.
And that's not because they have three times as many problems as the average company, he says.
"This organization has made the EAP part of their culture," Davis says. "They pushed the EAP from the top down, and they trained their managers on identification of a troubled employee, what that looks like, and how to have that conversation."
When dealing with macho cultures, Davis turns the tough-guy aversion to seeking help on its head. Staying stuck in a rut, afraid to try something different, is a sign of weakness, he argues, while it takes strength and courage to change course.
"You want to, as a leader and a company, really promote a culture where people understand that this is a [company] benefit and this is OK," Austin says. "I always say: Life happens."
---
Originally published in the first quarter 2017 edition of 10/12 Industry Report.