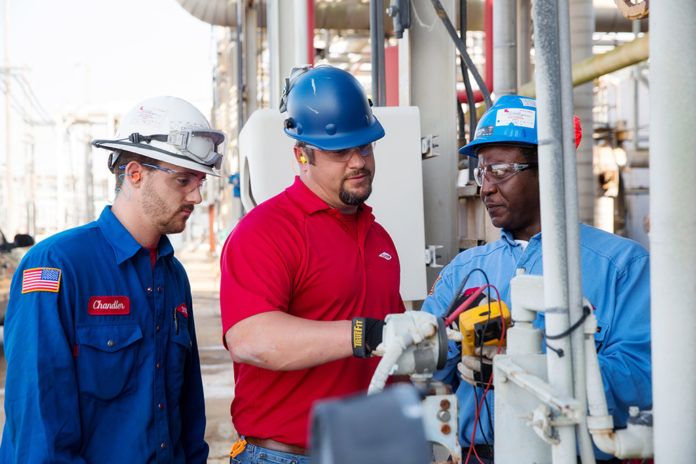 ---
Sixteen years ago, Spencer Coxe started as a machinist in ExxonMobil's apprenticeship program. For four years, Coxe balanced classroom work with on-the-job training. When he completed the program, he had earned a certificate as a first-class machinist from the State of Louisiana. He also earned a permanent position working for ExxonMobil, where today Coxe works as a first-line supervisor and also mentors current apprentices at the company.
"I thought I knew everything about machine work before I came here," Coxe says. "What I learned in the apprenticeship program really opened my eyes to safety, working with different types of equipment and working with different supervisors."
Yet, it is not just Coxe who benefited from his time as an apprentice—ExxonMobil did, too.
Industrial companies providing apprenticeships, internships, co-ops and other workforce-development programs reap immense benefits. For many businesses, including in south Louisiana, these initiatives are critical for ensuring the company, as well as industry overall, stays globally competitive by developing a skilled workforce.
As IndustryWeek reports, President Donald Trump would seem to agree. He publicly announced he wants to ramp up the number of apprenticeships in the United States from 500,000 to 5 million. And he's promising money to back up the idea—with $200 million, to be exact, more than the $90 million the Obama administration allocated for the effort.
"Trump specifically mentioned manufacturing apprenticeships in his executive order on apprenticeship expansion, issued in June," IndustryWeek notes. "It's an order that has potential, say workforce leaders in manufacturing, but lacks meaningful details. … The big questions: Where will the extra funding come from, as the White House budget proposal slashes Department of Labor funds by 21%? And which regulations will be changed or eliminated, as Trump promised, to make apprenticeship programs more accessible and user-friendly for real-world employers?"
While there is talk of creating new federal incentives for apprenticeship programs, large manufacturers like ExxonMobil and Dow are already moving the needle on their own.
DIFFERENT FLAVOR OF HIRING
"[These programs] deepen the pipeline," explains Shawn Loachridge, human resources leader with The Dow Chemical Company. "They all tie together when we talk about workforce sustainability and the sustainability of our operations."
Dow has been an industry leader when it comes to apprenticeship programs. In 2014, Dow, along with Alcoa and Siemens, produced the Employer's Playbook for Building an Apprenticeship Program. Then, in 2015, Dow launched a pilot program for its U.S. Apprenticeship Program. A year later, the program expanded to Louisiana, with apprenticeships at the company's facilities in Plaquemine and Hahnville. Earlier this year, Dow's apprenticeship program became fully registered with the U.S. Department of Labor.
Dow's program is aimed at people interested in pursuing careers as instrument electrical technicians, process technicians or millwrights. Dow targets recent high school graduates, military veterans and mid-career professionals. Applicants with more than 30 hours of college credit are not eligible for the apprenticeship program.
"It's a different flavor of hiring—we're not looking for experience," Loachridge says. "We're looking for individuals who have initiative, a passion to learn and the core values we look for as a company."
The three-year program includes curriculum-based training and workplace training. For the education part, Dow formally partnered with the Louisiana Community and Technical College System through an MOU. Dow works closely with LCTCS to ensure the curriculum meets industry's needs. As part of the program, Dow requires each apprentice to achieve a two-year associate degree in a particular craft.
Apprentices work in the classroom, on the job or a combination of the two for 40 hours a week. The school/work split changes every semester and varies with each individual, depending on their experience, says Janet Alvarez, Dow's apprenticeship program manager for the U.S. The two parts are intricately linked. "If they are learning about pumps at school, we set them up to see that on the job," she explains.
Once accepted into the program, the apprentice is assigned a mentor, providing an immediate connection within the company. "They're getting hands-on experience from someone who is working in the field. It directly ties the education side to the actual practical side," Loachridge says.
The company pays for all education costs—tuition, books and equipment—while also paying the apprentice a salary. "That work-hour credit for time in class is a highlight to the Dow program," Alvarez says. "It's imperative for success. We want our apprentices to fully focus on the curriculum and the on-the-job training."
Dow offers its apprenticeship program across seven sites in four states, with expectations to reach about 140 individuals in the program overall by year end. At Dow's two Louisiana sites, about 20 apprentices are currently in the program. Loachridge notes the company intends to expand the program at both Louisiana sites.
LONG-TERM INVESTMENT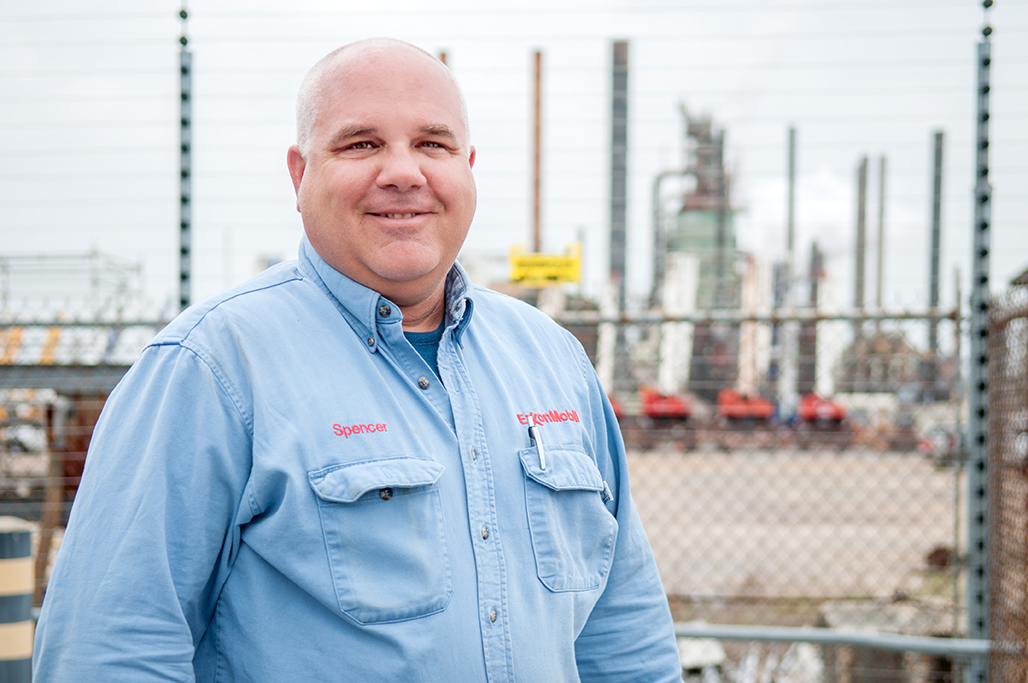 While the program stops short of guaranteeing a job, that is essentially its purpose.
"We will preferentially consider applicants for full-time openings," Alvarez says. Indeed, the offer accepting them into Dow's apprenticeship program requires the apprentice to commit to work for Dow. "Our vision is this is a long-term career," she says.
Adds Loachridge: "Apprentices must maintain a certain GPA, complete the program and demonstrate mastery of particular skills. If you do these things and uphold your end of the bargain, we will have a role for you."
Alvarez says for Dow, which also offers internships and other workforce development initiatives, the apprenticeship program is an investment in the company's long-term growth and success.
"We're looking for highly skilled, highly trained people to fill critical roles with the company," she says. "We need good people to run our plants—that's how we stay safe. We saw there was a gap, so Dow stepped up."
Other companies with a presence in south Louisiana have done the same.
At ExxonMobil, apprentices start out in the classroom, getting orientation on basic safety and taking courses such as basic math, physics and relevant subjects, like hydrocarbons. After the classroom experience, they move to six months of off-shift, hands-on work in machine shops, where they learn to run equipment and manufacture parts.
"They're running every piece of equipment in our machine shop, every working part of a pump," Coxe says.
Apprentices rotate every three months between the refinery and chemical plant, giving them experience in all facets of the Louisiana operations. Across ExxonMobil's four sites in Louisiana, the company typically hires about 15 to 20 apprentices a year in the mechanical side and about 30 to 35 in the operations side.
MYRIAD BENEFITS
According to the Louisiana Workforce Commission, employers benefit from administering a well-planned apprenticeship in myriad ways, including attracting adequate numbers of highly qualified applicants, increasing productivity, reducing the cost of training, enhancing the problem-solving skills and versatility of craft workers, and developing a more committed workforce.
One benefit that companies value is the opportunity to provide safety training. "From the start, we instill safety in them, so we can ensure our safety culture is in every move they make," says Coxe. "By going through the apprenticeship program, the company knows you have been given the tools to safely and effectively do your job."
Apprenticeship programs are just one piece of a broader workforce-development strategy. BASF, for example, has a variety of programs intended to ensure a sustainable workforce well into the future.
BASF offers an 18-month professional development program for recent university graduates. Aimed at developing future engineers, the program—similar to an apprenticeship program—involves rotating through several different roles and several sites at BASF.
"They are stepping into their first full-time job after coming out of school, so our professional development program offers them a nice transition," says Tom Yura, senior vice president and general manager of BASF's Geismar site. "They get to try different roles, look at different sites and be mentored, all while starting to develop themselves professionally." About 40 people participate in BASF's professional development program each year.
Meanwhile, internships—available to students still pursuing two-year degrees through community colleges—"allow them to start testing what kind of career they want," Yura points out. For example, electrical instrumentation technician interns get practical experience to complement their studies.
"They work with instruments and get called out at night," Yura says. "This helps them think about, 'How do I feel about working at night? How do I feel about climbing a high ladder?' If it's something they want to pursue, the internship helps them focus on what to study and what questions to ask in the classroom."
HIGH CONVERSION RATES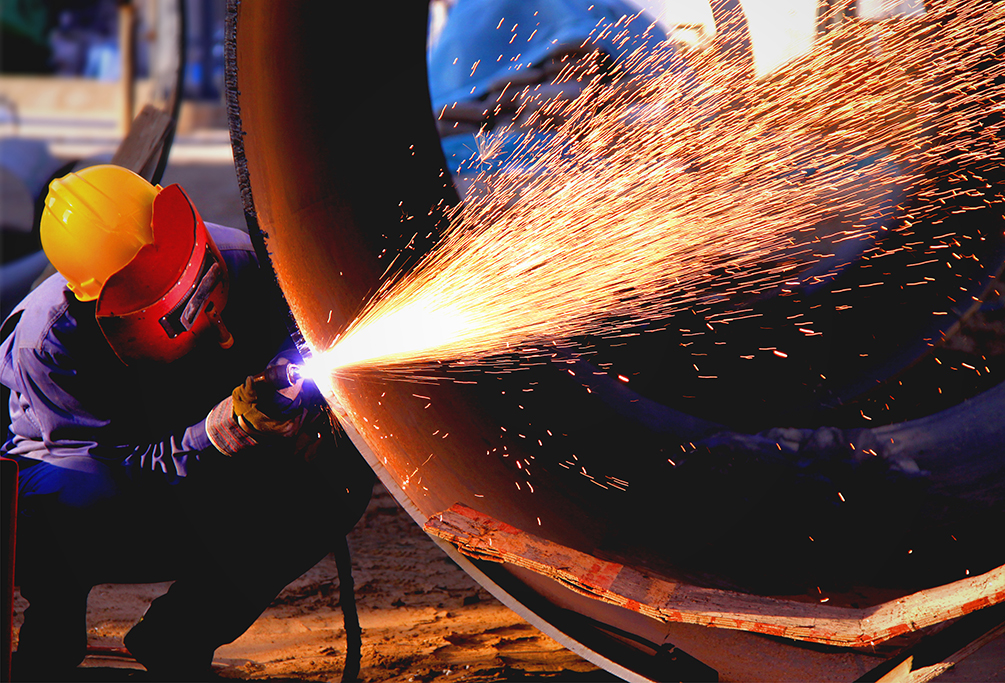 Sasol offers summer internships at its southwest Louisiana facility for a variety of disciplines, such as research and development, information management, supply chain, engineering, and document control. Interns work directly with Sasol engineers and other professionals in a collaborative, teamwork environment. Each year, Sasol identifies internships that coincide with upcoming projects in the company's various departments. Currently, Sasol has 13 interns, most from Louisiana universities.
"For Sasol, the program contributes to our efforts to build a pipeline of talented, young professionals and strengthens communication channels with our Louisiana university partners," says Kim Cusimano, manager of public affairs for Sasol's North American Operations.
Similarly, BASF's summer internship program for engineers "allows future potential employees to check us out," Yura says.
This is mutually beneficial, he says. "Instead of us hiring someone based solely on an interview, we get to check them out, too." While there's "no harm done" if it's not a good fit, BASF's internship programs have high conversion rates to full-time jobs with the company.
Seeing such results is critical for companies as they seek to not only sustain the workforce, but ensure the workforce has the appropriate skills needed well into the future.
"Our pipeline is changing. We are working on filling the skills gap and increasing the pipeline quality," Yura says. "My job is to ensure I have the workforce of tomorrow ready to come in tomorrow."
Adds Loachridge: "Skill sets are changing, just based on changes within industry. We're helping mold them and not going out and buying those skills on the market. We're growing future employees with a hands-on approach to their development. As public education funding continues to receive cuts, companies have to step up to the plate."
The connection with Louisiana's community and technical colleges is also essential, says William Wainwright chancellor at Northshore Technical Community College.
"Students in Louisiana's community and technical colleges have access to a variety of apprenticeship opportunities, whether through traditional registered apprenticeship training or customized apprenticeship training programs developed between colleges and industry to meet unique workforce demands," Wainwright explains. "In addition, colleges provide invaluable internship opportunities with business and industry outside of the traditional apprenticeship model."
Adds Conner Gilliland, Baton Rouge area recruiting coordinator with ExxonMobil: "All of these programs, from teacher externships to internships and apprenticeships, are to develop opportunities through our STEM initiatives and help the community continue to understand the vast array of positons we offer at our plant or with our contractors."
TAKING ON THE PERCEPTION
Yet, despite the success of these initiatives, industry still faces challenges, particularly related to overcoming outdated perceptions of craft work and the career paths and earning potential such positions offer.
"Our job as industry is to inspire that next group," Yura says. "It's harder to get people excited about STEM education and working in manufacturing because there are misconceptions that these fields are boring. They don't realize that today's skilled craft workforce in manufacturing is working with robots, flying drones and operating cutting-edge technology. They're not in the middle of a field with a pick axe. With these jobs, you can make $80,000 straight out of college."
Inspiring future workers often involves convincing parents, teachers and others who have influence over students.
"We work closely with parents and counselors to help them realize that this is not a Plan B—this is a Plan A," Alvarez says. "It's a truly viable career path for someone who has an interest in this space."
Workforce development programs continue to evolve.
"As we learn, we make improvements," Alvarez says. "We may bring in new jobs and assignments, or offer on-the-job training at different plants. We'll continue to define what the best way to get these people trained is."
Dow believes the results of its efforts are already tangible.
"For Dow, we're already seeing the benefits," Alvarez says. "Our production leaders—the people running the plants—will say, 'I want that person.' They know that, with the apprenticeship program, these are highly skilled people with the right view on safety doing things technically well. Long-term, that builds a very strong team, and keeps a plant running well and in a very safe manner."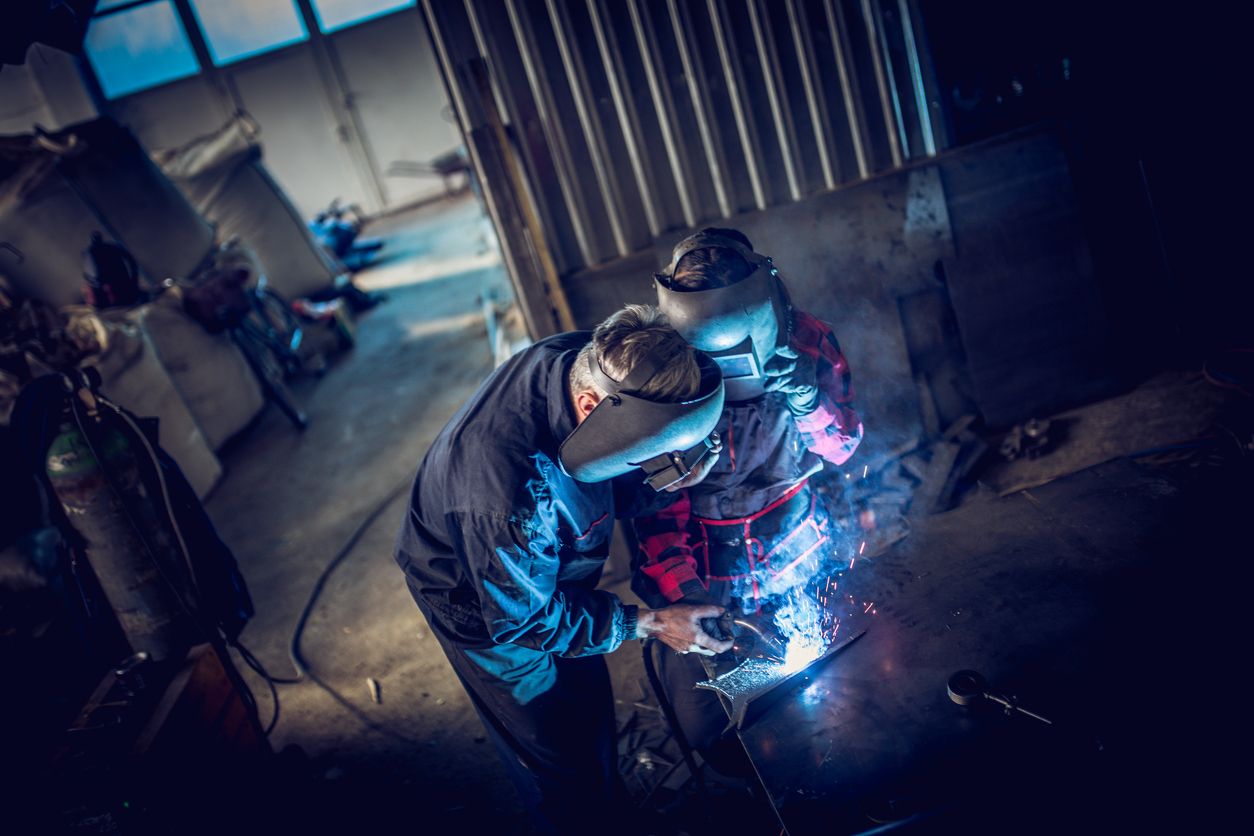 BEST PRACTICES
Local manufacturers with thriving apprenticeship and internship programs share seven tips for success:
Combine the classroom and the workplace: The combination of curriculum and on-the-job training is important, according to Dow's Janet Alvarez. The Louisiana Workforce Commission requires a minimum of 144 hours of classroom training instruction for apprenticeships.
Get buy-in across the company, starting at the top: It's important to make it clear that it is "not the flavor of the month or just another one of those corporative initiatives," counsels Dow's Shawn Loachridge.
Get parents and teachers involved: "Innovative education and partnerships will help increase pipeline quality," BASF's Tom Yura says.
Use employees as subject-matter experts: "Some of the best practices we have include using subject-matter experts," ExxonMobil's Spencer Coxe says. "Those are the people who are really familiar with the equipment and able to share knowledge and really ingrain the safety culture."
From the start, communicate how assigned tasks or projects align with the company's business objectives, regardless of the size and scope of the project: "We choose projects that expose interns to professionals and disciplines across the organization with tasks geared to develop professional skillsets as well as soft skills aligned with Sasol values," says Kim Cusimano of Sasol's North American Operations.
Incentivize and encourage student completion contingent upon hiring: "Today's most effective internship models result in student employment contingent upon program completion and satisfactory performance," Northshore Technical Community College's William Wainwright adds. "Successful internship opportunities today are also represented by careful planning and joint curriculum development activities between colleges and industry."
Don't hesitate to start an apprenticeship, internship or other workforce-development program: "It's going to work. You're only going to increase your profit because you're investing early in your people," Loachridge says. "The reward is so much greater than the risk."
---
This article was originally published in the third quarter 2017 edition of 10/12 Industry Report.