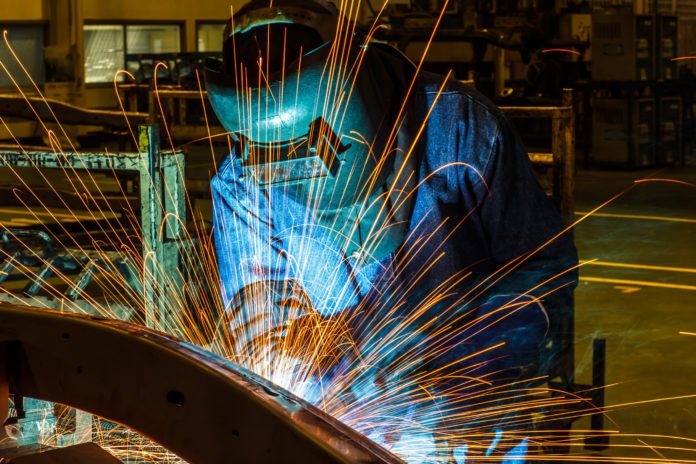 Enrollment for welding programs and other in-demand trades has fallen in Louisiana over the last five years even as demand for skilled workers for the industrial sector grows.
Ten people were enrolled in Baton Rouge Community College's academic welding program as of the 14th day of classes in 2021, according to BRCC's 2021 Fact Book, a significant decrease from the 123 enrolled in the program in 2018 and the 112 enrolled in 2019. At BRCC's Port Allen campus, the academic welding program had four students in 2021 as of the 14th day of classes—down from 23 in 2019.
BRCC also offers welding training outside of its academic offerings through its workforce education programs in sessions held throughout the year, but enrollment figures for its workforce development program are separated from its academic program.
River Parishes Community College also has seen a dip in its welding program.
Enrollment figures for welding programs in 2022 were not immediately available by this afternoon's deadline.
"We're looking at some huge projects and big needs (in Louisiana) for between now and 2026," says Connie Fabre, with the Greater Baton Rouge Industry Alliance. "Industry is concerned with being able to find the skilled people in Louisiana. Otherwise, they'll recruit people from out of state to get the job done."
Fabre points to announced plans by Air Products, Arbor Renewable Gas and Clean Hydrogen Works as examples of projects on the horizon that will need skilled workers in the next three to four years.
Last May, GBRIA organized a job expo at RPCC with Associated Builders and Contractors that hosted several of the region's largest industrial employers, like Shintech, Performance Contractors and Dow.
"We only had one person come through—it was a complete bust," Fabre says. "That's never happened before."
She says the industrial sector is competing with the health care industry to recruit potential students.
"We've got the pieces in place to do more training," Fabre says. "We just need the students."