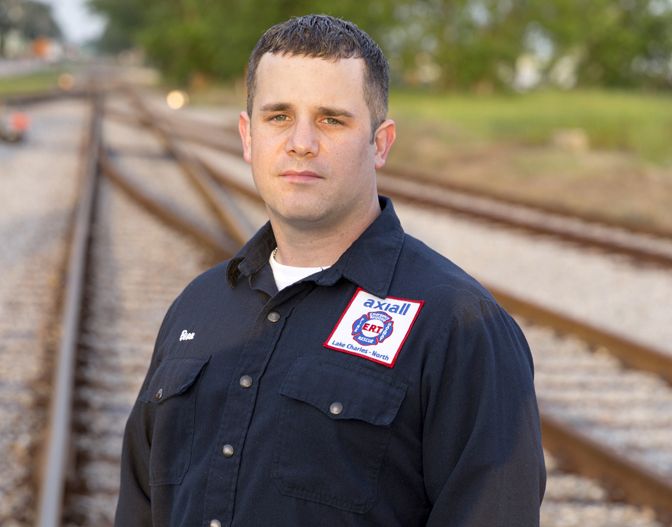 ---
Bryan "Beau" Batulis of Lake Charles was 31 years old and ready for a change.
He was project manager for a cleaning company that worked for L'auberge Casino Resort, overseeing three shifts and 185 employees. He was working six or seven days a week, including weekends and holidays, 12 or more hours a day.
One day he was talking with a friend who mentioned that he had been painting his house. Batulis asked how he was able to afford his new home.
"He said, 'I'm an operator in a plant,' " Batulis recalls. "I said, 'OK, what does that mean?' "
The friend explained a little about his job, and mentioned a new program being launched at SOWELA Technical Community College. Called PTEC Fast Track, it allows college graduates like Batulis to earn an associate degree in process technology in only four months instead of the usual two years.
Batulis applied and was accepted, and fortunately had $6,000 in savings for tuition. For much of his time in the program, he was in class for 40 hours a week while still working full time at his old job. Some nights, he would get off work, take a shower and go right to school, often studying or catching a nap in his car in the parking lot.
When Axiall came to campus to recruit, the company representative mentioned that many of the plant's employees were leaving for Sasol, Batulis says. To him, that sounded like an opportunity at Axiall.
While Sasol's existing Lake Charles Chemical Complex has seven manufacturing units on approximately 400 acres, the company is also constructing an $8.9 billion petrochemical complex nearby. Meanwhile, Axiall operates two manufacturing plants in Lake Charles and announced plans earlier this year to build a $1.9 billion ethane cracker nearby in a joint venture with Lotte Chemical.
Batulis landed an internship with Axiall, and after graduating in late 2014, he went to work at Axiall North on a permanent basis. Now 33, married and the father of twin baby girls, he plans to build a career in the industry.
PEOPLE WITH DRIVE
Jennifer Ozment, operations superintendent with Axiall in Lake Charles, says her company has hired several Fast Track graduates and has been "quite impressed" with them.
"They tend to be very driven individuals because finishing the program in that short period of time takes quite a bit of focus and mental capability," she says. "It is a great opportunity for someone to apply themselves and get into the workforce where they can make an impact in a short time."
David Lafargue, SOWELA's dean of industrial technology, says his advisory board wanted him to produce more graduates. He had noticed that quite a few PTEC students already had a degree in another field, which got him thinking about ways to create an accelerated PTEC curriculum for those who didn't need to repeat general education requirements.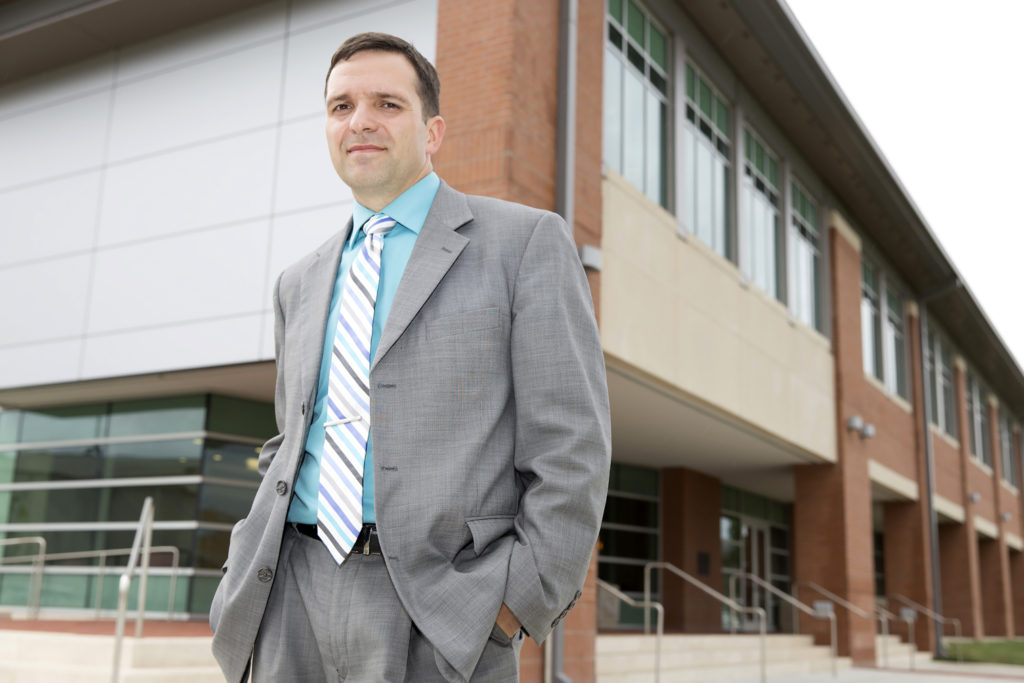 ---
Based on the needs of industry, Lafargue created a scoring rubric to determine which applicants were best able to succeed. Relevant work experience is a plus, but not a requirement.
Students basically are in class for 40 hours a week, and they earn a total of 40 credit hours. The program is divided into four quarters with three or four classes per quarter.
Each day is separated into thirds, each with a different instructor, which is intended to make it less monotonous for the students than listening to one instructor all day long. That approach also makes it possible for students who have a "life emergency" and miss a day or two to realistically catch up, Lafargue says.
The program is now on its fourth cohort of 20 to 25 students. While the program isn't designed to teach the social skills needed to be a team player in a plant environment, Lafargue says, the students do tend to become friendly with each other and help each other learn.
He compares the Fast Track approach to the immersion programs sometimes used to teach foreign languages, and says at least one other college is considering a "hybrid" version in which certain portions of the curriculum are compressed. Fast Track isn't right for everyone, and not every graduate has succeeded in the workplace, but Lafargue says the feedback from his industry partners mostly has been positive.
Currently, 78 students have enrolled in the Fast Track program (including spring 2016) with 71 of the 78 on track to fully graduate from the program with their Associate of Applied Science degree by May 2016. The remaining six students that completed the Fast Track program coursework are expected to complete their AAS this summer. "This means that we anticipate 77 of the 78 students to have successfully completed the program and earned their degree by summer 2016," Lafargue says.
"With any program, whatever the student puts into it is whatever they're going to get out of it," he says. "It's a good opportunity for some people who I know for sure wouldn't have had the opportunity [otherwise]."
SOWELA's PTEC Fast Track program at a glance

• Classes are held for 16 weeks, 7:30 a.m. to 4:30 p.m., Monday through Friday.
• Cost is $6,169, not including textbooks.
• Applicants must hold an associate degree or higher.
• Minimum GPA of 2.7 from most recent or highest degree.
• Applicants must have completed or be enrolled in the remaining general education courses required for the degree in the semester prior to entering the program.
• Military and/or industrial experience, or at least demonstrated mechanical aptitude, is preferred but not required.
CASE STUDY: A CAREER CHANGER
Michelle Jardell of Lake Charles was a math teacher looking for a new career.
"There are so many changes in education, and it was getting very frustrating," she says. And as a divorced mom, she wanted to make more money to send her son to college.
Her neighbor told her about a friend, a former chiropractor, who graduated from a PTEC program and landed a good job in Texas. She applied to Fast Track in the summer of 2014 and enrolled in January 2015, she says.
"The amount of work and the time frame that you had to [complete the program] was very challenging," Jardell says.
She had never before set foot in a plant, so the hands-on mechanical parts of the curriculum were particularly hard for her.
"When you don't know something, you don't know what to ask," she says. But while working as part of a team running the school's mock plant equipment, she was able to learn from her fellow students as well as the instructors.
Jardell graduated in April 2015 but wasn't able to find a job until August, when she was hired as a pump house operator at the Phillips 66 refinery in Westlake. She says she was the only woman hired among 14 people.
It's a tough and sometimes dangerous job, Jardell says, and she was intimidated at first. But she says she's grown to love it, and she doesn't mind getting dirty.
"It's very different from anything I've ever done," she says. "But it is the best-paying job I've ever had."
---
Originally published in the second quarter 2016 edition of 10/12 Industry Report.