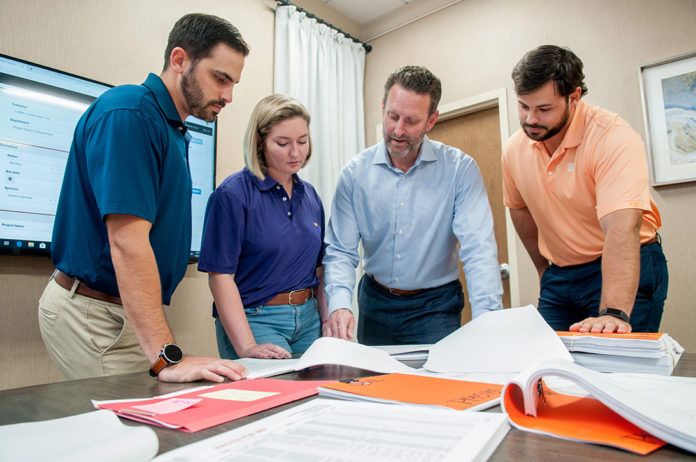 Jeramiah Blum knew something had to be done. In 2021, MMR Group's vice president of estimating lost the bulk of his estimating department in one fell swoop when 27 people transferred to the construction field.
Blum's department had traditionally served as a training ground for new estimators and future managers, many of them interns pursuing construction management degrees at LSU or Southeastern Louisiana University. On average, he had been releasing anywhere from six to eight estimators to the field per year, but a pandemic-induced backlog of work had increased the demand to unprecedented levels.
The resulting void in his department forced Blum to tell the MMR construction team that he could provide only one or two new estimators in the coming year. That's when he along with estimating manager Matt Jean began brainstorming for a new approach. Ultimately, they decided that the internship program would have to become its own stand-alone entity if they had any hope of meeting future demand.
With that in mind, the contractor created MMR University, an internal learning and development program tailored to augment higher education and professional skill sets over a 2½-year period. Complemented by new classroom facilities at MMR's Baton Rouge headquarters, MMR-U combines in-person instruction with hands-on lessons, virtual learning opportunities, two summers of field experience and personal mentorship from MMR professionals.
After nearly a year of planning and preparation, MMR launched the pilot program this spring.
Read the full story about the pilot program from the latest edition of Business Report.