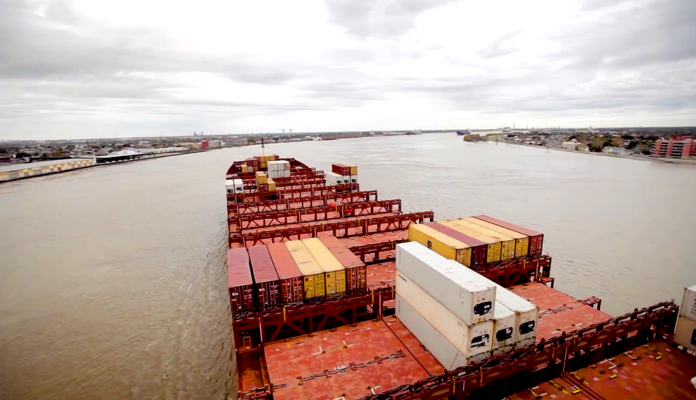 A look around the Crescent River Port Pilots Association's control room in Belle Chasse tells the tale. With a complexity that rivals an air traffic control tower, video display monitors show dozens of GPS-enabled ships anchored off the mouth of the Mississippi River, waiting in a queue for their turn to enter. In the river, itself, ships traverse the waterway in an unfathomable, endless procession.
Of the 1,200 pilots in the U.S., 25% of them live in Louisiana. That's a number that will likely rise, as vessels carrying petrochemicals, oil and gas, agricultural products and other goods continue to increase in volume. "There's a high demand for our services right now and we're operating at the redline," says E. Michael Bopp, president of the Crescent Pilots. By law, his state pilots, and others like them, must guide international vessels up the river.
Recent data shows that ship traffic is on the rise in every navigable Louisiana waterway, 10/12 Industry Report notes in its latest cover story.  "Go out and look at the river and see what's going on," says Paul Aucoin, executive director of the Port of South Louisiana, speaking in March at a Louisiana Mid-Continent Oil and Gas Association meeting in New Orleans. "One industry after another with barges and ships, one after the other."
Port of New Orleans President & CEO Brandy Christian says shipping volumes are "obviously on the increase. It's not just the number of ships—I think the bigger issue is that we're seeing larger ships."
Read the full story in the latest issue of 10/12 Industry Report.