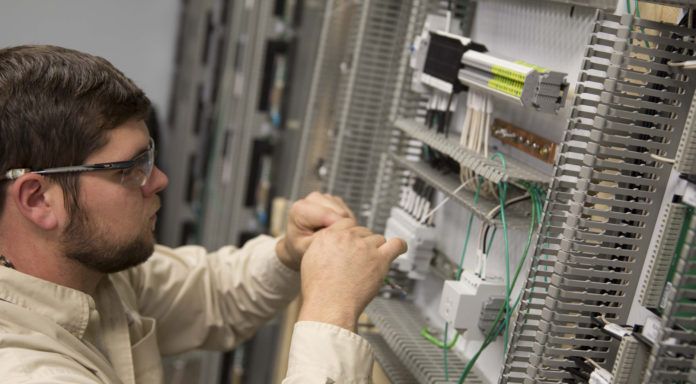 Sponsored by Hargrove
Automated systems are not affected when people can't report to work. A plant's operations must function in order to meet the business objectives. Automated systems insulate plant operations from external variations. Further, automated systems allow workers to continue working remotely at times such as these to monitor and control facilities, which can minimize the number of required personnel inside a facility at any given time. As we see today, the focus of automation has shifted to increasing quality and flexibility in a manufacturing process. Automated machines and robots are programmed, serviced and maintained to perform multiple tasks and produce a number of products without any heavy investment.
---
Automation has become more crucial than ever in expanding the operational footprint of a company. Automated industrial machines have been helping manufacturers increase accuracy, speed, and productivity over the last couple of decades. Celebrating 25 years in the industry and a decade in Baton Rouge, Hargrove has served clients in industrial sectors from the science and technology to process, manufacturing, and power generation. Hargrove helps its clients develop and execute turnaround/startup and commissioning plans, prepare for an audit, review its plant's efficiency, and build the right EHS (Environmental, Health, and Safety) for its sites.
---
"Hargrove Controls + Automation puts the experience of our team, and cutting-edge technology to work to solve problems every day. Our solutions maximize efficiency, productivity and safety. We are working hard to adapt to the current situation and accommodate the needs of our clients, and we have the infrastructure and practices in place to ensure stable business continuity for our clients."
—Chet Barton, PE
Controls + Automation Process Safety Industry Leader, Hargrove Baton Rouge
---

In most facilities, control systems come from a variety of vendors. It's important to partner with a firm that has a wide range of expertise and the ability to work across all platforms. Headquartered in Mobile, Alabama, Hargrove has full-service, multidisciplinary offices throughout the United States. A one-stop-shop for automation services, Hargrove offers the ability to seamlessly integrate the Controls + Automation Team within the planning, design, construction, and startup of the total project. Hargrove provides project management services as well as multi-discipline engineering, procurement, construction management, controls and automation system integration, startup support, and industrial hygiene. It also supplies site-based teams.To connect with an expert systems integrator, visit hargrove-epc.com.
---