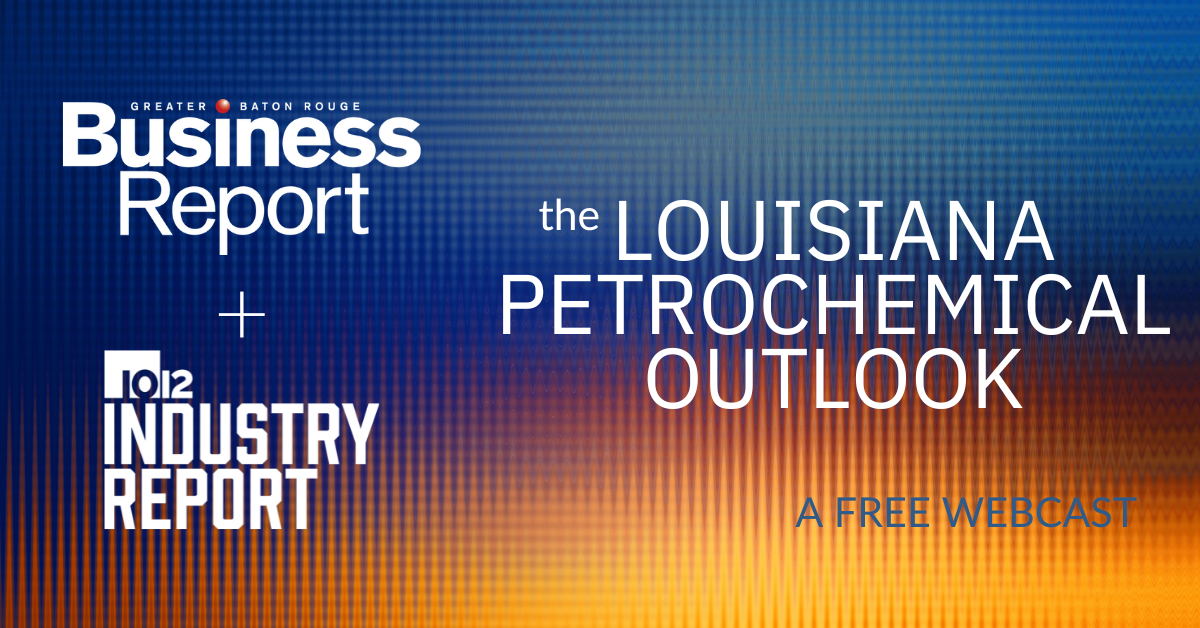 What are the key opportunities and challenges for the Louisiana petrochemical industry in 2024?
That topic will be the focus of the 2024 Louisiana Petrochemical Outlook webcast, scheduled for 11 a.m. Oct. 17. The free event is presented by 10/12 Industry Report and Baton Rouge Business Report. Sponsors are the Alliance Safety Council and Brecheen Pipe and Steel.
Panelists for the Q&A session are Shell Geismar General Manager Dai Nguyen;  Martha Gilchrist Moore, chief economist and managing director of the American Chemistry Council; and Dave Leucke, ExxonMobil Baton Rouge Chemical Plant Manager. The session will be moderated by Business Report Executive Editor Penny Font.
Register here for free and submit questions you'd like us to pose to the panel.