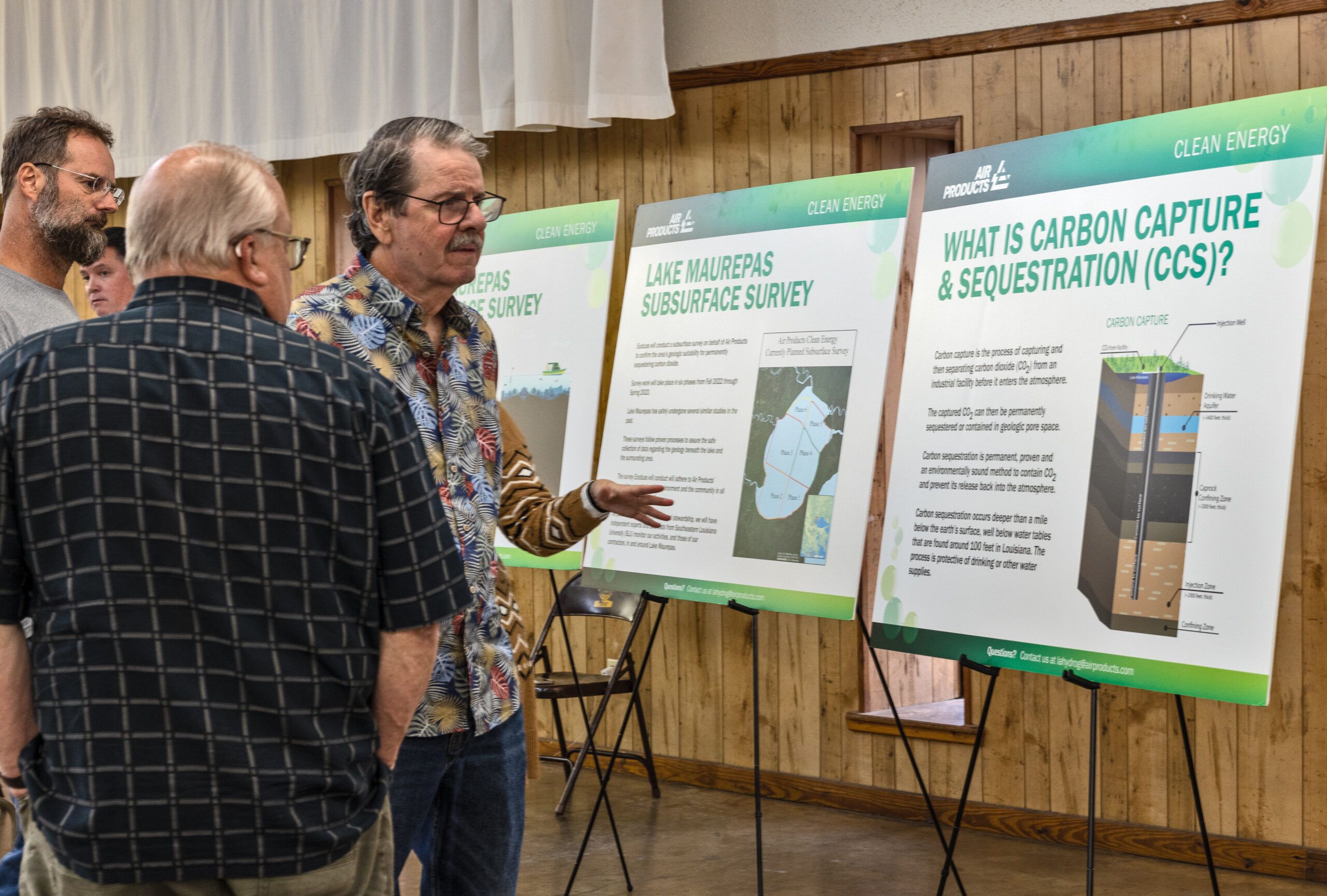 The U.S. Environmental Protection Agency began taking public comments today on Louisiana's request to have primary authority over wells used in carbon capture and sequestration projects.
State regulation is unlikely to assuage carbon capture critics. But there are billions of dollars in potential projects involving carbon capture planned for the Capital Region, and Louisiana officials say state oversight would be more efficient and encourage companies to pull the trigger.
"Capturing and storing carbon is the next phase of job creation and economic development in Louisiana," U.S. Sen. Bill Cassidy says in a prepared statement. "Louisiana being able to permit wells independently of the EPA while implementing EPA standards gives us an edge over other states and protects the environment."
In a January letter to EPA Administrator Michael Regan, Gov. John Bel Edwards says state regulation would in some ways be more restrictive than federal rules. North Dakota and Wyoming are the only two states that currently have primacy over Class VI injection wells used in carbon storage.
"EPA is moving with urgency to combat the climate crisis, and this proposal would help leverage critical technologies to cut harmful climate pollution that jeopardizes people's health and safety," EPA Region 6 Administrator Earthea Nance says in a statement announcing the 60-day comment period.
EPA plans to hold a public hearing on the subject in Baton Rouge on June 15 at the Louisiana Department of Natural Resources headquarters; you can sign up to speak here.
"Local oversight will give the state the ability to quickly and safely implement the latest processes, technologies and regulations to keep Louisiana at the forefront of energy innovation and production," Louisiana Mid-Continent Oil & Gas Association President Tommy Faucheux says.
Industry leaders say carbon capture can boost Louisiana's economy and help save the planet, while critics say the technology is a costly and risky distraction from more effective remedies. You can read more about that debate in a recent issue of Business Report, and learn about how permitting delays are slowing down the carbon capture "gold rush" in a new article from 10/12 Industry Report.