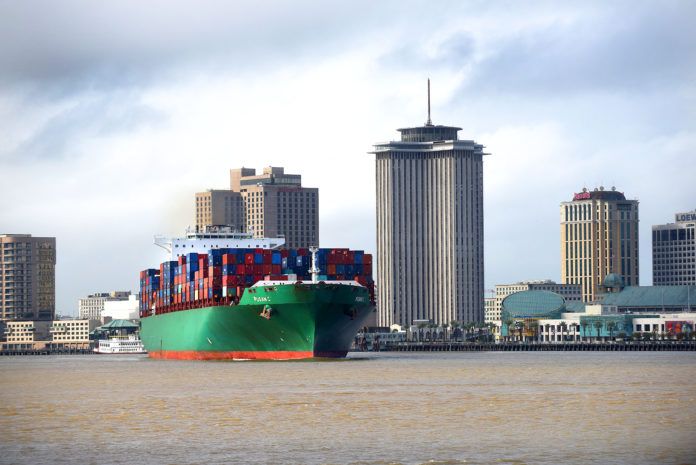 Last week, the Port of New Orleans (Port NOLA) touted its 2021 accomplishments across all four of its business lines: cargo, rail, industrial real estate and cruise.
Perhaps most significantly, the calendar year closed with breakbulk and bulk volumes up 46 percent from calendar year 2020, with the port moving 2.4 million short tons in comparison to 1.7 million short tons in 2020.
Due to global container equipment shortages and current market dynamics, many shippers have turned to breakbulk shipping solutions at Port NOLA. The biggest increases in breakbulk and bulk cargo were driven by steel, plywood and super sack cargo.
The Port also continued to make significant progress in infrastructure investment in the Napoleon Avenue Container Terminal with the arrival of four new 100-foot-gauge container gantry cranes in December of 2021. Read more about their accomplishments in the port press release.