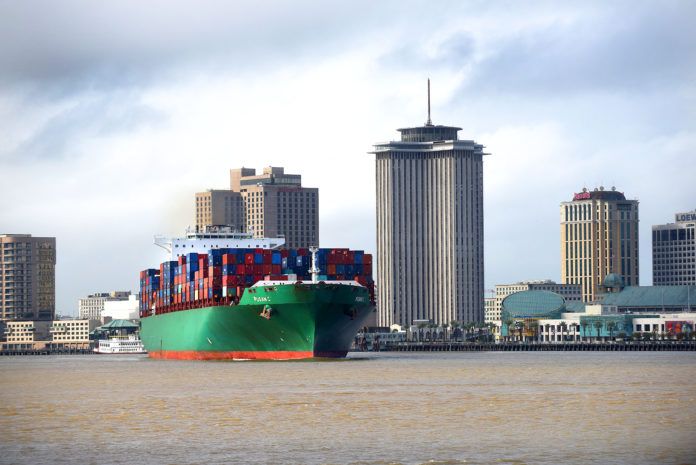 The Board of Commissioners of the Port of New Orleans elected William H. Langenstein III as chairman during its March 25 monthly meeting, according to a Port NOLA press release. In other business, they also elected Charles H. Ponstein as vice chairman and Jack C. Jensen Jr. as secretary-treasurer.
Langenstein succeeds Darryl D. Berger, whose term expired this month. With the alignment of the Port of New Orleans and the New Orleans Public Belt Railroad in February 2018, port commissioners now also serve on the NOPB Commission.
Langenstein is one of Louisiana's leading tax, corporate and transaction attorneys at Chaffe, McCall, and is an honorary consul to the Republic of Korea. He has previously served as chairman to several other boards, including WYES-TV and the New Orleans Board of Trade. He earned a Juris Doctorate from Loyola University in New Orleans, received his bachelor's degree in accounting from Louisiana State University and is a 2004 graduate of the New Orleans Regional Leadership Institute. See the full story.