---
A battle is brewing over just how stringent industry standards for tank cars should be, and the outcome will have dramatic implications for Louisiana.
Freight railroad interests want higher standards than those imposed by the Pipeline and Hazardous Materials Safety Administration. But a national coalition representing chemical, gas, fertilizer and other industry groups wants to block that initiative to streamline oversight of new tank car safety standards and control rising rail transportation costs.
The outcome of the debate is particularly important to Louisiana's chemical and petroleum producers, since tank cars are purchased or leased by the customers that use them. The Louisiana Department of Transportation and Development ranks Louisiana second in the U.S. in chemicals transported by rail and first in the U.S. in the amount of crude oil transported.
"I don't think a lot of people realize that our industry owns and/or leases a lot of these tank cars," says Jeff Sloan, senior director of regulatory and technical affairs at the American Chemistry Council in Washington, D.C., a participant in the petition. "When it comes to adhering to any standards, those are the sorts of things that fall on our industry."
While all parties agree that new industry standards for stronger, safer tank car designs are needed, there is disagreement over the extent of the design changes and who has authority to mandate those changes. Industry manufacturers are petitioning the PHMSA—a direct response to efforts by the Association of American Railroads to impose tank car manufacturing guidelines that go beyond standards issued by PHMSA in 2015—seeking to establish that PHMSA is the ultimate authority for imposing new standards.
Sloan says the petition is currently under official review, with no definitive timeframe given for a decision. Should PHMSA determine that the petition has merit, and subsequently accept it, a rule-making process will follow.
DETRIMENTAL TO SAFETY?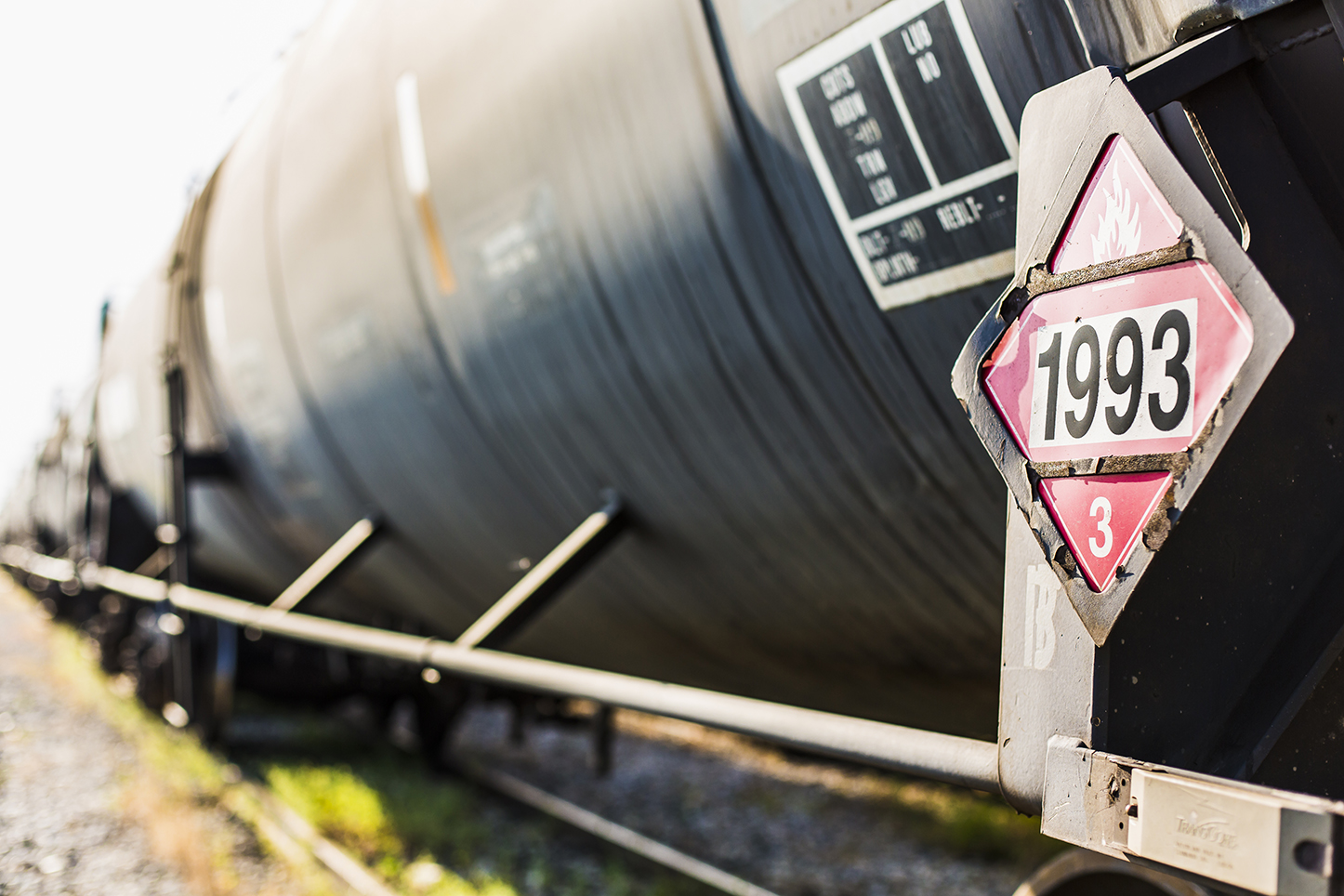 Some state leaders are concerned that any new tank car safety standards that fall outside those imposed by the PHMSA would not only hamper the economic viability of rail transport, but also become detrimental to safety. Louisiana Oil & Gas Association Interim President Gifford Briggs said the danger is that it could force some users to look to other modes of transportation.
"And that's not good for anyone, whether it's the refiners of the product or the consumers, because those costs will get passed down," Briggs adds. "Taking product out of rail cars and putting it on the road means more big rigs pounding the pavement and that's not necessarily safer. It's just like any other business. You perform a cost benefit analysis and if you can get the product wherever it's going in a timely fashion cheaper, then that's what you choose."
Still, Briggs says producers will tolerate some additional expense in the interest of safety. "Safety always has to be the top concern," he says. "It might be that at a higher cost rail is still the best way to do it to get the product where it's going reliably and safety.
"Certainly rail has historically played an important part, and will continue to play an important part, in the advancement of industry in Louisiana. Along with that comes regulations and rules about how to safety move the product throughout the country."
Carmack Blackmon, who represents the Louisiana Railroad Association in Baton Rouge, says the national petition is as an attempt by industry groups to establish DOT as the ultimate authority for industry standards, preventing other groups—primarily AAR—from imposing separate standards. "They want to have one agency be the regulatory authority for tank cars, because right now they have multiple agencies that determine that," Blackmon says. "They're saying they shouldn't have to deal with the AAR, or the manufacturers."
AN OUTCRY
The new federal guidelines aimed at strengthening tank car standards are the direct result of recent high-profile accidents, most significantly a July 2013 incident in Quebec when a runaway train carrying 72 tank cars of crude oil derailed, igniting 1.5 million gallons of oil and killing 47 people.
In the months that followed, industry groups worked with PHMSA to improve the standards for tank cars, primarily those carrying crude oil and toxic materials. Since the federal guidelines were announced in 2015, there have been many challenges to the rule—both in federal court and in administrative proceedings before PHMSA.
"The goal is to make them stronger, and make them safer," LRA's Blackmon says. "One way to do that is through double insulation. That way, if the outer tank gets punctured it doesn't puncture the tank holding the commodity. But it's not a simple solution. When you do that, you put extra weight on that car and extra weight on that track, and that causes problems, too."
Blackmon says the stakes are high for everyone, since there's a direct financial impact to all parties when a preventable accident occurs. "The rail industry worked with the federal agencies to improve standards because we don't necessarily own those cars, but we do move them around the nation. When something goes wrong or there's a release of some of those commodities, we get sued for the damages that they create, not just the owner of the commodity."
WHO PAYS FOR IT?

The PHMSA standards target so-called high-hazard flammable trains carrying crude oil and other hazardous liquids and materials. They are designed to reduce the consequences and probability of accidents through new enhanced tank car design and an aggressive, risk-based retrofitting schedule for older tank cars.
The recent petition requests that PHMSA adopt a rule that ensures that the responsibility for establishing tank car specifications remains in the hands of federal regulators.
ACC's Sloan says while the groups in the petition are supportive of allowing AAR to collaborate in the process of devising the rules, it should not be allowed to act on its own to establish new guidelines.
"We think AAR's Tank Car Committee does a lot of good work in improving safety," Sloan adds. "But there are a few instances where the railroads have acted unilaterally to impose those standards on others … where the cost falls to others. We don't think it's the appropriate place for those standards to be set. We felt it was necessary to petition DOT to issue new rules that make it crystal clear that no one else can impose additional or contrary specifications on others."
Robin Rorick, director of midstream and industry operations for the American Petroleum Institute, another participant in the coalition, says failing to establish PHMSA's authority could have other ramifications. "Attempts by third-party groups to deviate from PHMSA's tank car requirements could compromise safety and jeopardize the strides industry has made to ensure the safe transport of products by rail," Rorick says.
---
Originally published in the fourth quarter 2016 edition of 10/12 Industry Report.