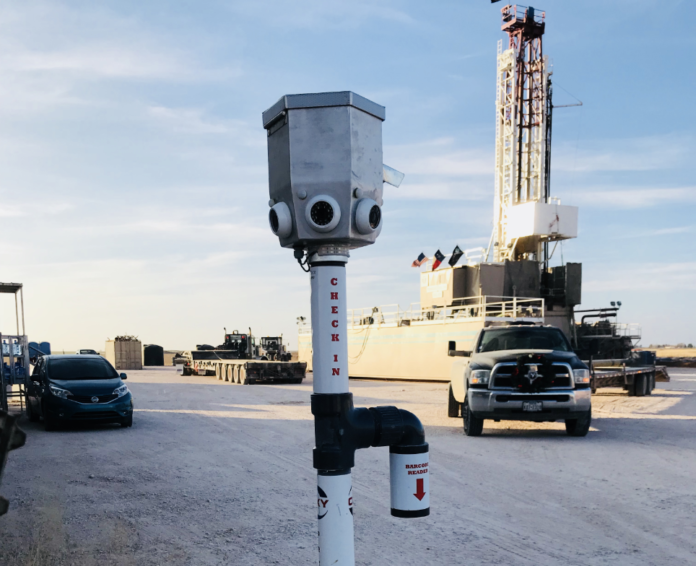 Drilling Tools International, a rental tool company with three locations in Louisiana, has acquired WellFence LLC, a tech-enabled security and credentialing service offering for the oil and gas industry.
The acquisition comes just months after Drilling Tools International and WellFence announced a distribution partnership. Financial terms of the transaction were not disclosed.
WellFence provides patented Data Automation Systems and credentialed wellsite access services for drilling, completion and production locations. Using strategically positioned check point towers with 360-degree cameras, the WellFence system automates the verification of personnel entering and exiting the wellsite, thereby increasing the safety and integrity of critical locations. The technology also can be used to conduct muster point roll calls and identify non-essential personnel in case of evacuation.
WellFence also incorporates accessible data to check man hours, credentials, authorized locations, available operator safety courses and more. The system is provided with 24/7 remote technical support teams that monitor activity and local field support specialists who can be dispatched to the site to support the field operational needs of customers.
"We expect WellFence to revolutionize how the industry manages access to locations where safety and security are paramount," Drilling Tools International President and CEO Wayne Prejean said in a statement, adding the service will "narrow the distance between remote field operations and centralized corporate functions."
Houston-based Drilling Tools International provides rental tools, technology and services to the North American land and offshore drilling, completion and production markets. The company has locations in Broussard, New Iberia and Shreveport. DTI is majority-owned by Hicks Equity Partners, a Dallas-based family office investment group.