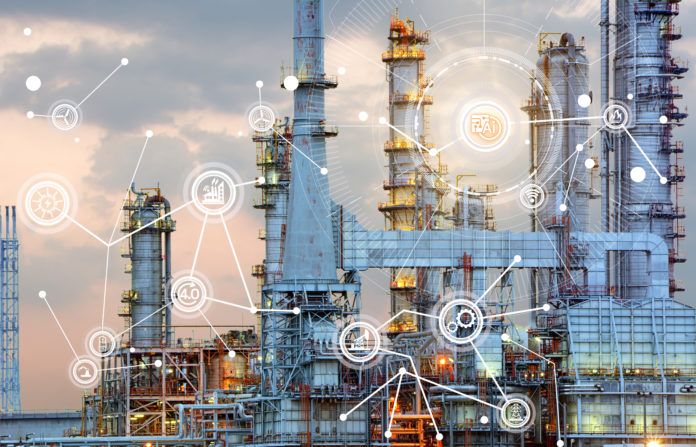 Digitization in the industrial space has quickly gone from a want to a need.
The COVID-19 pandemic has upended industrial operations in a fundamental way and forced many owners to reconsider their current infrastructure and radically change the way they do business.
It's no longer optional for today's owners, as there's an urgent need for many jobs to be performed remotely.
Cornerstone Chemical in Waggaman got a fortuitous head start last summer by appointing its own digitization leader and ramping up efforts to implement Industry 4.0. The decision serendipitously prepared the plant for 2020's "new normal."

"In a situation like COVID-19, digitization has enabled us to have more effective and efficient remote interactions," says Tom Yura, Cornerstone's chief operating officer. "That could be vibration monitoring on a pump, for example. Instead of having a service provider come out and put in a meter to measure the vibration, digital tools can capture that information and send it to a maintenance algorithm in the Cloud that then informs a maintenance engineer when something is wrong.
"It allows us to remotely monitor a situation. In this environment, it keeps us working at a certain proactive level without having to be there full time."

Cornerstone focuses much of its digitization efforts on equipment effectiveness and raw material consumption. Rather than allowing data to live in different silos, the plant gathers data through connected systems to form a knowledge base from which they can make better decisions. "We had a good head start ahead of COVID-19," Yura says. "It's now a matter of figuring out how to continue our efforts in terms of tools and training while we're trying to roll these new tools out during a pandemic, hurricanes and other issues."
However, Yura points out that digitization will never fully replace physical inspections. "It's no different than a parent," he adds. "You can monitor them from afar, but when you're sitting at the dinner table asking them questions, that's when you really find out what's going on. Digitization is clearly a game changer, and we're utilizing that to understand how the plant is running, but it's hard to replace the in-person views that you get by walking through the plant and talking to the operators."
Jonathan Shi, director of the Industrial Assessment Center at LSU, says COVID-19 could finally force smaller industrial sites in Louisiana to take the leap into digitization and automation. That's long overdue, since technology will play a key role in the future irrespective of the pandemic. "As we have all seen, working from home and remote learning have been enabled by new technologies," Shi says.
"Similarly, I think we're going to see more remote sensing, control, automation and robotic technologies in industrial applications. That is how humans have adapted. We all have a job to do and we figure out how to do it safely and efficiently."
Prior to the pandemic, some plants were "on the fence," but they're now forced to find ways to reduce manpower. "If they don't, they're exposing their employees to high risk, so that's an added factor to the decision," Shi says.
There's significant downward pressure―both internal and external―on even the smallest job shops to adopt Industry 4.0 technologies. In the process, plants hope to achieve a higher level of efficiency, reduce bottlenecks, increase production speed and trim costs.
There are also demand side pressures in the world of COVID-19. "Plants are hurting because the demand isn't as stable as it used to be, and they've experienced radical changes," Shi says. "On top of that, there are additional strains on worker performance, as they're forced to incorporate social distancing."
In that respect, automation and digitization could go a long way toward reducing manpower at the plant. That's especially true with the smaller plants. "Now, some of these that were on the fence might have the latitude to make those changes … simply to survive," Shi says.