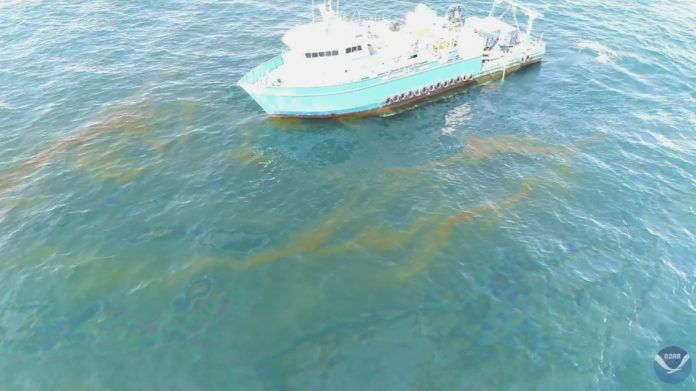 Timmy Couvillion, CEO of Couvillion Group LLC in Belle Chasse, has conceived of and installed a system to help contain oil spills resulting from hurricanes or other causes, reports CBS News.
The system is currently collecting 1,000 gallons of oil a day, and transferring it to tanks to be sold later as recycled oil. There are seven major oil spills that Couvillion's system has collected since April 2019.
One such spill occurred in 2004, when Hurricane Ivan brought down a massive oil platform operated by Taylor Energy. Read the entire story.