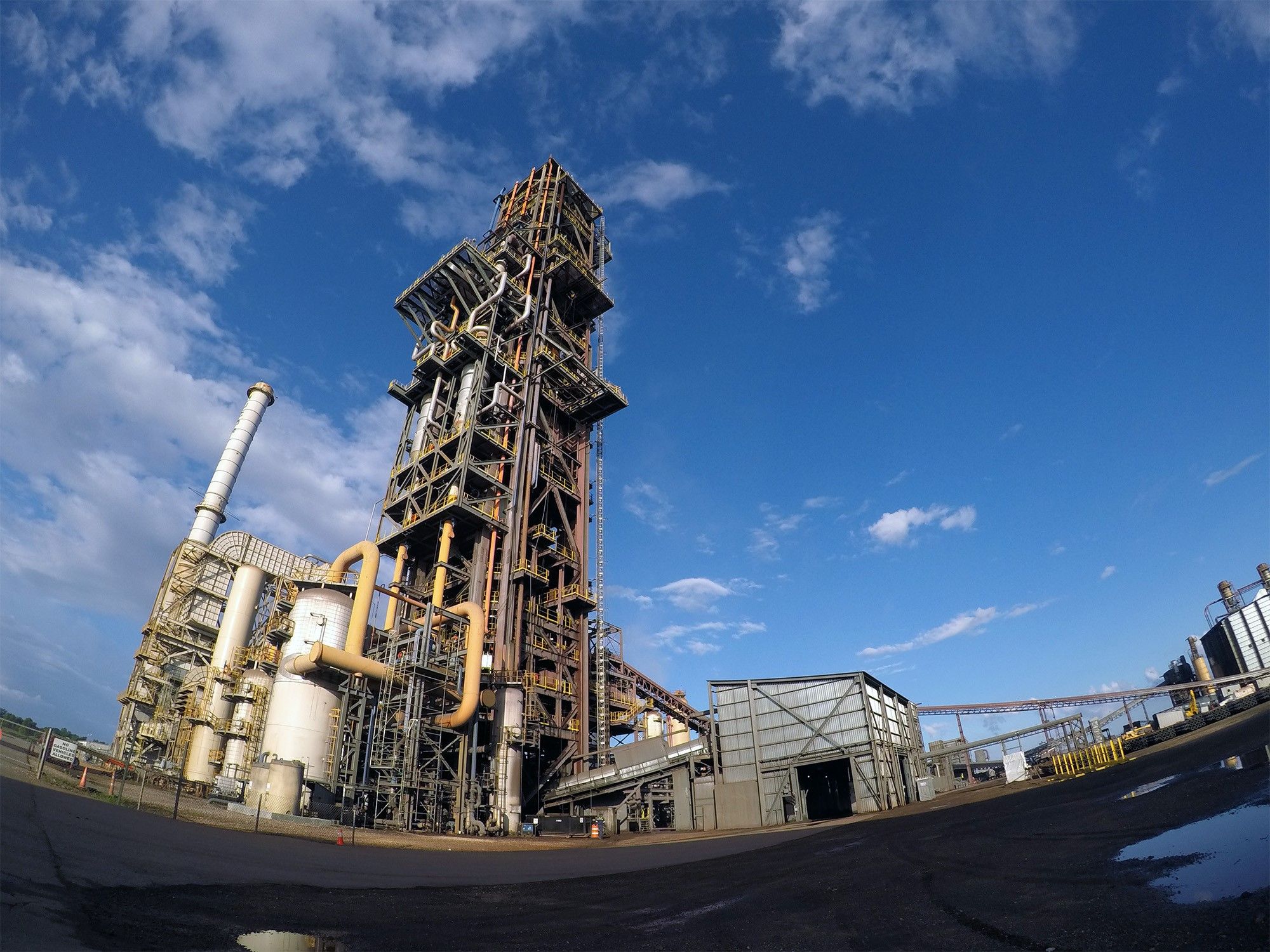 Sponsored by Nucor
As the nation shifts focus to rebuild better with safe, sustainable, and resilient infrastructure, steel production in America is more critical than ever. And how that steel is made matters. Nucor Corporation is delivering both safe and sustainable infrastructure solutions, beginning with its raw materials produced in south Louisiana.
---
DRI: A GREENER PROCESS
In its state-of-the-art facility in St. James Parish, Nucor Steel Louisiana produces natural gas-based direct reduced iron—or DRI—which is blended with recycled scrap in Nucor's steel mills to make higher grades of steel. Making new steel from DRI and scrap forms the foundation for the sustainable steel used to build onshore and offshore wind towers, solar installations, electric vehicle and other critical infrastructure for our modern American economy. 
DRI is made from high-grade iron ore reduced by natural gas at extremely high temperatures to provide highly-metallicized refined iron pellets. By using natural gas, our DRI plant emits only half of the CO2 compared to iron produced in blast furnaces at traditional integrated steel mills. Following production, DRI is shipped by barge on the Mississippi River from the St. James facility to Nucor steel mills nationwide.
---
What products are made with DRI?
High-quality steel products require a pure iron source like Nucor's DRI to be blended with scrap metal to meet stringent quality standards, for example:
• High strength sheet for safer, lighter automobiles
• Heavy gauge plate for offshore wind tower foundations
• Galvanized solar torque tube for America's expanding solar energy markets
• Armor plate for military Humvees, aircraft carriers, and destroyers
• High quality American steel products for heavy equipment, farming equipment,appliances, HVAC systems and other applications
---
"Producing DRI with natural gas allows Nucor to make the higher grades of steel increasingly demanded by our customers while maintaining our low carbon production advantage over competitors in Europe and Asia that make steel in high-emissions blast furnaces," said Calvin Hart, General Manager, Nucor Steel Louisiana.
---

---
ENVIROMENTAL PIONEER
Nucor pioneered the process of making steel in the U.S. by recycling scrap metal in Electric Arc Furnaces (EAFs). Last year, Nucor recycled nearly 23 million tons of ferrous scrap metal to produce new steel that is 100% recyclable. The company is North America's largest steel producer and its largest recycler of any type of material. Today, more than 70% of steel made in the U.S. is produced in EAFs, making this country the cleanest place in the world to produce steel. 
Using EAFs, Nucor's corporate-wide greenhouse gas emissions intensity is less than one-quarter the global average, and one-fifth of traditional integrated steel producers, which make steel by burning iron ore and coking coal. As part of its environmental commitment, Nucor Corporation has invested over $350 million in environmental process equipment over the last decade to make its operations even safer and more efficient. Nucor Corporation is also the largest buyer of renewable electricity among American steelmakers and is one of the largest corporate buyers overall.
---
---
"Our goal is to be the safest and most sustainable steel company in the world. Nucor has invested more than $15 billion dollars in the U.S. over the last decade to grow our portfolio of sustainably made steel products, and we are proud to be able to help our customers reduce their carbon footprint throughout the supply chain," said Hart. To learn more, visit nucor.com/sustainability.