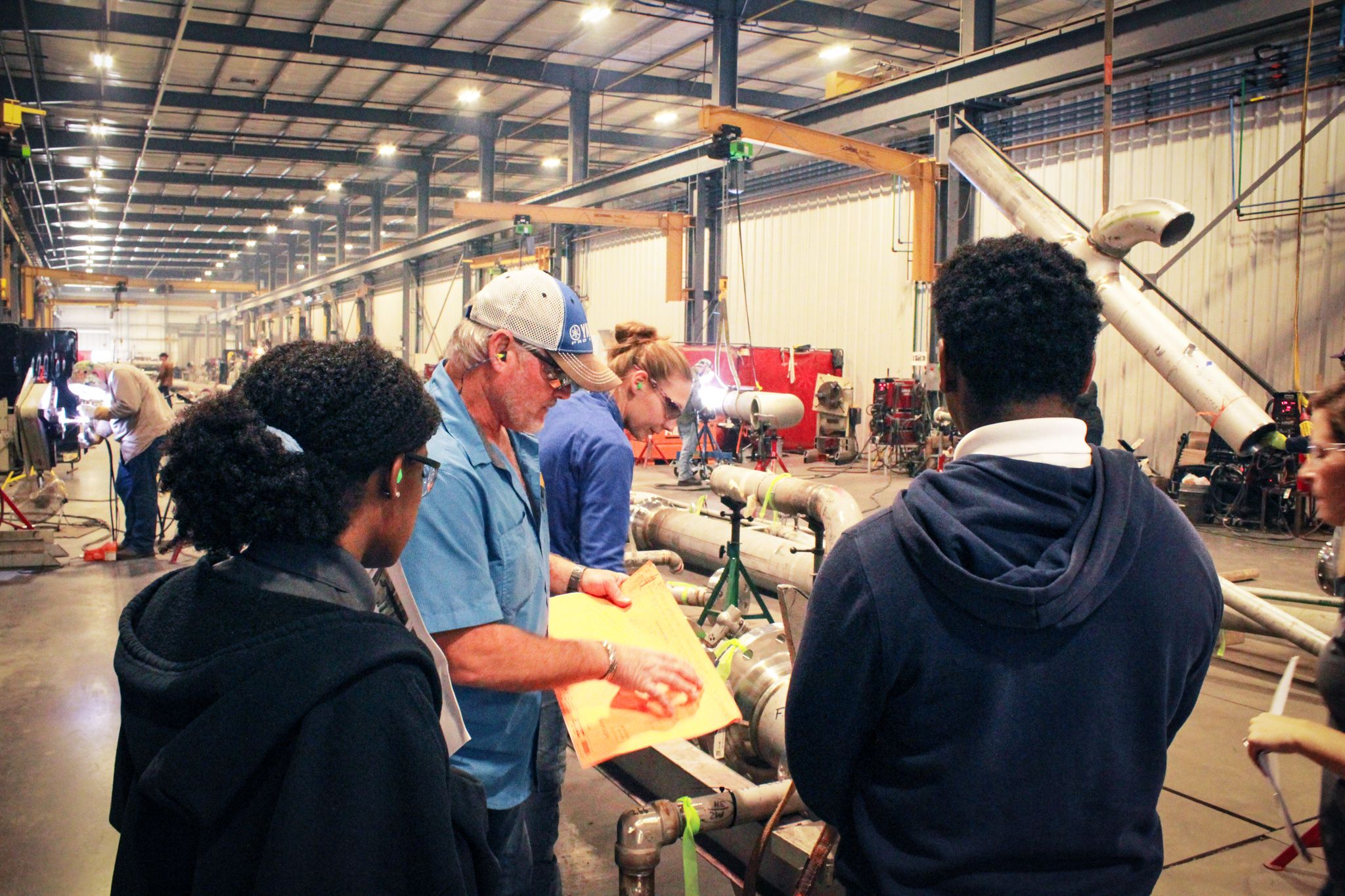 Sponsored by the Louisiana Office of Student Financial Assistance (LOSFA)
You may be familiar with the Louisiana Office of Student Financial Assistance (LOSFA) as the administrator of the state's scholarship and grant programs, like TOPS. But what you may not be as familiar with are the myriad ways that LOSFA's services extend beyond TOPS, to the benefit of business and industry. Let's break it down.
How LOSFA and business and industry can serve Louisiana together
As Louisiana's expert source of information on financial assistance, LOSFA promotes college access through educational programs, FASFA and college application completion support, integrated business and industry visits, and more.
There are a number of ways that business and industry can partner with LOSFA to serve Louisiana's students and support building the state's workforce through college access. For example, business and industry can assist in connecting students and families to mentorships and networking through LOSFA's Student Network Groups by providing speakers and content experts in various fields. Existing partnerships have allowed LOSFA to provide opportunities for developing essential skills for job success, job shadowing, internships and even job placement for students. These business and industry partnerships provide critical opportunities for students to connect to pathways for success by exploring and identifying careers and matching them to the program, degree and school that is the best fit for them.
LOSFA also provides services to business and industry partners by assisting employees and their children with comprehensive college access and career exploration advising; connections to college access and other wraparound services and resources;  FAFSA form and college application completion;  identifying resources to pay for postsecondary degrees, certificates and credentials;  providing workshops, presentations and special programs on college access, financial literacy, and LOSFA's scholarship and grant programs;  participation in employee browses and informational sessions; and 529 savings account payroll deduction.
Next steps
LOSFA strives to be Louisiana's first choice for college access. If you're interested in learning more about establishing a partnership with LOSFA, don't hesitate to reach out. All you need to do to get started is send an email to
[email protected]
.
If you're specifically interested in connecting with a LOSFA Comprehensive Advising Officer who can assist you no matter where you may be on your college access journey, reach out to [email protected].
Additionally, LOSFA actively assists students from low-income families and first-generation college attendees in locating and obtaining the resources necessary to pursue and complete a postsecondary education. A comprehensive resource database can be found on LOSFA's website.
LOSFA is a Program of the Louisiana Board of Regents. LOSFA administers the state's scholarship and grant programs and the state's Internal Revenue Code Section 529 college savings program. For more information, visit mylosfa.la.gov or call 225.219.1012.