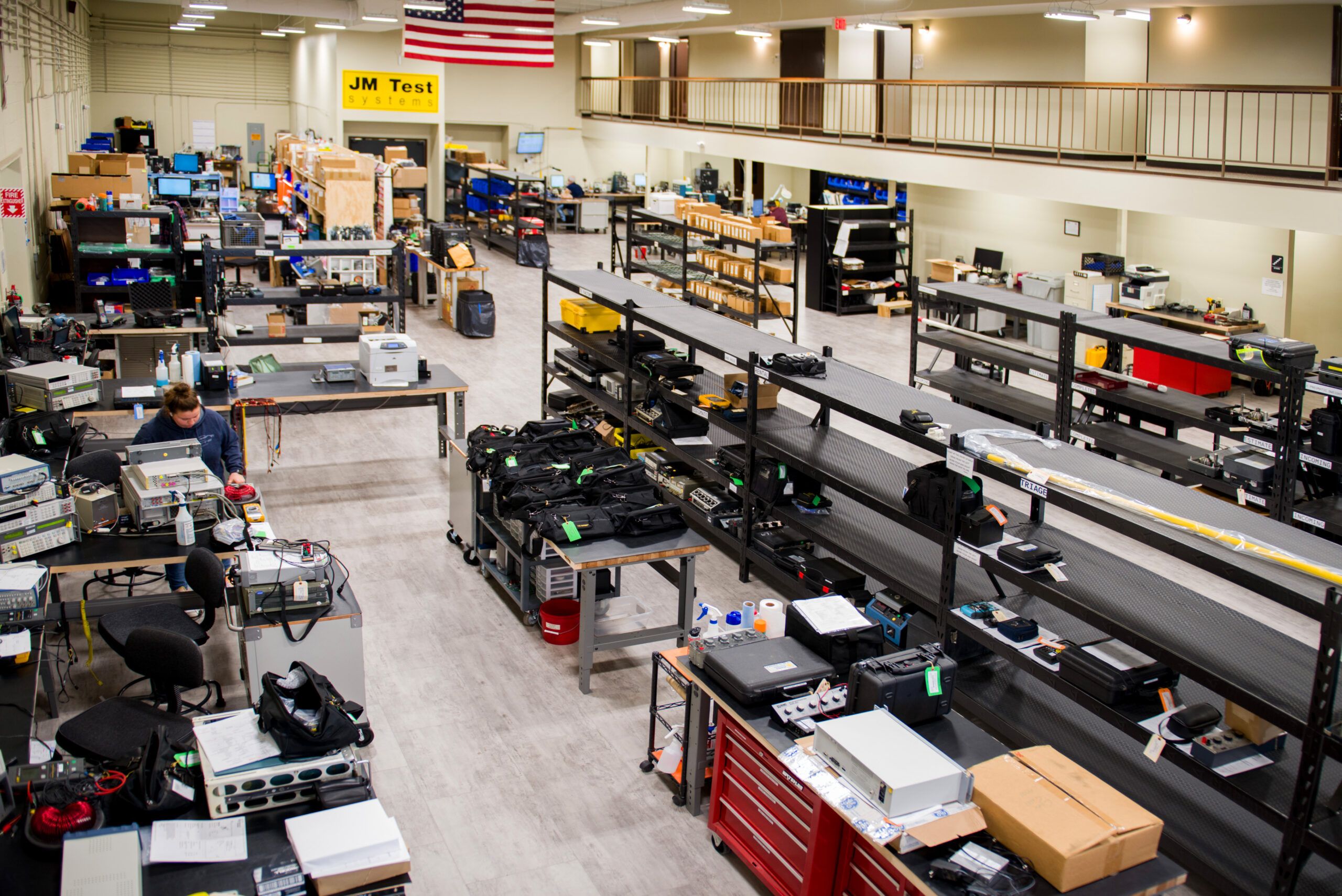 A substandard quality of equipment received from vendors could have significant consequences, not just for the success or failure of your project but more importantly for the safety of your employees.

Finding a vendor that offers sales, in-house and on-site calibration, rental products, PPE testing, tool repair, training courses, and custom products all in one place is almost impossible.
However, JM Test Systems has been serving as the single source for all your test equipment needs, fulfilling these requirements successfully for over 40 years.
In 1982, Ed Morrison established the company while working as an equipment manager for a large instrumentation and electrical contractor in Louisiana. He faced difficulties in finding vendors who could meet his high-quality standard. Consequently, he had to repair the equipment himself. This hands-on experience motivated him to take a chance and establish his own company at the age of 54, just as he was about to retire.
JM Test Systems still operates as a family-owned business and remains true to the values upon which it was founded, including a dedication to precision, dependability, quality, and service.

What started as a simple calibration service company has grown significantly to employ over 500 individuals and operate 10 labs across the country. All the while, the company has maintained its laboratory accreditations and certifications, such as ANSI/NCSL Z540-1, ISO 9001, ISO 17025, and NAIL for PET. This unique combination allows the company to offer unparalleled equipment solutions.
Throughout the years, the company has steadily expanded its product and service offerings. JM Test Systems guarantees its customers' equipment remains compliant by providing expanded programs, such as calibration and electrical safety on-site, including bucket testing, local pick-up and delivery, glove rotation and surplus management, Electrical Safety Training for compliance on NFPA70E, online customer portal, equipment test reminders, and other valuable services.
The essential factor contributing to their continued success is their commitment to being a service-driven company. JM prioritizes their customers above everything else and tailors its products and services based on direct feedback and safety needs. Whether you're looking to purchase or rent from their extensive product line, have your test equipment calibrated or request a custom-built solution, JM Test Systems stands ready to help.

What's New
A great deal of growth has taken place over the past 40 years, and JM Test Systems is showing no signs of slowing down.
The company expanded two locations: the 23,000-square-foot Baton Rouge, Louisiana lab at a cost of $2.6 million, and its 4,000-square-foot Odessa, Texas site at a cost of $500,000. Additionally, the company's location in Mattoon, Illinois, has been expanded to include calibration capabilities.
The growth doesn't stop there.
JM Test Systems recently announced a partnership with Kanbrick, a firm focused on investing in and building founder- and family-owned businesses. Kanbrick will partner with JM Test's owners to support the next phase of growth for the business.
"Kanbrick was the clear choice given their long-term perspective, experience building businesses, and focus on partnering with family- and founder-owned businesses," said CEO Scott Morrison. "We're looking forward to continuing to deliver best-in-class services for our customers and accelerating growth, while honoring our father's legacy."