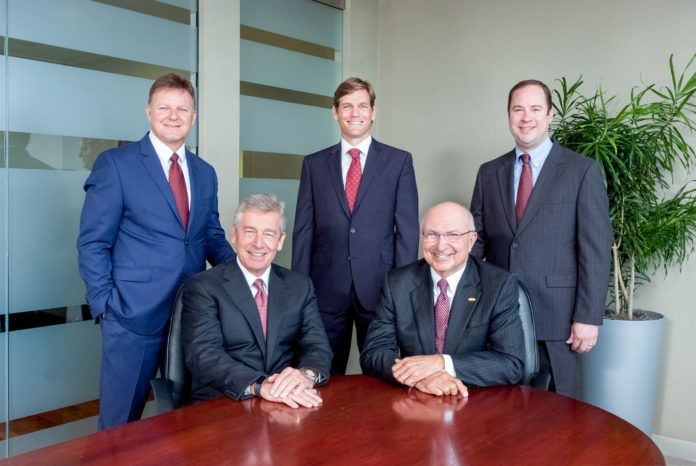 HISTORY
In 1919 George and Herman Brown partnered with their brother-in-law Dan Root to create a Texas-based construction company. On the heels of the Great Depression, Brown & Root expanded, emerging as a major U.S. construction company while the magnitude and scope of their engineering and construction projects continued to grow. Throughout the following decades, Brown & Root distinguished itself as an industrial services contractor that delivered successful on-site maintenance, turnaround, and capital construction projects in the energy, industrial, power and facility sectors. Ownership shifted to Halliburton in 1962, then merged with Kellogg in 1998, and continued operations as KBR Industrial Services of America. In July of 2015, KBR partnered with Bernhard Capital Partners, spinning off its industrial services division to establish Brown & Root Industrial Services with headquarters in Baton Rouge.
Top Executives
Andy Dupuy, Chief Executive Officer
Fred McManus, Chief Operations Officer
Jonathan Batarseh, Chief Financial Officer
Wayne Killion, General Counsel
William Clouatre, Executive Vice President

Year founded: 1919
Number of employees: 10,000

Headquarters
2600 Citiplace Dr., Suite 500
Baton Rouge, LA 70809
225.778.7655
BrownandRoot.com

Our philosophy
Our mission is to provide the highest quality and most comprehensive range of industrial services in the business, producing exceptional results for our customers, employees and stakeholders while safeguarding our high standard of excellence.
WHAT WE DO
Brown & Root proudly serves clients primarily in North America with proven experts in the fields of engineering, capital construction, maintenance, turnaround services, industrial specialty services, specialty welding, cooling towers, on-call construction, coastal restoration and disaster recovery.
GOOD WORK
One of the company's recent projects took place at Veolia in Burnside, Louisiana—a converter replacement and capital expansion project. Brown & Root provided construction management, equipment and direct hired labor for the mechanical, scaffolding, insulation and E&I scopes while overseeing all of Veolia's subcontractor scopes. The subcontractors included Deep Foundations, Heavy Haul & Lifting, Fiberglass Tank Fabrication and Concrete Coatings. The Burnside facility is the largest of seven in the Veolia Regeneration Services business. Removing and replacing the converter on schedule was crucial to the company's business needs as the converter is the heart of the plant's operations. Brown & Root successfully executed five projects during the pre-turnaround and turnaround, integrating an existing chemical process and overcoming a historically high Mississippi River, constrained footprint and accelerated timeline. The project was completed on time with 285,195 work hours and zero recordables. It increased Veolia's spent sulfuric acid processing capability by about 10 percent.
LOOKING TO THE FUTURE
We are positioning ourselves to be the preeminent global partner of choice for our customers by capitalizing on the work ethic, expertise and innovation of our team. As we like to say, "The best has no equal."