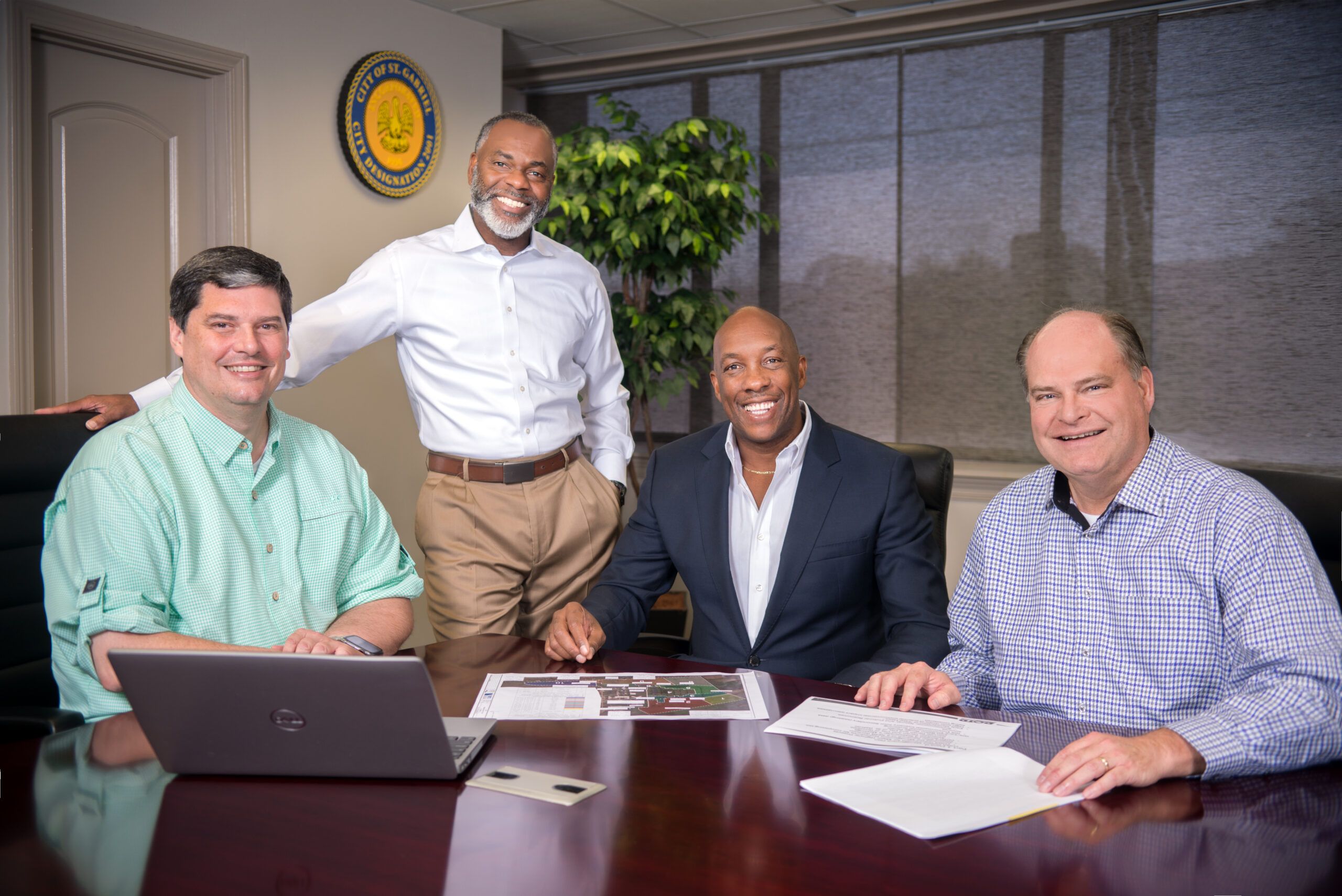 The only piece of Iberville Parish divided by the mighty Mississippi River, the City of St. Gabriel may be one of the best-kept secrets in the Baton Rouge region.
With a population of 6,433, the City of St. Gabriel is the fastest-growing and largest local municipality in the parish. This small, 25-square-mile city is transforming from a primarily agricultural economy to one that is now home to more than 10 industrial facilities.

It is the job of Mayor Lionel Johnson Jr. to keep the harmony between community and industry in the City of St. Gabriel. With a background in the public education system, he keeps the lines of communication open between the community, local industry, educational partners and local government.
He works closely with industrial entities to help educate and develop St. Gabriel residents for careers with local industry, and under his administration, St. Gabriel has added multimillion-dollar sewer upgrades, a new police department, a new senior center, improvements to streets, drainage and outdoor recreation, and several residential developments.
Announcements of expansions and new projects are routing post COVID-19 in the City of St. Gabriel. These include expansions of existing facilities, as well as additional, new technologies such as the green energy that will power the future. Additionally, plans are to break ground on a new Council Chamber that will double as an emergency command center.
Nutrien, formally PCS Nitrogen, is set to retrofit and expand its facility to produce a lower carbon ammonia that helps feed the world. Newly announced Plug Power is building a new facility that will capture the hydrogen from the atmosphere to liquefy it for hydrogen fuel cells that run forklifts inside the warehouses of Federal Express, WalMart and Amazon.
"Where there is industry, there is commerce … where there is commerce, there is a steady, predictable tax base to benefit the residents of St. Gabriel," Johnson says. "It's not always easy, but it will always be more difficult if we don't work together to solve the problems in our community. My hope is that we can become a model for other cities that have industry in their back yard."