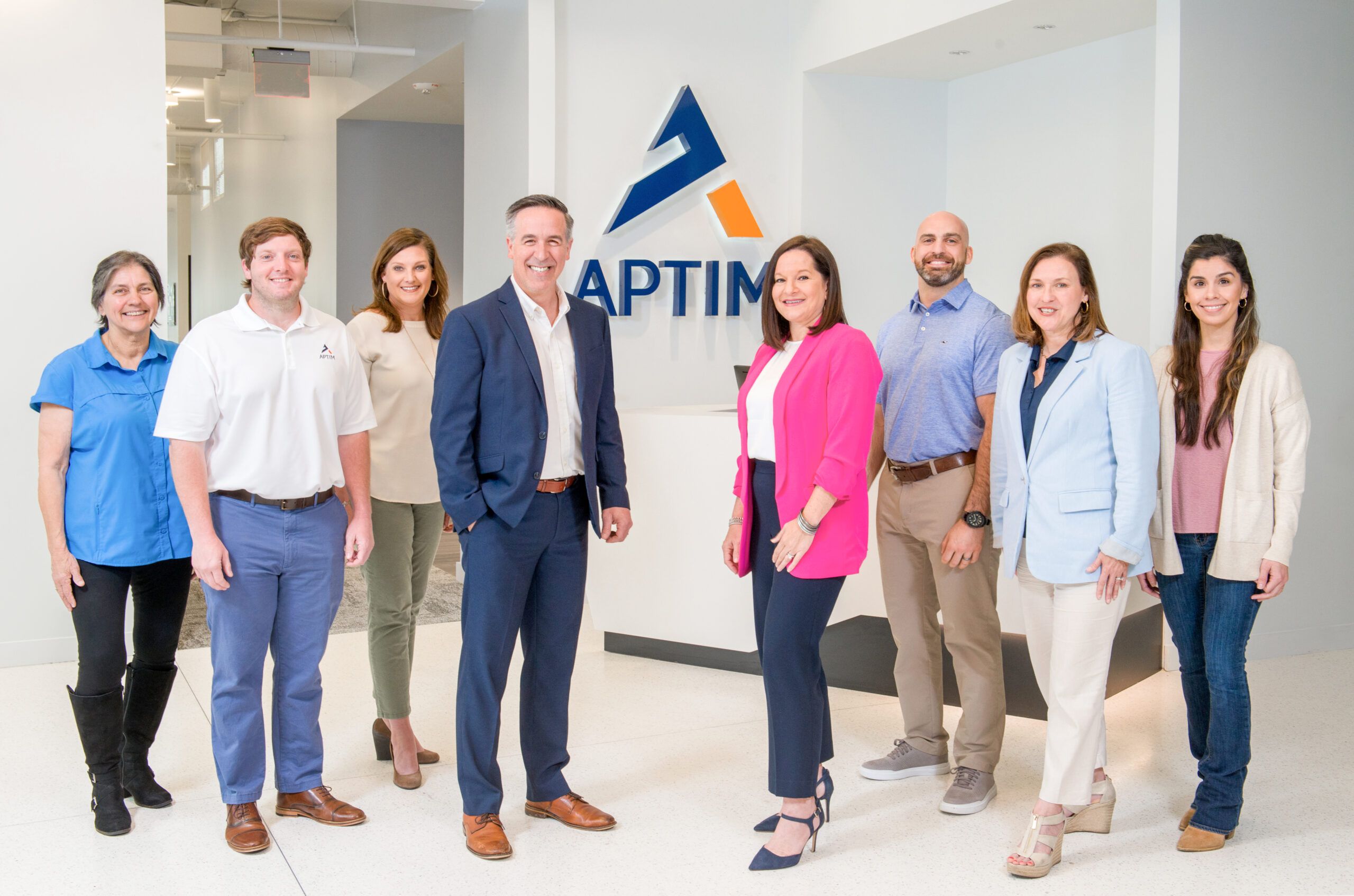 As the evolving climate crisis requires innovation today to prepare for tomorrow, APTIM strives to build a sustainable future that protects our communities and the natural world.
From emergency management and disaster services to comprehensive energy-efficiency solutions, APTIM delivers innovative services that elevate organizations and communities while focusing on sustainability and inclusion.
Born of Veritas Capital's acquisition of CB&I's Capital Services business in 2017, APTIM has quickly established itself as a powerhouse in environment, resilience, and sustainability and energy solutions, as well as in technical and data solutions, critical infrastructure, and program management. With operations spanning from Canada to Peru, the company calls Baton Rouge home for its headquarters.
What sets APTIM apart, says Chairman and CEO Mark Fallon, is its unwavering commitment to its mission and clients. "The way APTIM behaves as a company and community is inseparable from the way we serve our clients."
As champions of the environment, APTIM and its team of world-class engineers, scientists, builders, economists, craft professionals, and procurement, logistics, and process experts all share a passion for APTIM's mission and their communities.
The APTIM team strives to restore the natural world while enhancing the built environment's sustainability, reliability, and resilience. Their collective ability to think differently, plan for the unexpected, and develop critical insights allows them to deliver groundbreaking and adaptive solutions that promote the longevity of the communities they serve.
Internally, APTIM's "Commitment Compass" outlines the essential obligations teammates have to one another and their investors. They also follow The Collaborative Way™ framework, a guide to honoring commitments and interacting in a diverse, inclusive, and safe environment.
As APTIM continues to flourish, they seek ways to give back.
Their recent partnership with the Louisiana State University College of the Coast & Environment (CC&E) supports local middle and high school students. The APTIM Environmental & Sustainability Fund offers hands-on learning opportunities for students in Baton Rouge, focusing on the environment, its connection to communities, and the importance of sustainability.
The grand opening of APTIM's headquarters on The Water Campus speaks directly to APTIM's purpose and leadership in resilience and sustainability. In the coming year, APTIM's team is eager to engage with the college through the EnvironMentors program, a near-peer mentoring initiative focused on diversifying the coastal and environmental workforce.
APTIM is an industry leader that has successfully harnessed creativity and expertise to revolutionize the way businesses and governments care for and strengthen their natural and built environments. As a company committed to sustainability, APTIM strives to continue delivering innovative solutions that contribute to a brighter future.
"For every challenge our clients face," Fallon says, "there is an opportunity to innovate a fit-for-purpose solution that will raise their organization or community to
a new standard of excellence."