When it comes to safety, millennials will be better than the rest of us. I'll explain.
Recently, Dr. Magdy Akladios, department chair of Physical and Applied Sciences at the University of Houston-Clear Lake, invited Knowledge Vine to address his class of current and future safety professionals. The crux of the presentation was how organizations need to fully support their expectations and not just throw requirements out there expecting blind compliance. The students were engaging, knowledgeable, and surprisingly tolerant of my "dad jokes."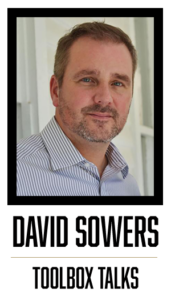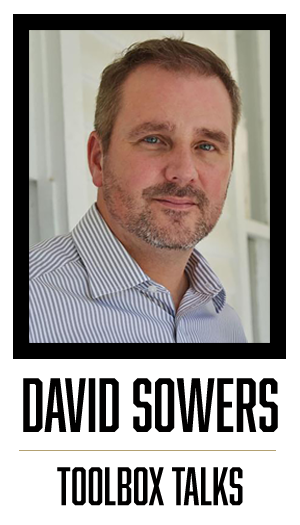 At one point the presentation turned to the Hierarchy of Controls, which is the order in which you should implement hazard control solutions. We watched a quick video of a worker who stepped backward and fell into a hole created by a co-worker who had opened a door to a basement stairwell (you can see the video here). After the video I asked, "What should we do about this?"
I have shown this video and asked this question more times than I can count. I've done this in boardrooms and tool rooms, in conference halls and breakout sessions, and to very diverse populations—with one exception. The audience has usually been predominantly seasoned workers. Sure, there are a few of those pesky millennials here and there, but usually the crowd is predominantly those grizzled workforce veterans. I've never posed the question "What should we do about this?" to a group full of young, fresh-faced students, but I'm so glad I did. Dr. Akladios' students opened my eyes to something: This was the first time the consensus, number one answer was "get rid of the hole."
If you don't know, the Hierarchy of Controls is:
Elimination
Substitution
Engineering controls
Administrative controls
Awareness
PPE
Those overly sensitive, entitled, participation-trophy millennials went straight for the right answer: Elimination. You know what us know-it-all, experienced, get-it-done, workforce veterans, usually do? We try to find some way to work around it. We go straight to trying to control the hazard instead of eliminating it.
Us old-timers will find creative ways to work around the hazard. "Let's install an alarm," or "flashing light for when the door is open." "Let's get a pop-up barricade." "Let's make someone the hole watch." We are great at finding work-arounds because we are the "get-it-done" generation. We take pride in trying to "solve" the problem, as opposed to eliminating it. So we usually jump to finding engineering controls or administrative controls, and we are OK with a little residual risk because we know where the land mines are.
"Eliminating the hazard should be our first consideration" is the point I usually try to make—but these millennials stole my thunder. I shared with the class that this was the first time the consensus answer was "elimination." There were quite a few puzzled looks. These young men and women intuitively had the answer and were confused that anyone would readily choose a less than optimal solution.
I've thought about those puzzled looks and why I haven't seen them more often. I think I know the answer: We beat it out of them.
They come to us with knowledge and intuition to really fix the problem, but we push them to compromise the "best" for "good enough" and expediency. "I've been doing this since before you were born." "Sit in the truck, rookie, I got this." "I know what they told you but let me show you how it's really done." "That's cute; now hand me that tool." "This is the way it's always been." They have the right answer, but we're too busy dismissing them with lazy stereotypes to really listen.
When it comes to safety, millennials will be better than the rest of us, and that's a good thing for all of us.
Toolbox Talks offers quick insights and thoughts to use for your toolbox (tailboard) talks. Dave Sowers is a founding member of Knowledge Vine, a veteran-owned human performance training and consulting organization that strives to reduce the frequency and severity of human errors in the workplace. He has almost 30 years of experience in power generation and the utility industry. He is a veteran of U.S. Navy Nuclear Power Program and holds a bachelor's degree in resources management and a master's degree in both management and emergency management and homeland security.